Vincentian Deron Bynoe took second place in the Masters 35 – 49 category in the first Barbados Cycling Union (BCU) race of the season last Sunday.
Bynoe was second to Ron Greaves while Dwayne Headley was third.
Overall, the M&M Pre-Cycle Mighty Grynner Highway circuit event included 12 individual categories with over 40 riders.
Meanwhile Vincentian cyclist Zefal Bailey currently participating in the 44th International Independence Cycling Tour in the Dominican Republic which features the best Dominican and international competitors on tour of the Dominican Republic.
Twenty-four teams are competing — 14 international and 10 from the Dominican Republic.
The event began on Tuesday with the stage from Santo Domingo-San Pedro de Macorís-La Romana — 117 km.
The second stretch is 178 km and the third stage is a 161 km ride. The fourth stage, 205 km, takes place on Friday.
The fifth stage is on Saturday, leaving from Puerto Plata and ending in Santiago — 137 km.
The final stage, on Sunday, is in mountainous terrain from Moca—Santiago–Cosntanza — 132 km.
The competition ends with a 40km closed circuit in the Mirador del Sur Park in Santo Domingo. Bailey is riding with Team San Francisco.
BMX festival this Sunday
A "BMX Festival" is slated for 4 p.m. on Sunday, at the ET Joshua Tarmac and is expected to feature young BMX riders from around across the country.
All BMX enthusiasts who are interested are invited.
The next major event of the SVG Cycling Union is the Hero's Day 3 stage classic, slated for March 11-12.
Results of weekend Road Race #1 (Feb. 18 to 19)
The SVG Cycling Union held its first race for 2023 on Saturday.
The riders raced 5 miles from Villa Flat to Belmont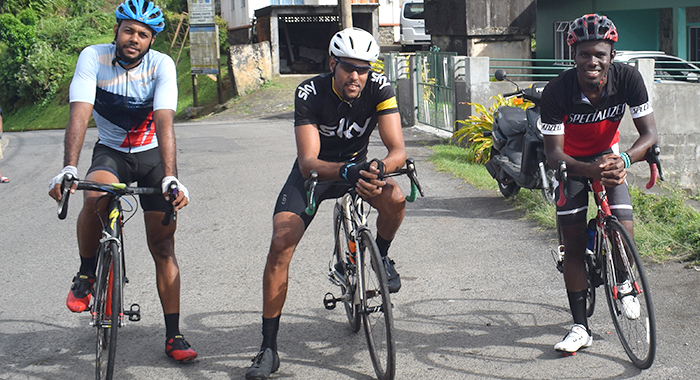 The results
In Category 1
1st — Lucky Antrobus — 18 mins 22.96 sec
2nd — Marlon Antrobus –18 mins 27.26 sec
3rd — Albert Quammie — 21 mins 55.02 sec
4th — Delano Wilson — 23 mins 05.99 sec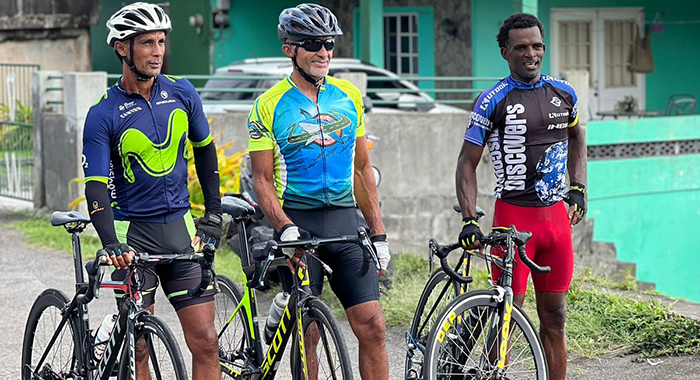 Category 2
1st — Steve Olliverre — 19 mins 43.23 sec
2nd — Deptor Culzac — 20 mins 27.58 sec
3rd — Peter Durrant — 20 mins 38.97 sec
On Sunday, the cyclists in categories 1 and 2 competed again. This time, the route was ET Joshua Tarmac – Bridgetown – Calder –Belmont Lookout, a distance of 19.7 miles
Results
In Category 1
1st — Lucky Antrobus — 1hr 4 mins 33.96 sec
2nd — Marlon Antrobus — 1hr 4 mins 40.58 sec
3rd — Delano Wilson — 1hr 15 mins 14.28 sec
In Category 2
1st — Steve Ollivierre — 1hr 9 mins 40.97sec
2nd –Peter Durrant — 1hr 10 mins 26.3 sec
3rd — Deptor Culzac — 1hr 18 mins 16.39 sec