Letiesha Barbour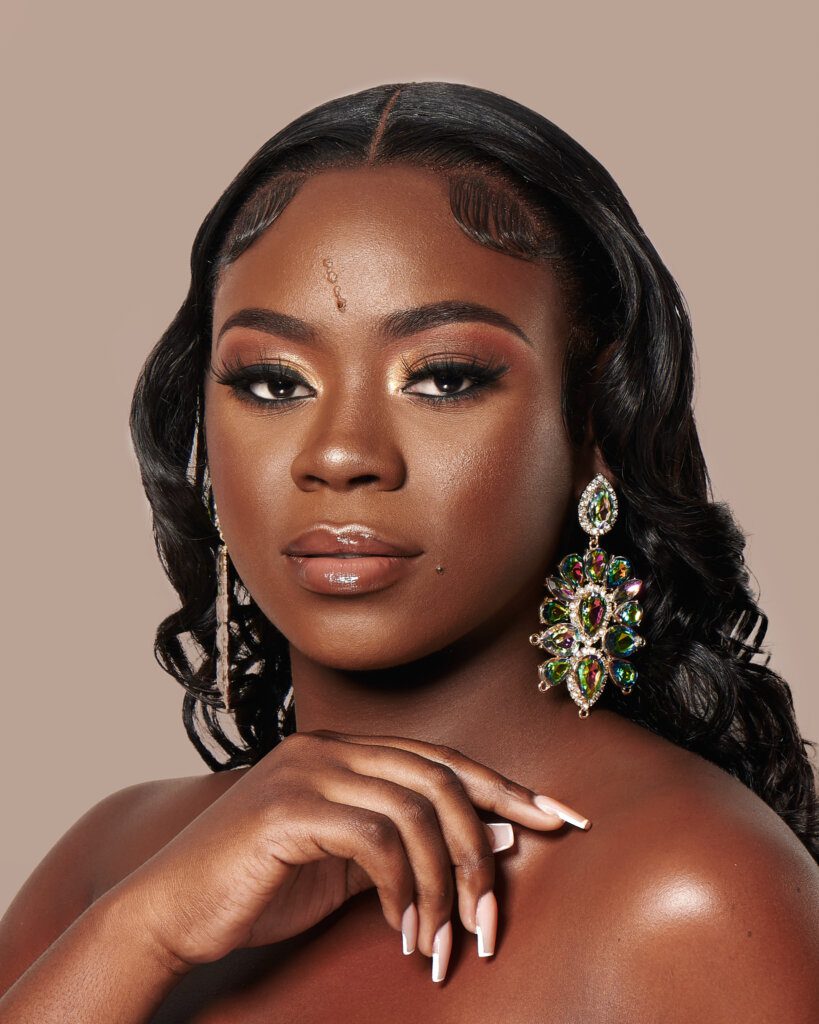 Psalms 46:5- "God is within her she will not fail".
Nineteen-year-old Letiesha Barbour, born on Aug. 20, 2003, hails from the bustling blackfish town, Barrouallie.
Letiesha pursued her secondary education at the St. Vincent Girls High School and is a recent graduate of the St. Vincent and the Grenadines Community College. She aspires to be lawyer, she is currently employed as a legal secretary. Letiesha is a concerned citizen who firmly believes that "If you need violence to enforce your ideas, your ideas are worthless".
As a child, she became increasingly fascinated while observing her guardian, Gracie Bulze'as she produced different items of clothing. This birthed her interest in sewing and at the age of 17 she started a business by the name of 'Lettie's Couture Creations' specialising in garment construction and alteration.
Letiesha describes herself as a high spirited, jovial and a fun individual who exemplifies qualities of a great leader. She is a firmly embraces the quote by Mahatma Gandhi: "Be the change you want to see in the world".
Denicia Boatswain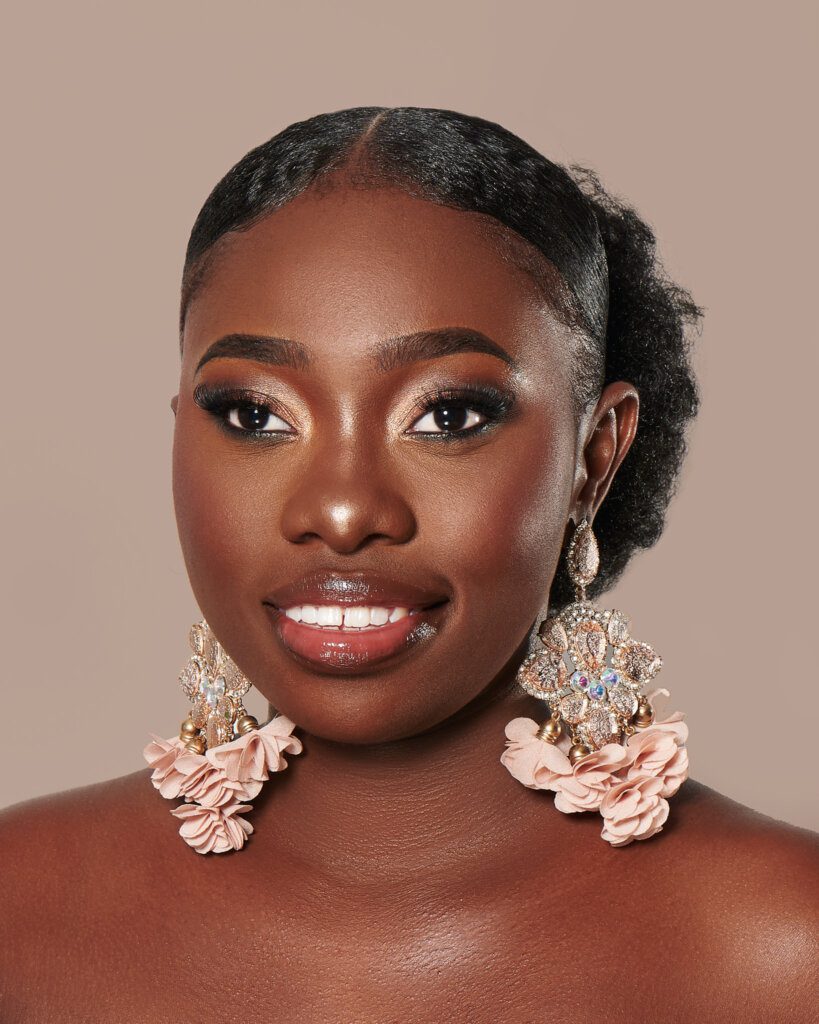 Denicia Darn Boatswain, is a 21-one-year-old resident of Diamond Estate. She grew up in an extended family grounded in values of accountability, discipline, and responsibility.
Denicia attended the Bishop's College Kingstown. While there, she developed a passion for baking, and competed in numerous cooking competitions. Denicia later enrolled at St. Vincent and the Grenadines Community College: Division of Technical and Vocational Education, where she earned an Associate's Degree in business studies: sales and marketing. She also successfully completed an Associate Degree in teacher education 2022.
Denicia enjoys being in the classroom and draws satisfaction from imparting knowledge and assisting in the development of her students. Miss Boatswain believes that the motivation received and skills developed will have long-lasting effects, and provide every student with the tools to build a better future and she strives always to inspire her students to "become the change they wish to see".
Denicia's aspirations are many and among them is her desire to further my studies in the fields of culinary arts and education development.
Deana Fairbairn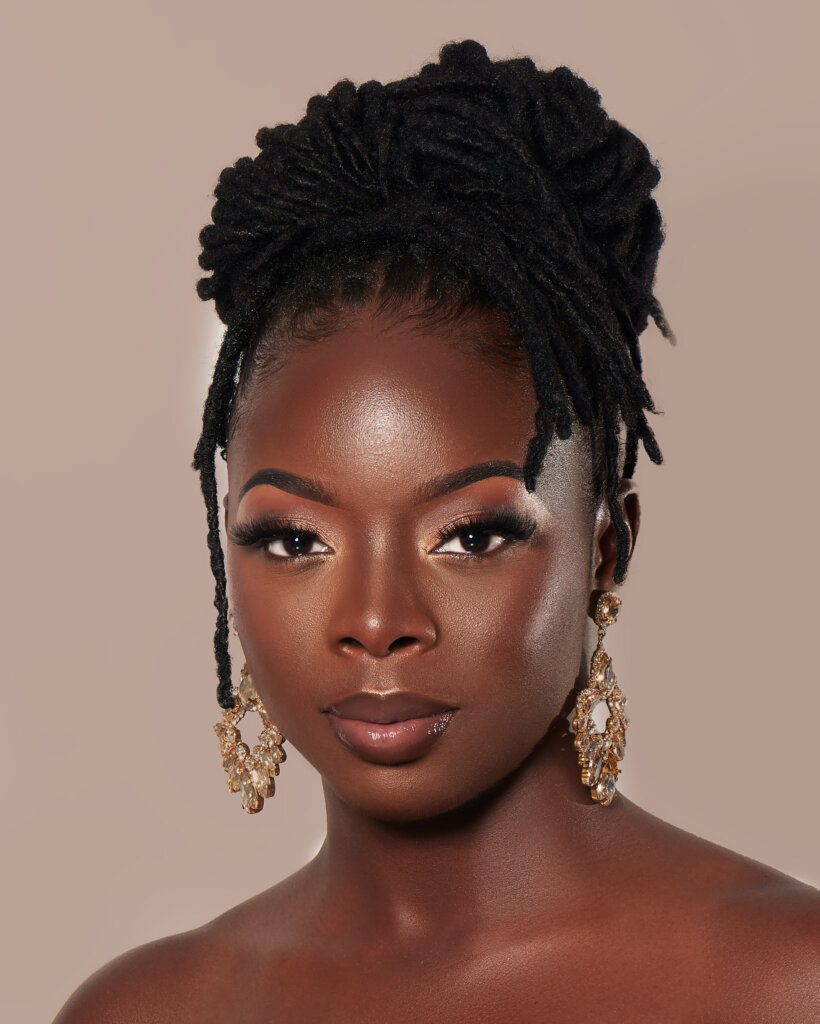 Deana Fairbairn was born on April 5, 2003 and raised in the spirited community of Lowmans Leeward.
Her formal early childhood education was commenced at the Ryan's Preschool and later continued at the Kingstown Anglican School. Deana then went to the Bishop's College Kingstown and after completing her CSEC examinations in 2019, she emerged as the top performer of her school, passing all 10 subjects.
Deana later completed an Associate's Degree in sales and marketing at the St. Vincent's Community College, Division of Technical Education.
Deana who is a budding content creator, considers herself an ambivert. She enjoys listening to music, and spending time both behind and in front of the camera. Deana is intelligent, creative, confident, and resilient and brings balance to her social groups.
Deana is creative and sees herself as a future entrepreneur within the creative industry. She intends to convert her passion for content creation, acting and modelling into a successful business enterprise. She believes that she will excel in these endeavours as she is proficient at working with others, is a quick learner and adapts easily, even in challenging situations.
Arena Foy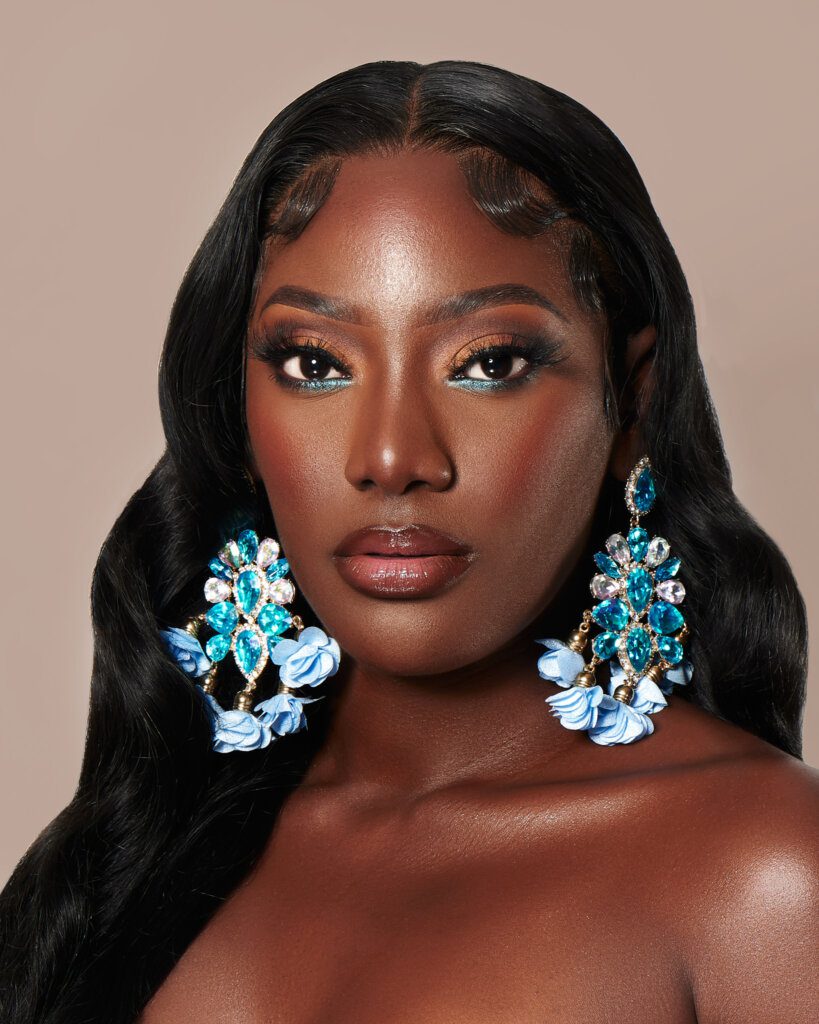 Creative — a word that aptly describes Arena. Arena was born on the March 7, 1998 to Rondolph Foy and Teandra Jack. She attended Petersville Primary School and later, Bishop's College Kingstown (BCK). While at BCK she excelled in track and netball and was a member of the school's choir and the drama club. Arena was awarded for Best Supporting Actress in 2012 and earned further nominations for best actress in 2013 and 2014 respectively in the Schools' Drama Festival.
Arena's sense of independence and strong determination led her to become an entrepreneur. And her makeup artist service, "Slaya's Place" was born. What was once a natural hobby became a business.
Arena's love for pageantry was ignited after watching her mother serve as a translator for Miss Venezuela at Miss Carival 2004. This love grew stronger when she entered the Miss BCK and the Miss P'Tani pageants in 2016, and placed 1st runner-up in both pageants.
Arena is free-spirited and a performer at heart. She believes in trying everything at least once. She is a content creator and enjoys travelling and adventures. Arena loves SVG and hopes to one day represent her country at the highest level.
Trina Hooper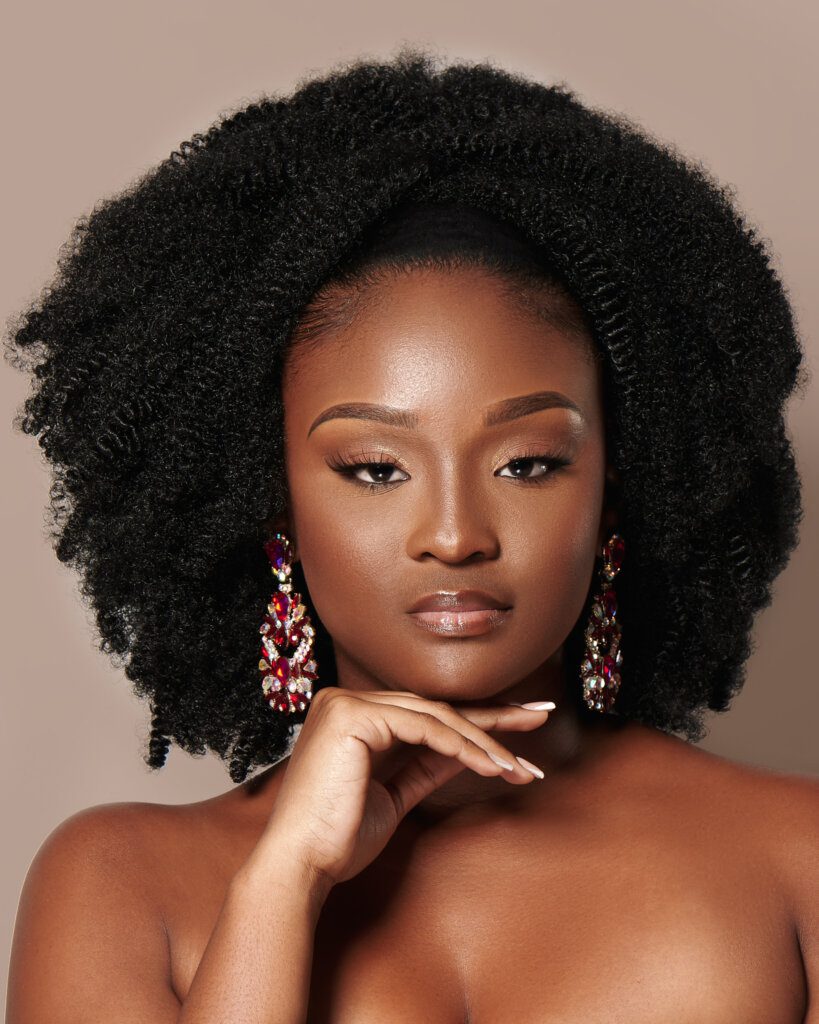 Trina Hooper is from the rural village of Rose Bank, North Leeward on Jan. 16, 1998. Trina received her secondary education at the Troumaca Ontario Secondary School, where she was reputed as a diligent student.
During her tenure at secondary school, she was elected President of the 2012 Young Leaders and participated Miss TOSS Heritage Pageant that same year. Trina also traveled to Barbados to participate in a drama festival and represented her school at the Tourism Youth Congress 2014.
Trina obtained passes in 10 CXC CSECC subjects, she later enrolled in the SVGCC DASGS where her focus was CAPE literatures in English, computer science and communication studies. Trina's main goal was to become an educator. She enrolled at The Division of Teacher Education and gained an Associate Degree in secondary education.
Currently, she is a teacher at the Rose Hall Government School.
Trina believes that everyone has the right to an education, and the capacity to learn.
In her leisure time, she enjoys sewing, doing crafts and reading. Trina's favourite author is Emily Bronte and her favourite book is Wuthering Heights.
Nia Laborde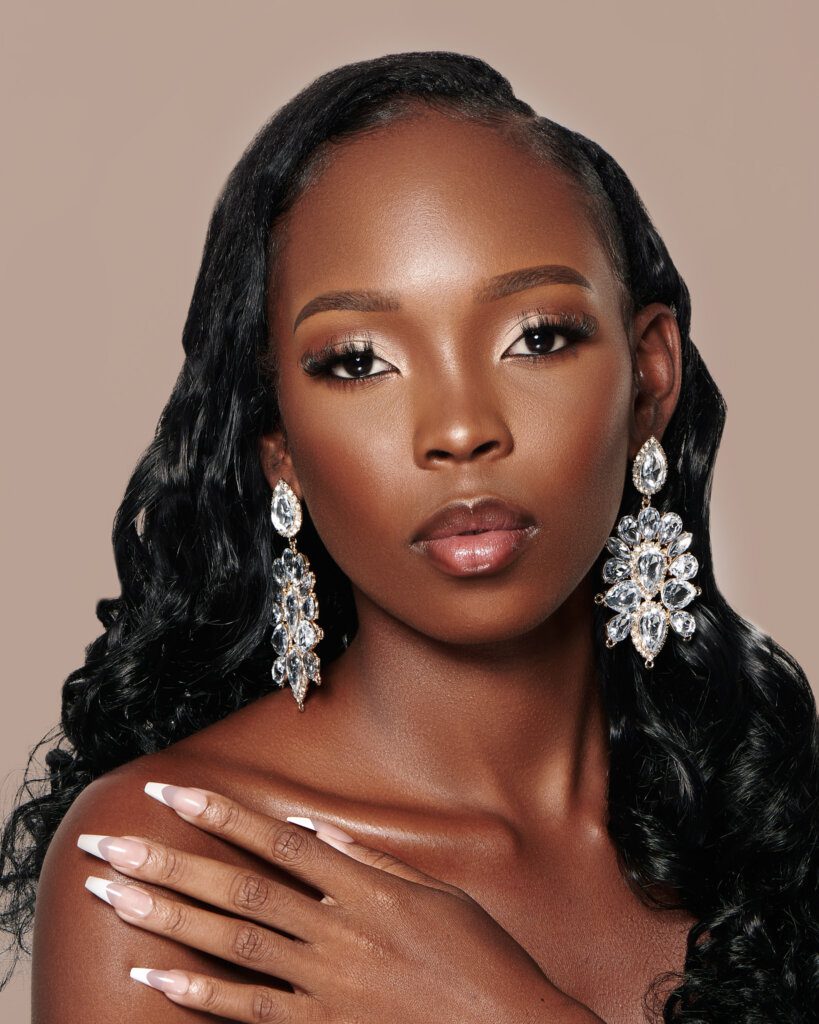 Twenty-year-old Nia Laborde hails from the vibrant community of Sion Hill. She is a proud graduate of the Intermediate High School and St Vincent and the Grenadines Community College Division of Technical Vocational Education.
Nia grew up in a family blessed with artistic talent and enthusiasm for sporting and cultural activities. It comes as no surprise that, like other members of her family, she developed a passion and love for sports, the creative arts, music, and culture.
Nia also has a great appreciation for fashion design and modelling.
Nia is a very adventurous person and enjoys nature hikes as much as she relishes relaxing on one of our picturesque beaches or sitting by one of our soothing rivers.
Nia values time spent with her loved ones, enjoys reading, cooking, and watching "True Crimes Documentary".
This ambitious, determined, energetic young lady always puts my best foot forward in everything she sets out to do. From an early age she was taught that living is not just about one's self, it should also be about giving back to others in need. This value is evident in her voluntary work.
Simesha Millington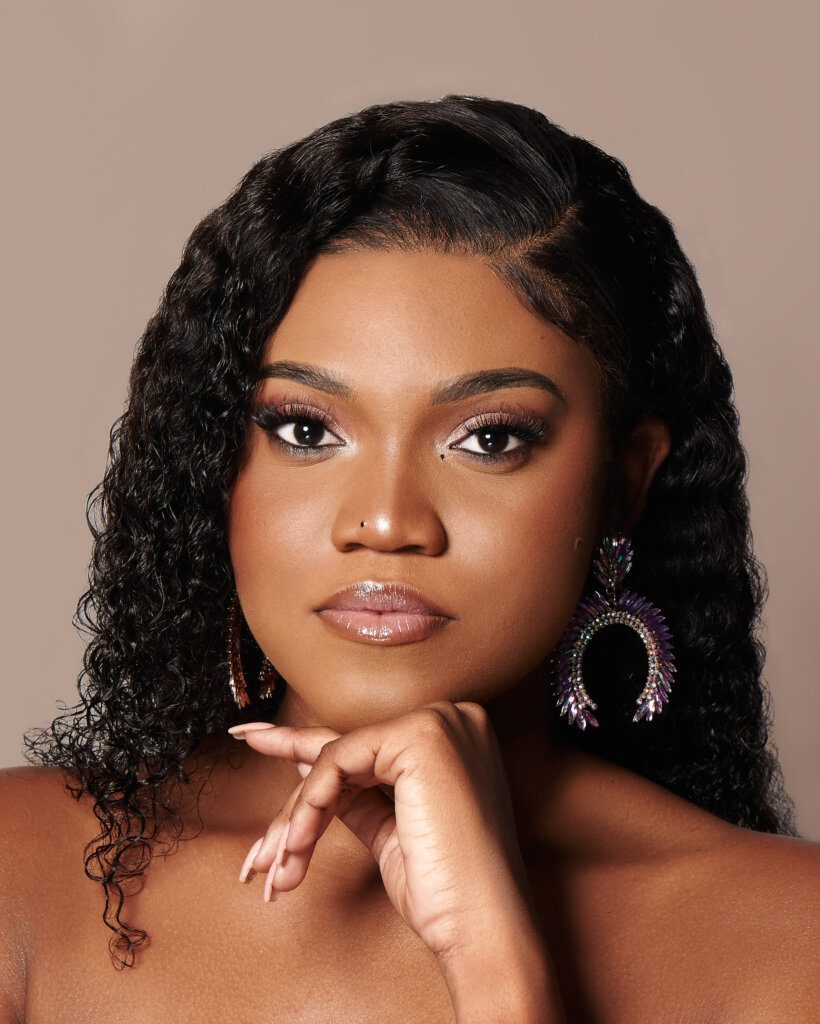 Simesha Millington is a resident of Chauncey. She was born on Dec. 13, 2001 to parents, Renetta and Cascius Millington.
Simesha attended the St. Mary's Roman Catholic Primary School then went onto the St. Joseph's Convent Kingstown, where she became actively involved in many extracurricular activities. She was a Girl Guide and a Ranger, she played sports and was a member of the school band, the dance group and drama group. Balancing all these activities and her schoolwork improved her self-discipline and leadership skills.
Simesha's passion for acting came to the fore at the St. Vincent and the Grenadines Community College, where she played the lead role in the Performing Arts Society while pursuing studies in hospitality. It was then that she embraced the personal motto "Difficult roads often lead to beautiful destinations."
A current employee of Coreas Hazell's Inc., Simesha works as a receptionist and tour guide. She draws satisfaction from sharing valuable information about our majestic island with some of the many tourists that visit our shores. Simesha concedes that although she has conducted numerous tours, the sheer beauty of our island captivates her anew every time.
Tara Richardson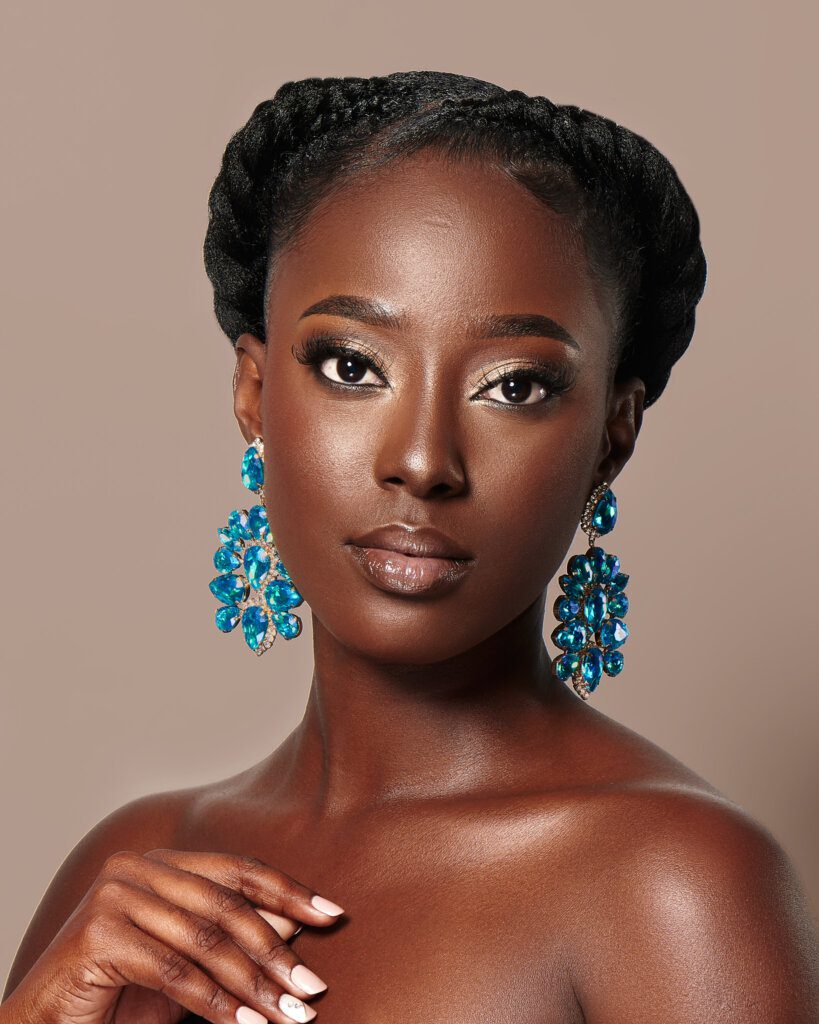 "Imagine it, achieve it. Dream it, become it." These powerful words have influenced the life of Tara Richardson, a 23-year-old born on Sept. 27, 1999 in Barroullie, to Shanniese Mary Stewart and Edson James. Tara currently resides in the peaceful community of Questelles.
Her early years were spent at Questelles Government School before attending Girls' High School.
Tara credits her experiences at this institution for sculpting her into the person she is today. During her time at the St. Vincent Girls High School, she became a member of the Girl Guiding sisterhood and served as a prefect. Tara continued her academic journey at St. Vincent and the Grenadines Community College, Division of Arts Science and General Studies, where she earned an Associate's degree in psychology.
As an active member of JCI St. Vincent, Tara enjoys giving back to her community through fundraising and relief drives. Her involvement with this organisation has also fostered her love for charity work.
Tara loves spending time with loved ones and pursuing her passion for modelling. Through her participation in the Miss SVG pageant, she hopes to promote the importance of positive thinking and inspire others to do the same.
Royesha Telemaque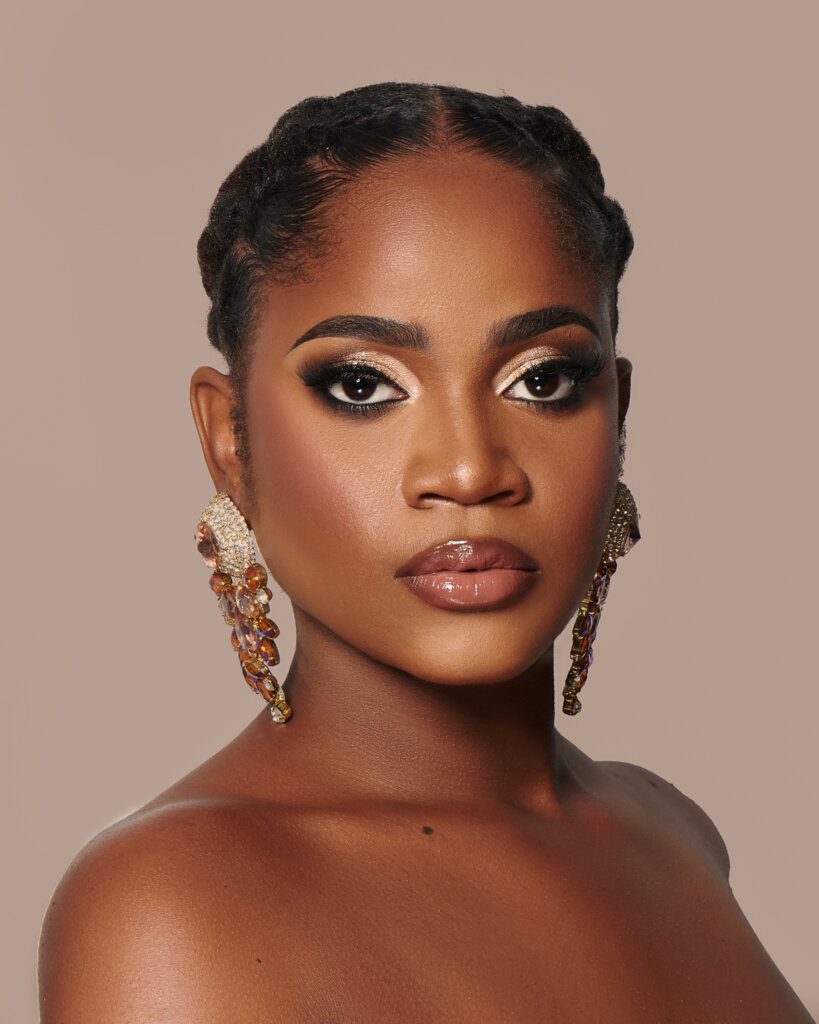 Royesha Telemaque, born on the early morning just before Christmas, on Dec. 24, 2003, is a second year student of travel and tourism at the St .Vincent and the Grenadines Community College, Technical Division.
Royesha grew up on our sweet little Grenadine island of Canouan, where she spent pre-school and most of her primary school years before moving to the mainland St. Vincent.
She completed her primary school education at the New Grounds Primary school and went on to the Girls High School. While at GHS, she was crowned Miss GHS Junior Queen, and was awarded best interview and placed second runner-up, in GHS Miss Heritage 2019.
It was then that Royesha set her sight on the Miss SVG pageant.
Royesha enjoys the outdoors, reading, theatre arts and she loves poetry and drama. She loves entertainment but what she would love most is to be crowned the next Miss SVG and to reign as your queen.