The SVG Squash Association will host the 38th annual Junior Caribbean Squash Championships (Junior Casa) July 14 to 23.
This is the premier squash tournament in the Caribbean.
The venues for the tournament are the squash courts at the National Squash Center, Paul's Avenue, and LaVue Hotel, Villa.
The title sponsor is the National Lotteries Authority, consequently the tournament is branded the National Lotteries Authority Junior Caribbean Squash Championships. Silver sponsors are the Bank of St Vincent and the Grenadines, and the LaVue Boutique Hotel and Beach Club.
"These championships are of historic significance to St Vincent and the Grenadines having initiated and hosted the first Junior Casa in 1981. We hosted again in 1986 and now this year 2023 will be the third time SVG will be hosting," the association said in a press statement.
There are 148 athletes from eight Caribbean territories registered to compete.
"This year is proving to be the largest Junior Casa, having attracted near 300 regional persons travelling to SVG specifically for this tournament," the association said.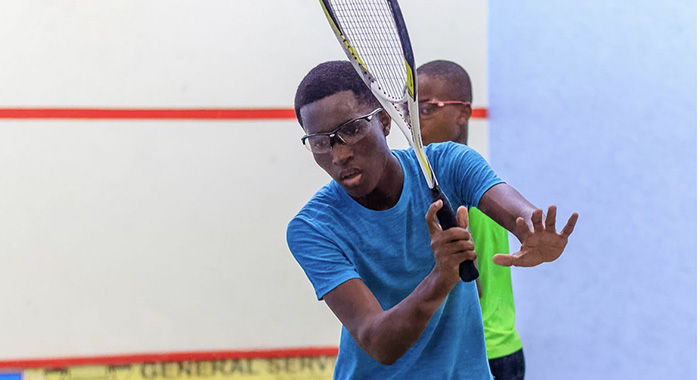 Each contingent is made up of athletes, coaches, managers, parents and other supporters. Confirmed numbers reflect that Guyana will be bringing the largest contingent — 62 people, while Trinidad and Barbados will each bring 53 people. The smallest delegation — 22 people –will come from the British Virgin Islands.
This tournament is divided into three events: individuals, doubles and teams.
Individual matches will see boys and girls draws for the following age categories: Under 11, Under 13, Under 15, Under 17 and Under 19
The doubles event will be introduced at Junior Casa for the first time this year. Each country is expected to field three teams for this category: boys doubles, girls doubles, mixed doubles.
Team matches will be separated into boys teams and girls teams.
An overall team champion title will be awarded to the team with the highest accumulative points in the doubles and team events.
The late Dr. Cecil Cyrus will be recognised at these championships for his legacy and contribution to the sport of squash.