By Peter Richards
PORT OF SPAIN, Trinidad (CMC) — Caribbean Community (CARICOM) leaders open a three-day summit here on Monday that coincides with the 50th anniversary of the regional integration movement.
Dominica's Prime Minister and in-coming CARICOM chairman, Roosevelt Skerrit told the Caribbean Media Corporation (CMC) that the summit provides an opportunity for "introspection and reflection.
"I think it is important for us to assess where we are … and to see where we will be 50 years down the road," he said, noting that the summit is taking place in Trinidad and Tobago, the birthplace of CARICOM.
The integration movement came into being on July 4, 1973 when the then leaders of Barbados, Jamaica, Trinidad and Tobago and Guyana signed the treaty of Chaguaramas at the Convention Centre, in Chaguaramas on the country's west coast.
Dominica was originally due to host the summit, but instead allowed for Port of Spain to host the event that will also include a formal flag-raising ceremony at the site where the treaty was signed and the laying of a commemorative plaque.
"What a good place to be to have that introspection and reflection," Skerrit said, noting that the regional leaders will have a "number of critical matters to discuss.
"I am very excited about the next few days," he added.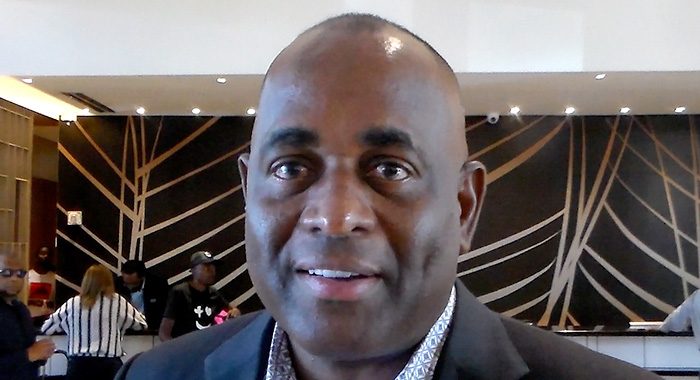 St. Vincent and the Grenadines Prime Minister Ralph Gonsalves, currently the longest serving regional leader, told CMC that the conference will provide for "an assessment of the journey we have taken, what we have achieved and what we still have left to achieve … and the ways the treaty of Chaguaramas can be made made alive to deepen the CARICOM Single Market and Economy (CSME) and strengthen the areas of functional cooperation"
The CSME allows for the free movement of goods, skills, labour and services across the region and Gonsalves said "there is going to be a review specifically as to how the CSME is going".
He said there would also be discussions "on how do we interface with the rest of the world concerning financing, issues of debt" as well as interaction with the Community of Latin American and Caribbean States (CELAC) of which St. Vincent and the Grenadines was recently elected president.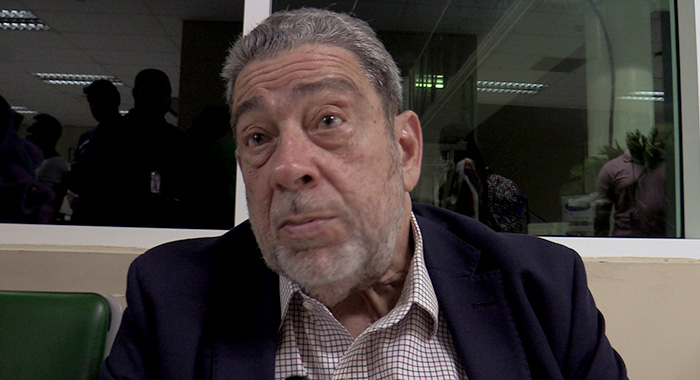 CARICOM Secretary General, Carla Barnett, the first woman and the eighth person to be elected to the post, says the summit provides the ideal opportunity for celebration as well as "deep thinking.
"We expect a lot of deep thinking because 50 is a big birthday and we have to look at what we have done and what we have to do, but it is also a big celebration because we really have to take account of the fact that against all odds, we have managed as a community to get a lot of work done. So it is celebrations and it is contemplation.
"We are going to celebrate our achievements. We have managed as a community to stay together against all odds, like all families it is not always smooth sailing, but like a family we always come together.
We are also celebrating the many things we have done together, such as CARPHA, the Caribbean Public Health Agency, that's one of the institutions we managed to set up and it has done excellent work over the last few years particularly with the COVID-19 pandemic."
Barnett said there is also a need to celebrate the Barbados-based Caribbean Disaster Emergency Management Agency (CDEMA) because "it is one of the institutions of CARICOM that is really, really important when we are dealing with natural disasters and any of those unfortunate realities of climate change impact.
"So we are going to celebrate those kinds of things," she said, dismissing those who in the past have labelled CARICOM, as "Carigone" because of the high implementation deficit of decisions taken by the regional leaders in the past.
"Well it depends on how you measure the implementation deficit because when I ask people what they mean by that, people are never quite sure where it is that we are supposed to be.
"We are a union that's different; we are an integration process that's different. For example the European Union where they have agreed to establish a situation where decisions are made has that effect nationally.
"In CARICOM we don't have that. We are a union of 15 full members, 14 independent territories, each sovereign … so it is not as if we are creating a union, we are creating a process for collaboration, for integration, working together," she told CMC.
"There are times when we can do that better, yes, but there are times when we have done very well," she said, acknowledging the failure to date to "sort out transportation" being among the concerns.
"That's one of things that keeps us back. We have not sorted out the fact that we want to be able to trade more internally with each other. The reality of our history is that we all produce pretty much the same thing. So there is not a lot that we produce that we can trade with one another".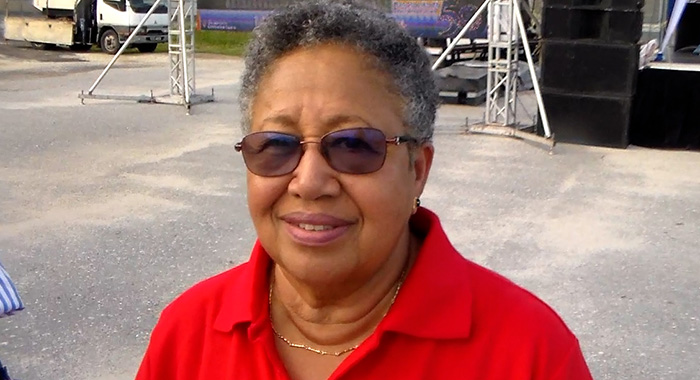 She said given the fact that CARICOM has now put food security as a major priority "hopefully it means we are now going to produce our agricultural production … to trade ..so that will be seen as one of the achievements".
A number of international guests including President of Rwanda, Paul Kagame; United States Secretary of State Anthony Blinken; Senior Chinese government officials; Prime Minister of South Korea, Han Duck-soo, United Nations Secretary General, Antonio Guterres; and Commonwealth Secretary General, Baroness Patricia Scotland, will attend the summit.
Guterres as well as Prime Minister Skerrit, the host prime minister Dr. Keith Rowley and the CARICOM Secretary General will address the opening ceremony on Monday evening.
Skerrit did not share the view that the presence of these high profile international guests could be regarded as CARICOM setting a stage for geopolitics to be played out at its best in the region.
"No I don't think so, I think we are friends of all and the rest of the world recognises the importance of CARICOM as a bloc … because once CARICOM is united, we can bring the attention that is required to the region and seek to negotiate a better deal for CARICOM.
"So I don't think one should focus on quote, unquote geo-politics. I think one should look at it differently and to recognise that CARICOM is a force to be reckoned with," Skerrit told CMC.
Meanwhile, Gonsalves said in order for CARICOM to achieve some of its objectives, including financing and deal with debt issues, COP28, it is necessary to be engaged in geo-politics.