Remember the name: Javid "Jay-R" Rouse.
He is the soca artiste who failed to advance beyond the preliminaries when he first competed last year, secured only one booking this year, but has won the Ragga Soca competition.
The 26-year-old resident of Mahaut, Campden Park, outperformed defending monarch, "veteran monster" Delroy "Fireman" Hooper, who placed third in the competition, held as part of Evo at Victoria Park.
Jay-R also outdid Hance John, a former monarch who placed second, and Shaunelle McKenzie, who, though better known for her kaiso prowess, is also an experienced artiste.
And, Jay-R is hoping to repeat his cousin magic of 2019 when he competes in the power soca competition later tonight (Saturday)
"This is the first time in the ragga soca competition. This is the first time CDC … accepted a song from me. And the first time, I became triumphant," Jay-R told reporters shortly after his crowning around 2:40 a.m. Saturday, at the end of a show that started two hours later than advertised.
"Today, for the Soca Monarch, it would also be the first time in the actual Soca Monarch," he noted, adding that he would be performing the song "Wild".
Regarding his ragga soca monarch win, Jay-R said, "It feels amazing. Absolutely amazing. I've been after the ragga soca crown since last year."
The artiste said he was "a bit disappointed" in 2022, when he did not make it even to the semi-finals.
"So, I decided I didn't want to dwell on that but to put in some work this year, and the work paid off. I became successful," Jay-R said.
"I was superior to the existing soca monarch who was defending, which is Mr. Delroy 'Fireman' Hooper. So, it feels really amazing, feels like a dream come true. The hard work paid off."
But, before Friday night's victory, 2023 had also been a dry year for the artiste.
"Tonight, I must say the only promoter that has reached out to me for the season in regards to booking … [was] CDC, where I performed last weekend at the Junior Panorama right here. Other than that, it's been a little slow. Mostly, the promoters would go for somebody who's already known, who already has a big name and I'm okay with that."
Soca lovers might not remember Jay-R, because of confusion over the pronunciation of his stage name when he released "Jam At First Sight" last year.
"It was a well written song as well, but for some reason, it just did not get picked up like how 'Love of Carnival' got picked up," the artiste said.
"But nevertheless, sometimes, one may make it, one may not make it. Just the right timing. So, I kind of believe in timing for everything. So, this is just the time for it. And it happened within time."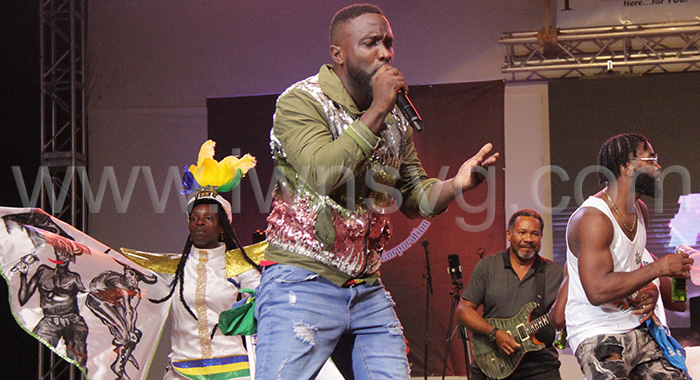 Jay-R used to use the sobriquet "J.R.", the initials of his given name. However, radio announcers and DJs would mispronounce it as "Junior" and the artiste decided to get rid of the confusion and cement his brand by changing how it is written.
"So, there was a name change done. The art was even taken more seriously. And the passion, the investment was there for the art," he said.
He said that the inspiration for "Love of Carnival", which he wrote, came from another song — "Shots" — which he plans to release next year.
Jay-R has been singing since he was about 12 years old and entered Skinny Fabulous' "The Next Big Thing" talent competition a few years ago.
"I was competing up against the likes of new stars at that time. I wasn't successful in that show. But that's as far back as it goes with me and competition."
Since then, Jay-R has made moves but not just in the soca artform.
"Some may find me at Gate 3," he said. "I've been recently to Jamaica at the Pegasus Hotel in an international talent showcase for St. Vincent to represent my country and all of that," he further stated.
To soca lovers, Jay-R's victory may sound like a repeat of 2019, when Derron "Magikal" Rouse, then 21 dethroned Fireman, a 20-year veteran in the soca artform, to be crowned soca monarch 2019.
"Magikal is my cousin. Me and Magikal actually started the soca together," Jay-R said.
"But as I said, it's based on timing for everybody. Everybody has their own timing to shine. It's my time now. Magical shine and is still shining and will still shine."
Jay-R said he had been releasing music since 2016 before Magikal came on the scene.
"… but we've taken things a bit serious a bit back since the era of 2018, 2019. We decided, 'boy we want to get serious with the music, we want to be the power duo, the power duo cousins'."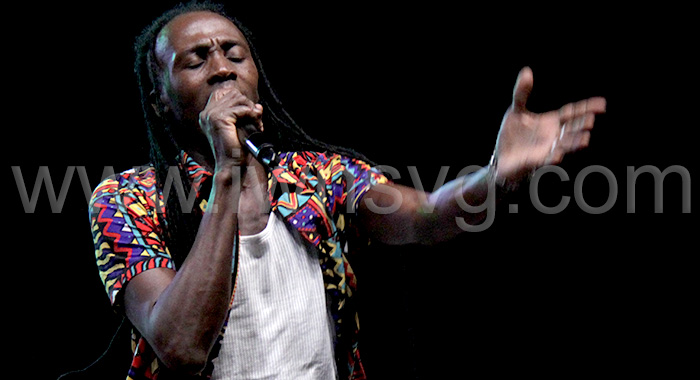 He said that he and Magikal would assist each other in the studio and Magikal assisted him with his presentation Friday night.
"I, of course, added my own twist to it. I added everything that I needed to make it like me."
Jay-R won the ragga soca monarch crown in a year when a number of the bigger names were absent from the competition.
He said that Friday's cast was a solid one.
"The cast was really talented, especially to go up against a veteran monster like Firemen and a veteran like Hance. Also, Shaunelle McKenzie has been in the business for a while. I really don't think the forfeiting or not being in the competition really matters. I think what is basically on is understanding what the judges' criteria are and trying to deliver within the judges' expectations."
He said he plans to stay in the artform.
"This is definitely a hobby that I see in the near future that I like to monetize and make it into a legitimate business. Take it outside the walls of St. Vincent and represent the country well," said the artiste, who is a business solution executive there at Digicel Group.