Miss SVG 2023 contestation Letiesha Barbour, who is sponsored by Grenadine House, is embarking on an "inspiration economy-based community" service project in Barrouallie
"Creating HERstory", the theme of the GECCU Ltd.-sponsored 2023 Community Service Project as part of this year's Miss SVG Pageant.
Barbour, who is contestant number one, is inspiring hundreds of villagers in her home town of Barrouallie.
The community project is being executed based on the inspiration economy — the economic value of ideas and creativity.
It is based on the premise that the most valuable resource in today's economy is not physical capital or labour, but human creativity and imagination.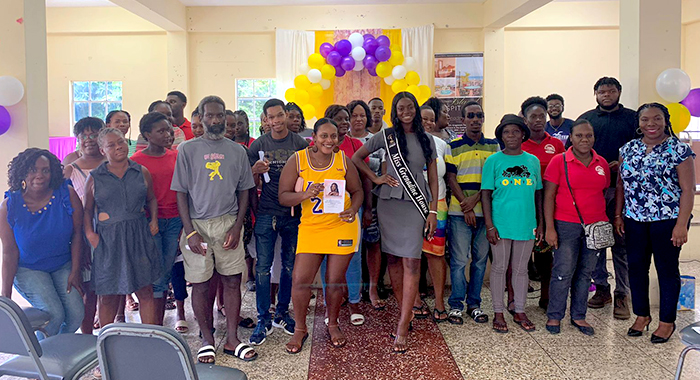 Project "IMPACT" – "Inspiring More Potential and Creating Transformation", is the rubric under which Barbour is conducting her project, which began on Sept. 3 with a launch in the form of a meet and greet with villagers.
On Sept. 4, Barbour and "Team #LB" visited the Barrouallie Government School (BGS) and engaged Grades 4, 5 and 6 students for an afternoon of craft.
Students were taught tie-dying skills, bead craft by Quolette Francis of "Bead Waisted" and local "straw" craft by Juan Baptiste of the Barrouallie Handicraft Centre.
Sept. 5 saw over 40 young people participating in a seminar that saw presentations from Isola Giddings, manager at Grenadine House and Janelle Allen, founder, owner and consultant at MA HR Solutions.
Allen urged all participants going into business to focus on the three Ps: passion, planning and performance.
Then, on Sept. 6, the BGS grounds were abuzz with activity as it was the first of the two-day, Project IMPACT-executed skills training and demonstration sessions with small business owners in and around Barrouallie.
Participants were given the opportunity to receive basic training in hair braiding, sewing, makeup application, nail technician, barbering and massage therapy.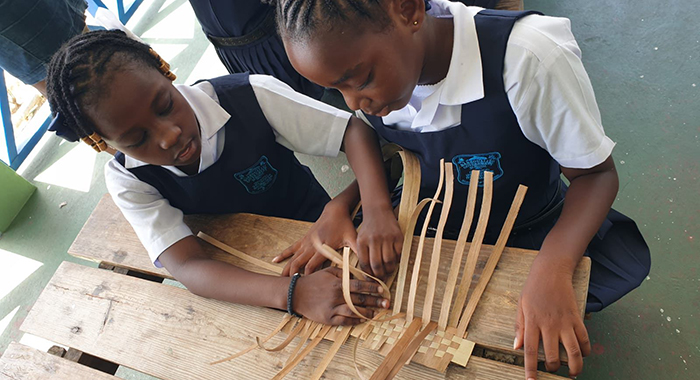 On Thursday training and demonstration sessions would continue in cake decorating, able setting and dining, waxing, electrical installation, agriculture-aquaponics and sewing.
On Friday Barbour and a team of judges will travel around Barrouallie where they will assess and judge some of the best kept gardens/yards in Barrouallie — prizes to be won.
On Saturday, the project will culminate " with a fun day in the square at the Barrouallie playing field.
Activities will include sporting events led by Kashaka Bulze, physical education lecturer at the St. Vincent and the Grenadines Community College, fun games, bouncing castle, face painting, the preparation of various black fish dishes and the unveiling of a mural.
The event is scheduled for 2 p.m.
"Miss Barbour takes this opportunity to thank all those persons who have been supporting her and participating on this journey which includes her community project. She also is extending an invitation for others to be a part of remaining activities where she will continue to inspire," a press release said.