Social media personality Roland "Maxi Priest" Mc Donald, 51, of Stubbs, will spend the next two years and nine months in prison.
Magistrate John Ballah handed down the sentence on Mc Donald at the Kingstown Magistrate's Court on Monday.
Mc Donald pleaded guilty to a charge that on Aug. 30, at Stubbs, he unlawfully and maliciously wounded Alex Richards, 35, a labourer, of Calder.
The court heard that Richards and Mc Donald, who know each other very well, were at Judge's Bar at Calder Gap about 11:30 p.m. on Aug. 30.
There was another customer there with whom Mc Donald was interfering and Richards asked him to behave himself.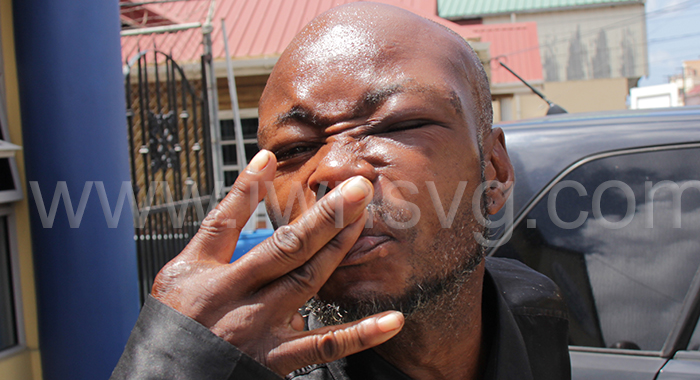 Mc Donald desisted for a while but later continued to harass the customer.
Richards approached Mc Donald again about his behaviour and both men got into an altercation.
Mc Donald stabbed Richards multiple times about his body.
Richards was taken to the Levi Latham Health Centre in Mesopotamia for medical attention and was later transferred to the Milan Cato Memorial Hospital.
Police Constable 443 Glasgow investigated the matter and visited Richards in hospital and a charge was brought against Mc Donald.
In mitigation, Mc Donald told the court that he was drunk and could not recall what happened.
He said he was drunk before leaving home and did not know about the incident until someone told him about it the following day.