A number of government workers held a prayer session outside the Serious Offences Court in Kingstown on Monday, where one of their colleagues appeared on firearm and ammunition charges.
Most of the Inland Revenue Department employees arrived at the court in a government-owned minibus during work hours and were there for about an hour before leaving after their colleague had secured bail around 10:30 a.m.
The workers were standing in solidarity with Ashano Benjamin, a 26-year-old tax officer, who, along with fellow Barrouallie resident, Kemani Gould, a 27-year-old labourer, was arraigned that day.
Both men pleaded not guilty and were granted bail on charges that they had a .40 pistol and six rounds of .40 ammunition in their possession at Arnos Vale between Oct. 7 and 28, 2023.
Among the people who prayed during the prayer session was Kathleen Nanton-Davis, grievance officer at the Public Service Union.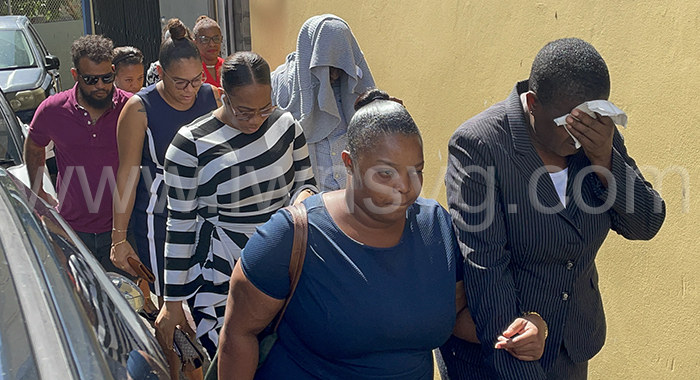 Some of the employees wiped their eyes, as if crying, during their prayer session.
Nanton-Davis later attempted to convince iWitness News not to publish images of the prayer session, raising among her arguments the supposed ethics of taking a video or photo of someone while they are praying with their eyes closed.
While the group was at the court, iWitness News visited the IRD, which is located just a few hundred metres away from the court.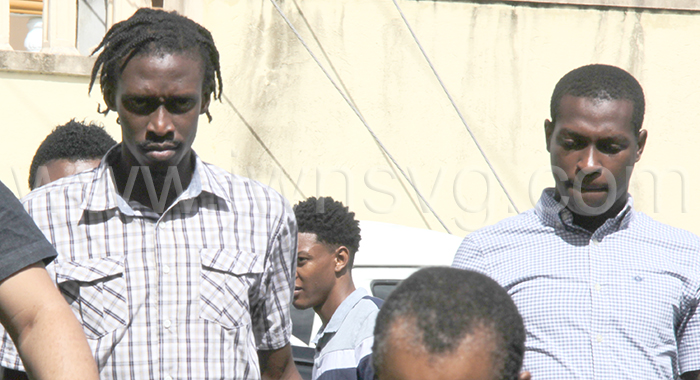 There were three tellers on duty, including one at the window reserved for senior citizens, while 20 people were queuing and eight were seated, apparently waiting to be attended to at the tax collection agency.
It is not clear which department(s) at the IRD the workers were from, but most of them returned to the department from the court aboard a government-owned minivan.