Common Ground Bequia opened on Saturday on the Gingerbread Hotel compound by local designers, Ikesha Delpesche and Odini Sutherland.
This new location is the second for the duo, who opened their first space at the Kingstown Cruise Ship terminal in April of this year.
Common Ground is a retail store that stocks locally made products ranging from fashion, jewellery, accessories, skincare, home décor fine art and locally made snacks and beverages. The Bequia location is now home to over 25 local creatives and makers hailing from St. Vincent, Bequia and Canouan with more expected to be added in the upcoming weeks.
Sutherland spearheaded the effort of opening this new space in the Grenadines.
"When I was made aware of the availability of the space, I immediately started contacting persons to gauge the interest and within a day, we had confirmed that we should proceed. This location required a bit more work than our first store, but we are beyond pleased with how it has turned out," she said.
The founders expressed their gratitude to the community of creatives who continue to support the movement and entrusting them with their products.
They were also grateful to the public who continue to support these small businesses by purchasing their products.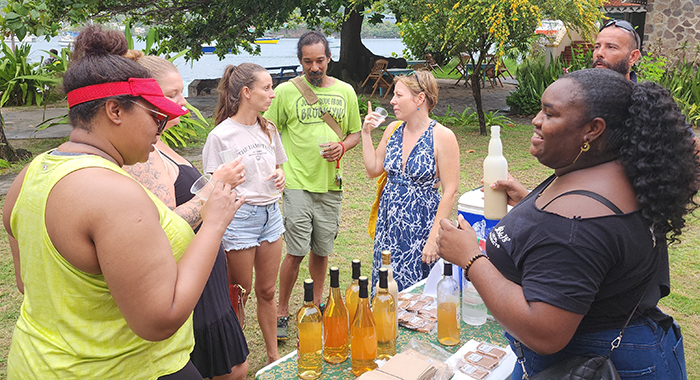 To date Common Ground has stocked almost 40 local brands across their locations, with persons still reaching out to express interest daily.
"It is our hope that in the future we can continue to create more spaces, perhaps one day maybe even in other countries that could provide spaces for persons around the Caribbean to export their products across the region," the cofounders said in a press release.
The team is now in the process of planning their upcoming Christmas events, with a Christmas Market slated for Dec. 10 at their Bequia location and another one at the Kingstown location in the works before the Christmas season.