KINGSTOWN, St. Vincent, May 29, IWN – A lawyer representing dismissed public servant, Otto Sam, is "delighted" that a member of the tribunal that found Sam guilty of breaking Public Service rules has distanced herself from the verdict.
"I was delighted when Ms [Cecily] Saunders made the comments that she made because that is precisely our position," Jomo Thomas told I-Witness News on Wednesday.
The Public Service Commission (PSC) fired Sam, a career educator who was a public servant for 33 years after the tribunal, in a two to one verdict, found him guilty of breaking Public Service rules when he wrote a letter in two local newspapers last year.
The letter spoke about the National Emergency Management Organisation (NEMO), to which Sam was transferred in 2010 from the South Rivers Methodist School, where he was head teacher.
The tribunal was chaired by Assistant Director of Public Prosecutions, Colin John, and comprised Saunders, a retired public servant and Aldric Williams, a retired superintendent of police.
But Saunders later told a newspaper that she did not find Sam guilty of the charges brought against him.
Thomas noted that his client was accused of violating Public Service laws.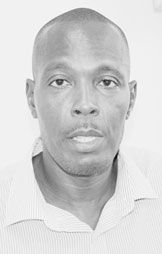 "I was there with Mr. Sam, we cross-examined the three witnesses from the Government. … We asked them a simple question, 'Which law did Mr. Sam violate?' None of them was able to say which law Mr. Sam violated. None. So the basis upon which the tribunal found him guilty is just mind-boggling to say the least …" Thomas told I-Witness News.
The witnesses were Godfred Pompey, permanent secretary in the Ministry of National Security; Howie Prince, director of the NEMO; and Michelle Forbes, deputy-director of NEMO.
Thomas noted that the role of the tribunal is to hear the case.
"The tribunal is not there to impose its position. It is there to hear the case and none of them spoke to the law that Mr. Sam violated.
"Both of the persons that Mr. Sam worked with (Prince and Forbes) said that Mr. Sam was a good worker. Both of them said that Mr. Sam did raise many of the questions he raised in his letter with [them]. Both of them said, in many respects, he followed the channels," Thomas said.
He further described his client as "an astute man".
"I am really impressed with how meticulous he is and the records that he kept and he showed. And I think he was unjustly dismissed and we intend to prove it in court," Thomas said.
Read also: PM distances himself from firing of Otto Sam