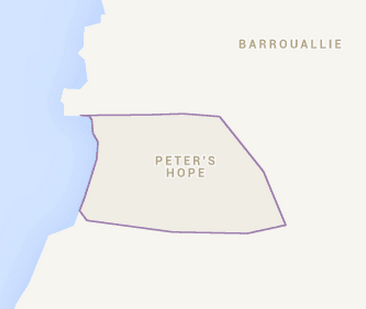 The Government is negotiating the construction of a major hotel in Peter's Hope on St. Vincent's eastern coast, Prime Minster Dr. Ralph Gonsalves says.
Speaking at a ceremony in Barrouallie on Monday during 185 housing lot were distributed to residents of Glebe Hill, Gonsalves said his government is negotiating construction of the hotel and will keep Vincentians up-to-date on the progress
"I need more hotel rooms for the international airport," he said of the infrastructure, which is slated to be completed next year.
The Prime Minister also announced that the Government will borrow money to build smaller hotels and lease them to Vincentians entrepreneurs as the Government looks to strengthen the tourism industry sector.
Gonsalves further said that the National Insurance Services and Government Employees Cooperative Credit Union will also be undertaking a housing and commercial development project in the Peter's Hope area for lower middle income and middle income persons.
The first phase of the project is expected to begin by year-end, he said.
Gonsalves also reiterated that work is slated to commence early next year on 11 kilometers of road from Hospital Road in Kingstown to the post office in Layou — an EC$46 million project.
"Despite the global economic crisis, the Government is working harder and smarter," Gonsalves said.
(API)