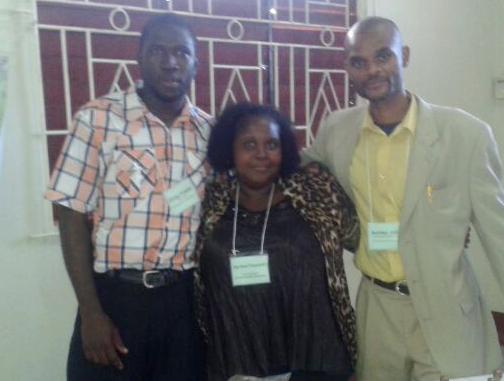 A Vincentian delegation — "Team SVG" — won 3 regional Entrepreneurial Development Awards at the 6th Annual Sustainable Livelihoods through Entrepreneurship Conference in Jamaica, Dec. 9 to 11.
The Centre of Excellence for Sustainable Livelihoods (COESL) based in Barbados invited several Vincentians to represent holistic development focused NGOs in SVG at its 6th Annual Sustainable Livelihoods conference.
The invitees comprised Ashley C. John, executive director of Constructive Solutions Inc., entrepreneurs Kay Dawn Fergusson, owner of Valkelly Investments, and agri-preneur Elroy Foster, representing youth in agriculture in SVG, and 10 other local enterprises.
The theme of the conference was "Taking Development to the Community". Over 40 enterprises from Antigua and Barbuda, Barbados, Belize, Guyana, Jamaica, SVG, Panama and the Bahamas were represented.
Team SVG, which was led by John, attended the conference with support from the Centre for Enterprise Development.
The team won the Most Informative Award for their Entrepreneurial Development Concept Biz Hub, a community programme designed by Constructive Solutions Inc.
Fergusson of Kay Valley Investments won Best Product and Best Quality Awards, respectively, for locally produced flavoured coconut oils.
John made a presentation titled "The Caribbean Business Mentors Model: A new breed of Producers".
The Vincentians group has been invited to participate in the upcoming Regional Trade Shows (Agro Fest) Barbados, EXPO Jamaica and upcoming conferences in Panama and The Bahamas in 2014.