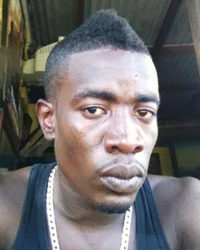 An Edinboro man underwent surgery today after being shot multiple times around 10:30 a.m. in Kingstown.
Head of the Criminal Investigations Department, Assistant Superintendent of Police Sydney James told I-Witness News that Mitchie Webb was walking in the Rose Place in the area known as Nine Steps when he was shot.
James said that Webb was shot about five times.
A well-placed source told I-Witness News that Webb, whose Facebook page gives his birthdate as April 4, 1988, received two bullets to the abdomen, one of which existed through his back.
Webb is the second persons to survive a gun attack here in the past month, even as two other persons have died in gun attacks in the same period.
St. Vincent and the Grenadines has recorded 10 murders for the year, and guns have been used in at least eight of them, according to police statistics.