by Shavar Maloney
Vincy Mas 2014 kicks off in 5 days and suddenly I have had a flood of people asking me what to do since they are travelling in on LIAT.
I love LIAT a lot but that does not mean that I don't know the drama that comes with travelling with the airline during the summer. So if you're coming home for Vincy Mas or the summer, here are my five tips to make that travelling a little easier:
1. Don't bring all of "foreign" home with you. You're only allowed 50 pounds in your check in bag and 15 pounds in your carry on and during this peak time LIAT likes to enforce this. Make life easier by packing what you need. You can bring the best summer wardrobe for the two weeks you are here in 50 pounds.
If your family wants you to bring town and country, consider shipping a barrel because when you pay for overweight or excess bags expect a headache and hassle getting them from Barbados/Trinidad as they automatically become standby bags. Also pack at least two days worth of clothes in your hand luggage just in case the baggage demon selects you to not receive your bag. If you don't get your bag, fill out a Property Irregularity Form (PIR) at the desk and wait at least 12 hours before you call. Your bag will not be in on the next flight (note the agent says the next available flight) so give it some time. Meanwhile help the economy by buying a shirt and jeans in Kingstown. LOL!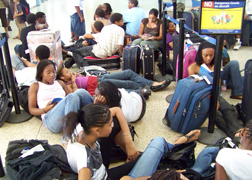 2. Reconfirm your flight and leave a local contact number. One of the biggest problems is that persons do not reconfirm their flights or they do not leave a local contact number so that they can be informed of changes. Sometimes LIAT knows a flight will be four hours late but there is one before that you as a passenger can be accommodated on but they have no way of contacting you. Leave your mother's cell number or the land-line just in case because it may save you having to stay in the airport in Barbados or Trinidad for an extra day.
3. Delays are inevitable. Summer is a peak period and with breakdowns, extra sectors, weather delays and overbookings you will find that flights will be late. There are two simple ways to deal with this: have a good book or fully charged tablet and keep your vex money for food. While the airline has a policy of three hours before they have to feed you after a delay, the easiest thing is to keep that handy US$20 to buy Cheffete's in Barbados or some 'doubles' in Trinidad. Keep a book in your hand luggage or your tablet to keep you entertained and occupied but make sure you listen out for delay announcements and boarding announcements. (If travelling with kids you may have to keep extra money as new security regulations do not allow the carriage of liquids over three ounces per container. Pack snack boxes for them and make sure you have games/toys to keep them occupied! You'll have to buy them juices to keeps them hydrated as travelling can dry you and them out.)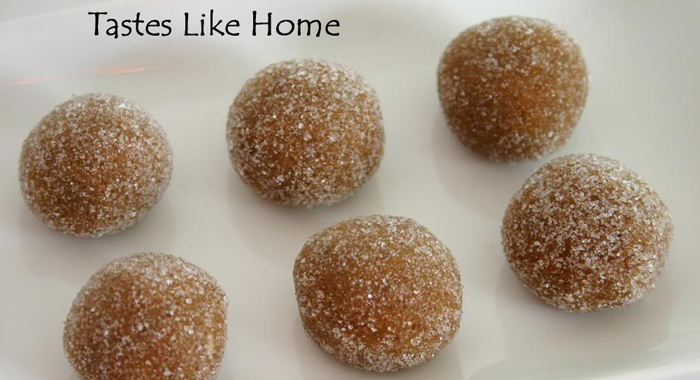 4. When returning to the new home, people have the idea that they need to pack everything to carry back. From fish to breadfruit to sugarcakes to whole turkeys, we know you miss the taste of home. However with the number of bags going out, there is a possibility yours will be left behind.
The easiest thing to do is pack your perishables in your hand luggage. You do not want the fish spoiling or missing out on savouring those tamarind balls. Non-perishable items like the pepper sauce, Sunset Light Rum (it is illegal to travel with Sunset Strong Rum) and Black Wine cannot go in the hand luggage so put them in the check in bag and they will get to you unspoiled (even if it's a few days late.)
5. Be nice to the agent at the desk. The biggest mistake a lot of passengers make is that they think cursing the agent at the desk will make things happen for them. It is the exact opposite and while I know LIAT's customer service leaves a lot to be desired, you will be surprised that being nice will get you a whole lot farther than cursing the agent. A pleasant greeting, a smile and a friendly tone can make things happen faster and the agent more empathetic towards you. Also do not just run to the supervisor or manager to see if they can do it faster; they can't. They always come back to the little guy and his connections so be nice to the agent at the desk!
Remember check in time is two hours before the flight and that you should clear with Immigration and security at least 30 to 45 minutes before your scheduled departure. Have a great trip home to SVG and if you see me, buy me a rum (Sparrow/Mt. Gay or Capt. Bligh)  as a 'Thank You' for the advice!
(Republished from "This Vincy's Perspective")
Shavar Maloney is a lecturer in communication and a blogger. He has worked in the aviation industry for airlines including Caribbean Star and LIAT.