Four more medical professionals have graduated from university in Cuba among the "army of White Coats" and are set to return home soon.
Physicians Arianne Duncan, Sharmel Frederick and Joy Walters received their diplomas from the Faculty of Medical Sciences of Santiago de Cuba, in a moving ceremony at the Heredia Theater.
It marked the culmination of six years of study, which covered a mandatory language learning programme since all courses are conducted in Spanish.
The fourth medical professional, Roald Shallow took his diploma in clinical engineering from the same Faculty of Medical Sciences and looks forward to ensuring that some of the necessary sophisticated diagnostic equipment at the hospital in St. Vincent remains in optimum condition.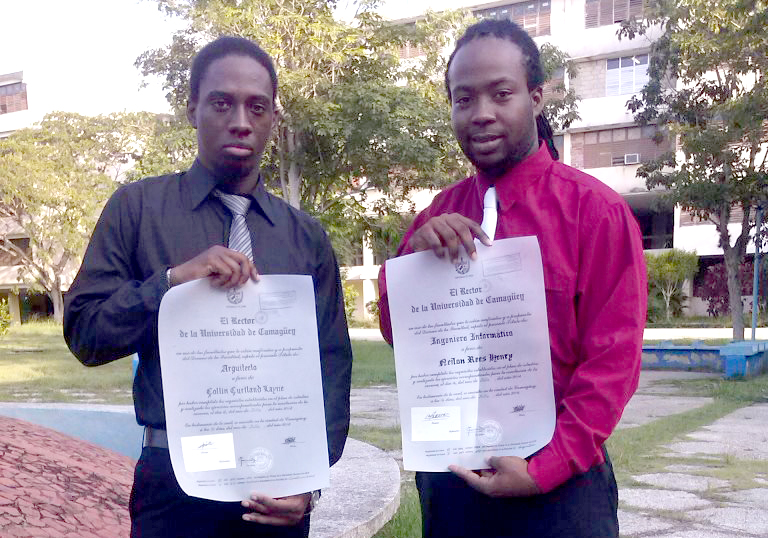 At the same time two other Vincentians, Neilon Henry and Colin Layne, received their degrees in informatics and architecture respectively from the University of Camaguey following their five year licentiate courses.
These newest graduates were part of graduation exercises being held throughout the 14 provinces of the Caribbean's largest island nation, which saw 24,342 young persons graduate in various aspects of medical sciences alone.
Of that amount, 3,569 were from 77 nations of the wider Caribbean, Latin America, the USA, Asia and Africa.
Thousands more graduated from humanities and engineering faculties nationwide.
Ambassador Dexter Rose flew to Santiago from Havana for the graduation exercises, which were first postponed and then rescheduled for the following week. He joined the parents of the four young Vincentians medicals graduates who travelled to Santiago de Cuba to witness the event.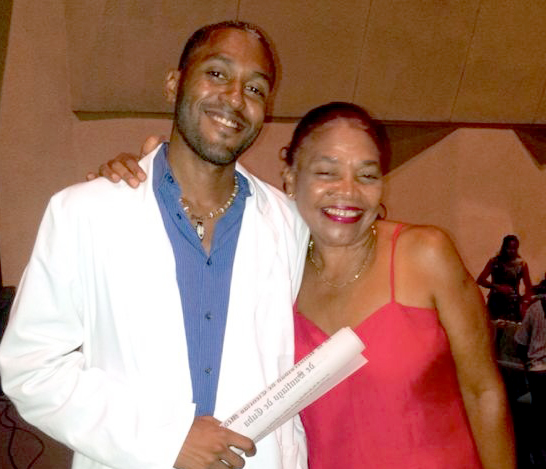 Since the first three Vincentians arrived in Cuban on scholarships provided by the Government and people of Cuba in 1980, well over 200 professionals in diverse fields such as journalism, phycology, sociology, economics, agronomy and veterinary medicine, architecture, civil and mechanical engineering, telecommunications, dentistry, optometry, medicine and medical engineering, sports and physical rehabilitation and accounting have returned to serve St. Vincent and the Grenadines.
Graduates from these programmes have moved on to distinguish themselves at all levels of public service at home and throughout the region.
Cuba, meanwhile, continues to offer university places both on scholarship and under a new "self financing programme" wherein persons can apply and pay their tuition and board for any chosen profession.
Cuba has offered five more medical scholarships for the next academic year while one student will arrive in Cuba to begin studies at the
Institute of Cinema and Film, which has already seen one Vincentian, Raisa Bruce-Lyle, graduate in documentary filmmaking.