By E. Glenford Prescott
Lime Radcliffe and Team Rivals will contest the final of the Digicel SVGCA Super40 at the Park Hill Playing Field from 10 a.m. today (Sunday).
Lime Radcliffe claimed their berth in the final after beating iShallz Byam Physical Therapy by 31 runs in a rain-affected match reduced to a 20 overs a side affair on Saturday.
SCORES: Lime Radcliffe 83 in 14 overs Ishallz Byam Physical Therapy 52 in 15.2 overs.
The final will see the presence of West Indies batsman, Kirk Edwards turning out for Team Rivals with Windwards speedster Nelon Pascal doing so for LIME Radcliffe.
The players went to the respective teams following the toss of a coin, which saw Team Rivals' Deighton Butler upon winning the toss, done by Edwards, having first choice and selecting the Barbadian. LIME Radcliffe's captain, Lindon James will see his bowling strengthened by Pascal who on his day clocks in excess of 90mph.
On Saturday, hindered by a wet pitch and soggy areas on the outfield, play did not get underway until 2:15 p.m., with umpires Ivan "Eddie "Williams and Colbert "Nuggie" McDonald, reducing the overs by half.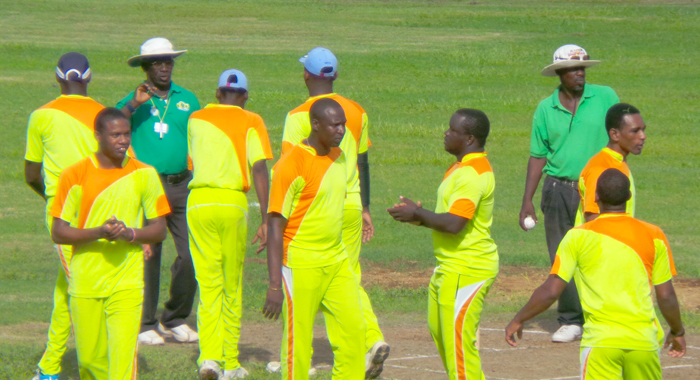 iShallz Byam Physical Therapy won the toss and inserted their opponents on a pitch bare of grass and still containing plenty of moisture.
The batsmen found life a nightmare with balls stopping, jumping off a good length and turning and bouncing considerably for the spinners.
The LIME Radcliffe opening pair of Vertbert King (4) and Romano Pierre (6) weathered the early storm and posted 17 for the first wicket before King skied medium pacer Kurtlan Lavia to mid-off. It was 20/2 when Pierre went in similar fashion off Romano Bibby, easily caught by Denis Byam. Lavia then removed the offstump of Drumo Toney (5) in spectacular fashion to make it 29/3 and did the same to Andrew Thomas (3) to make it 44/4. This sent LIME Radcliffe into serious decline in losing 3 wickets for 2 runs.
Rodney Lawrence (9) and captain Lindon James (1) then departed to see the total nosedived to 46/6, the former lofting Lavia (4/16) to deep square-leg and James flicking offspinner Courtney Joyette straight to midwicket. But it was to be the over of Joyette, which appeared to have lasting impact on the match in the end as he was struck for 3 consecutive sixes by Westsrick Strough (24) with 24 coming off the over in total.
That over apart, the fall of wicket continued with the final four going for 8 runs, including that of Wayne Harper, who was timed out after not being present at the ground.
Left-arm spinner Javon Samuel had 2/4.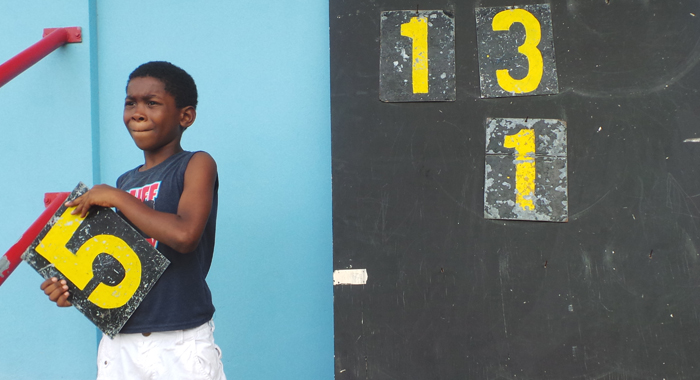 iShallz Byam Physical Therapy, seriously affected by the absence a few players including ace allrounder Darnley Grant because of the chikungunya virus, began cautiously with the big hitting Rawdon Bentick (3) and Lavia (23) getting them to 11 before Bentick was taken at slip off Dyke Cato.
It was all downhill after that as the inexperience iShallz Byam Physical Therapy team went into contortions and seizures before collapsing in a heap as they failed to come to terms with the bowler-biased pitch.
Only Lavia looked capable of creating any problems in his 50 minute stay at the crease, which saw him hitting the biggest six of the day and 1 four in the 33 balls he faced.
Cato 2/3, James 2/3, and Lawrence 2/8 exploited the conditions to the maximum and the frailty of the Ishallz Byam Physical Therapy to help their team overcome a few bump toes and bruised heels and possible ignominy.