Columbus Communications St. Vincent and the Grenadines Limited (CCSVG), in association with the St. Vincent Chamber of Industry and Commerce (CIC), recently hosted a luncheon at Beachcombers Hotel to officially announce their presence and mission to take over the information communication technology (ICT) business landscape.
CCSVG, with the support of the CIC, used the opportunity to showcase a specially built portfolio, inclusive of connectivity and IT solutions, coupled with voice, video and broadband services, as well as their newly integrated Cloud-based Solution, which will all be launched soon under the CCSVG business arm, Columbus Business Solutions (CBS).
Tony Regisford, executive director of the SVGCIC, in his welcoming remarks, said, "The Chamber of Industry and Commerce is pleased to work in collaboration with Columbus Communications on the very topical and important matter of ICT and its use to enhance and enable businesses. It is the business of the Chamber to ensure that the necessary ecosystems exist for the fostering of business growth and development. Columbus Communications is a vital part of such an ecosystem."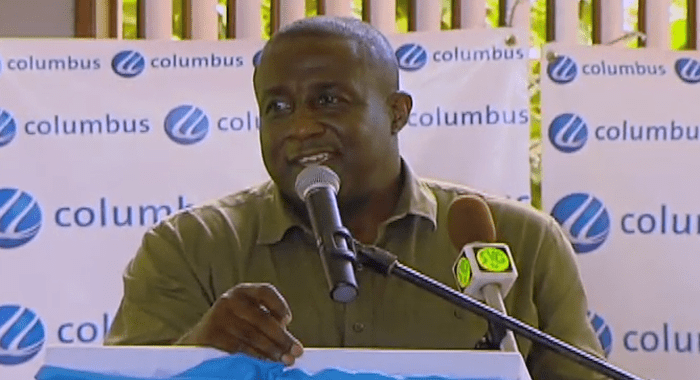 CBS will be backed by the region's largest and most robust fibre network, Columbus Networks. CBS is one of the few companies that is equipped to offer B2B technology in the region, outfitted to offer end-to-end solutions to any organization, the company said in a release.
At the luncheon, Columbus introduced its executive business sales team, led by sales manager Desron Bynoe, who have been for the past few months, working quietly with a number of clients ready to take on the challenges of the marketplace today.
In his keynote address, country manager CCSVG, Christopher Gordon noted that "Columbus stands committed and ready to support initiatives aimed at helping people to understand the potential of this new technology and the benefits to both their personal and business endeavors."