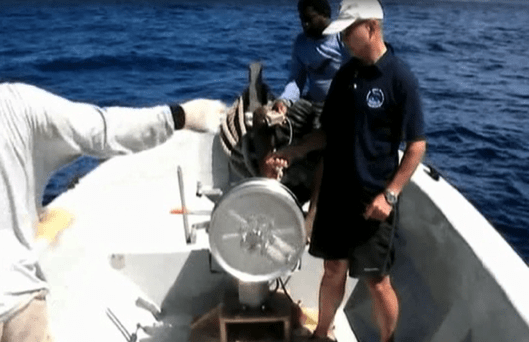 BELIZE CITY, Belize, Feb 19, CMC – The Caribbean Community (CARICOM) has acknowledged the contribution of Japan in promoting sustainable use and management of living marine resources in the region over the last 20 years.
"The fact that Japan has been willing and steadfast in contributing so generously to promote sustainable use of marine resources in the CARICOM countries, even in these challenging economic times, is in my opinion, a true reflection of the special bond of friendship and importance that Japan attaches to our relationship," said Milton Haughton, executive director of CARICOM's Caribbean Regional Fisheries Mechanism (CRFM).
Haughton said that over the last two decades Japan has emerged as the major contributor to the development of the fisheries sector at the bilateral level within the Caribbean.
"Japan has been providing vital and substantial support in upgrading and improving the artisanal fishing fleet; fishing ports and other shore-based infrastructure for storage, processing and marketing of fish; as well as provision of training in gear technology, processing and quality assurance, resource management and conservation of fisheries," he said.
The 20-year partnership between Japan and CARICOM culminated with a series of in-country seminars in six CARICOM countries, which discussed national level interventions supported by Japan, with presentations on the successes as well as the challenges.
At a regional seminar in Trinidad and Tobago, regional fisheries officials and stakeholders reviewed the partnership agreement that covered areas including trade and investment, education and human resource development, disaster risk reduction, environment and climate change, integration in the global economy, and fisheries and agriculture.
Japan's ambassador in Trinidad and Tobago, Yoshimasa Tezuka reiterated his country's commitment to the sustainable development of the fisheries sector in the Caribbean.
"The Caribbean and Japan share many similarities, from islands being surrounded by water to being vulnerable to hurricanes. Both Japan and the Caribbean can learn and share best practices and exchange expertise, toward making our countries socio-economic and environmentally resilient," he said.
He said that the 20 years of CARICOM-Japan Friendship Year 2014 is "a momentous time for both Caribbean and Japan to harness deeper relations".