A multi-generational family in Cashville, Layou is praising the quick response of their fellow townsmen in curbing the damage to their home after a fire broke out there on Saturday.
Hyacinth Samuel-Cunningham, owner of the house damaged by the fire, told I-Witness News that the blaze destroyed the contents of a bedroom on the ground floor of the house.
Samuel-Cunningham told I-Witness News on Monday that she, two of her daughters, and one of her granddaughters were at home when the fire broke out.
She said she was washing at the sink, her two daughters were upstairs, and her granddaughter was in the ground floor in a bedroom near to the one where the fire broke out.
"I saw her (granddaughter) jump through one of the windows, which is in the other bedroom and call for help, saying a puff of smoke burst through the other bedroom."
The smoke came through an electrical outlet in the adjacent bedroom.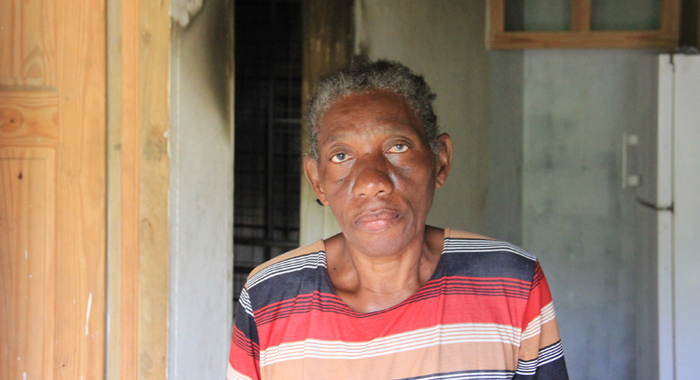 Samuel-Cunningham's daughters were alerted and came from upstairs and sounded the alarm.
Residents of the Central Leeward town put out the fire by the time a fire truck arrived from Kingstown.
Police at the Layou Police Station also responded, Samuel-Cunningham told I-Witness News.
Samuel-Cunningham said that everything that was in the bedroom was destroyed, including clothes, a bunk bed, suitcases, a dressing table and its content, a stereo set, and a television.
"I must say the entire bedroom burn out," she said, but told I-Witness News she was not sure what was the cause of the fire.
"I have to say thank God for those who come and assist us, because I had a stroke; I can't do anything. So, I just sorry that my grandchildren and my daughter they had to lose everything," she told I-Witness News.
She said that police have advised them not to use the ground floor of the house, because of the fumes after the fire.
"So they all have to get back in the old time way and we all have to make ourselves comfortable. I have to say I am the mother fowl and I get all my chicken back under my wing," Samuel-Cunningham told I-Witness News.