Netball lovers were treated to two exciting games after the more satisfactory rather than spectacular formalities that kicked off the 2015 Lime National Netball Tournament on Sunday.
The opening day saw Green Hill Sports Club going under to Prime Consulting 3J's, while Windward Allstars edged out Leeward Stars 52-51 in the featured match at Kingstown Netball Centre (KNC).
Some 17 of the 28 teams that registered for the competition took part in the late-commencing parade from the area of the Victoria Park, accompanied by music by the Royal SVG Police Force Band.
The large crowd that gathered at KNC saw a variety of well-tailored uniforms worn by the classy and distinguished ladies.
When the judges — lawyer, dramatist and playwright Cecil "Blazer" Williams and former beauty contestant Angenella Young gave their verdict, it was Dutch Lady Clinchers which was adjudged the Best Uniformed Team.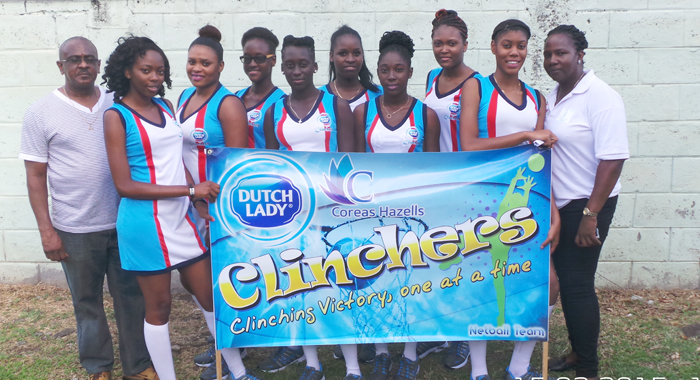 They also took the second place in the best banner category, which went to Eveready Future Stars.
Prior to the inspection of the teams, there were addresses from President of the SVG Netball Association (SVGNA), Dellarice Duncan, who disclosed areas of the Association's Strategic Development Plan.
"We clearly have work to do if we are to keep the sport of netball alive here in St. Vincent and the Grenadines and we are embarking on first of all trying to improve in the area of umpiring, which has shown a steady decline over the years," she pointed out.
"We have got to look at ways to get our national team into regular competition so that we can return to the rankings of the International Federation of Netball Associations."
Duncan said that getting persons to play the game is going to one of the Association's major objectives as, based on the decline in teams, it is a cause for concern.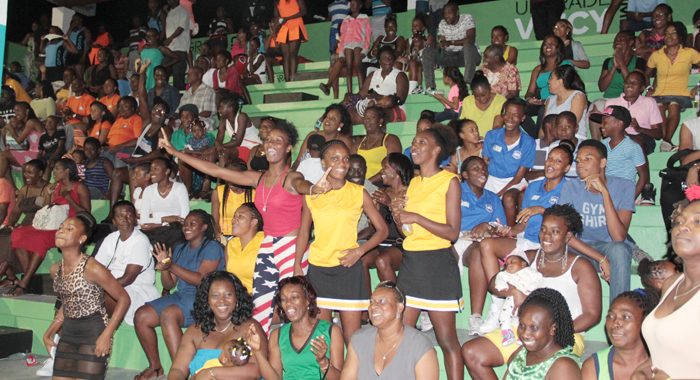 In the past, there were as many as 50 teams taking part in the national tournament, but this has seen a steady fall off.
The list this year sees five teams in division One, nine in division wo, eight in division Three and six in division Four.
Duncan also identified and recognised the work done in the past to promote and build the sport by stalwarts such as the late Joyce Frank, Marlene Arthur and Hermina Cambridge, as well as former secretary Sonia Lewis and former long-serving president, Gloria Ballantyne.
Ballantyne was conspicuously absent from the opening — her first non-attendance in many years. A family member, when asked, said the former president had decided to skip this year's event, citing "being a bit tired" as her reason for not being part of the netball fraternity this year.