Audrey Gittens-Gilkes, who was recently represented the ruling Unity Labour Party at a meeting with the Supervisor of Election while she was a permanent secretary, has retired from the public service, a call to her office has revealed.
The main opposition New Democratic Party, which also attended the meeting, condemned Gittens-Gilkes' actions as offending the Public Service rules.
"That matter, we are going to deal with. We cannot continue to have those kinds of things in St. Vincent and the Grenadines," Eustace said in June but did not identify Gittens-Gilkes by name.
"That is part of the reason for our underdevelopment we have right now, where people are just getting favours, whether they can work or not. That got to change! Has to change!" the Opposition Leader said.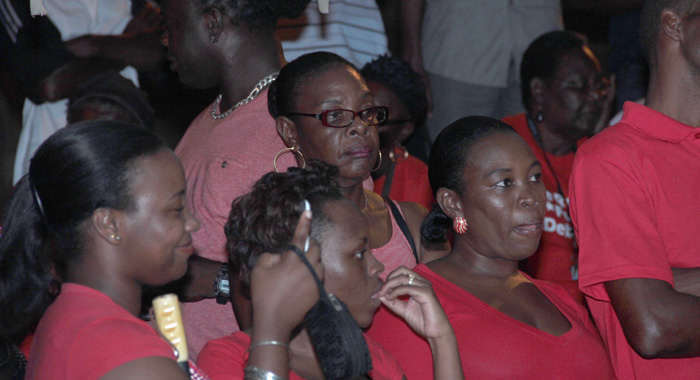 Prime Minister Ralph Gonsalves, who is also leader of the ULP, later said that Gittens-Gilkes should not have attended the meeting on behalf of the ULP, which took place while she was Permanent Secretary in the Ministry of Housing.
Earlier this year, Gittens-Gilkes, who is deputy chair of the ULP, also spoke at the ULP's Women's Arm convention this year, which was also addressed by Gonsalves.
She also chaired a ceremony in which the Ministry of Housing handed out state lands in Sandy Bay recently, which at least two media houses said resembled a ULP event rather than a state function.
Gittens-Gilkes became Permanent Secretary in the Ministry of Housing, Informal Human Settlement, Physical Planning, Lands and Survey in February.
She has retired from the Public Service at the end of a career that also saw her serving as Chief Nursing Officer from April 2006 to September 2013, according to her account on LinkeIn, a professional networking website.
She also served as chair of the General Nursing Council from May 2006 to January 2014.
Gittens-Gilkes obtained a Doctor of Nursing Practice in March 2013 from Duke University