Two persons died Friday morning in Ratho Mill when two vehicles collided in the East St. George community, police have said.
Police are yet to release the names of the dead, but initial reports are that they are a man and a woman who were travelling in a blue SUV, P7135.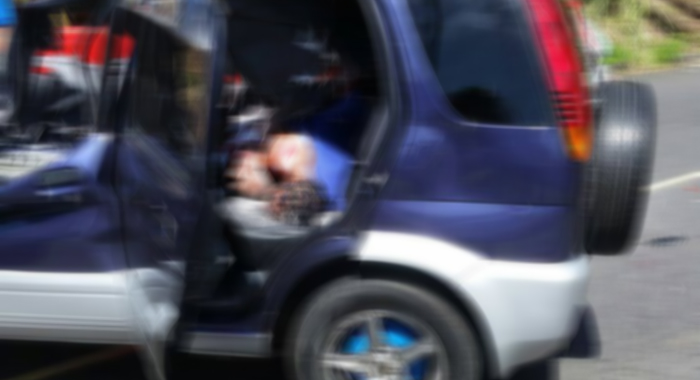 The bodies of the dead were lying in the back seat of the vehicle, the front of which was damaged extensively.
The other vehicle was a red minivan, H1131.
The accident occurred at an area in Ratho Mill where the metal cover of a manhole is said to have resulted in many vehicles going off the road and other accidents.
However, police are yet to comment on the circumstances surrounding the accident and it is not clear if the metal cover was a contributing factor.