Prime Minister Ralph Gonsalves' call at the swearing in of the new Cabinet on Monday for "one love" to replace "Labour love" did not stand for very long.
"Labour Love" was a campaign slogan for Gonsalves' Unity Labour Party (ULP) during the campaign for last Wednesday's general election, which the ULP won for a fourth consecutive term in office.
Speaking at the swearing-in of the Cabinet in Kingstown on Monday, where a number of persons turned up in their ULP campaign t-shirts, Gonsalves said:
"I know that we have our Labour love t-shirts. But after the elections we have to think because since the country belongs to all of us, Labour Love necessarily must metamorphose, must evolve into one love. And any time anyone comes to you with anything, say one love. And I mean that sincerely."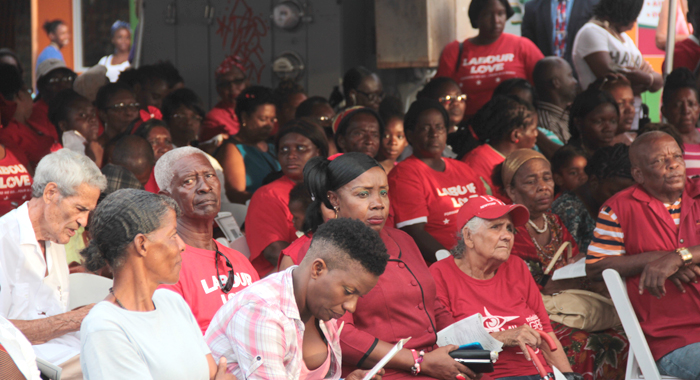 But, shortly after Gonsalves' call, which came at the end of his speech, soca artiste Luta, who the MC said would come to sing some Christmas songs, went back into campaign mode, singing mainly ULP campaign songs.
Luta's performance included free styling to the music of "Geh Rid Ah Them", a popular song from the main opposition New Democratic Party's (NDP) campaign.
Even before Luta, whose real name is Rondy Mc Intosh, came on stage, the DJ played a ULP campaign song endorsing the ULP East Kingstown Candidate, Sen. Luke Browne, who failed to unseat New Democratic Party leader Arnhim Eustace in the poll.
The artiste's choice of songs at the event left some persons wondering out loud if he had not heard the Prime Minister's admonition or if the nation's leader's was just being politically correct in his utterances.