The pastor, his wife and daughter who are seen in an April 9 video in which a hot liquid is poured on a man, have each pleaded not guilty to a charge of unlawfully and maliciously inflicting grievous bodily harm on the man, Cuthbert Victory of Caruth Village, Mesopotamia.
https://youtu.be/XsfhYn8wTYQ
Pastor Nigel Morgan, his wife Althia, an office worker, and their daughter, Krystal, who is in her early 20s, were each granted EC$5,000 bail when they appeared before Chief Magistrate, Rechanne Browne-Matthias at the Serious Offences Court in Kingstown.
A trial has been set for April 29 at the Mesopotamia Magistrate's Court in Marriaqua, the interior community where the incident took place on April 9 in a drain along the public road outside the Morgan's Hopewell home.
"I hope you all make enough money — you hear?" Mr. Morgan, a former teacher who now works at the Ministry of Culture, commented to media workers taking pictures and video, as he left the court building, holding on to an elderly woman Friday morning.
"I hope you all give an offering to all the churches," he added, as his wife gestured to him, apparently to stop commenting.
"Give ten per cent to the churches," said the pastor who conducts a children's ministry on the ground floor of his house.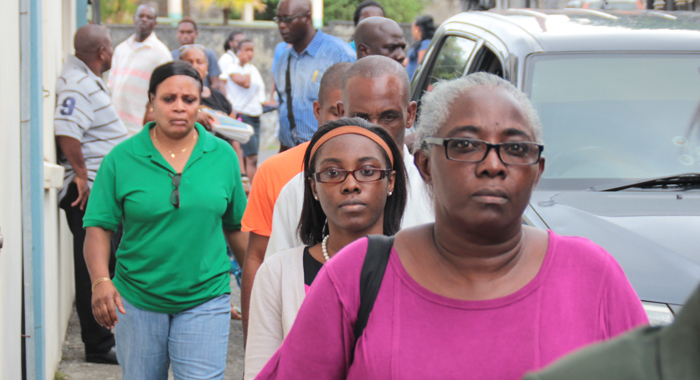 In the video, which began circulating on social media a few days after the April 9 incident, Mr. and Mrs. Morgan are seen holding Victory and their daughter is also seen pouring a liquid from an electric kettle onto the man.
Victory, who suffered first-degree burns to his back, shoulder, face and chest, said that doctors said he was doused with hot water mixed with oil.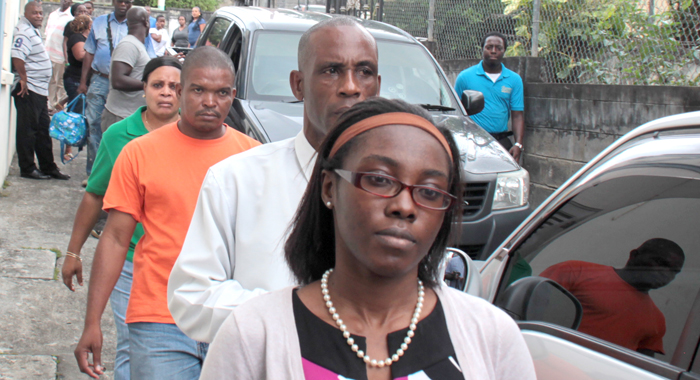 Mr. Morgan told iWitness News on April 13 that he was engaged in "spiritual warfare" and his wife said the video does not reflect what happened, and accused Victory of having slapped her.
Meanwhile, lawyer for the accused, Kay Bacchus-Browne, told iWitness News on Friday that her clients have a good defense.
"It is not like what you see going around on social media where it is being said that the three of them joined together. It is not like that at all," Bacchus-Browne said.
Victory, a mason, has told iWitness News that he wants to be compensated for the burns he suffered and the loss of income.