Ames wanted PM to deport project manager
Lawyer told Ames PM would "probably protect his cousin Julian" by protecting project manager
Lawyer said Ames lied to PM Gonsalves
Ames wanted PM to take away lands from Rastas and Punnetts  and sell him
In 2008, Vincentian lawyer Samuel Commissiong urged Britain-born investor, Dave Ames of Buccament Bay Resort fame not to take then project manager, Ken Picknell, to court, warning, "… when litigation starts, all issues will be in the open in SVG and the Caribbean at large…"
"What Ralph would do is not certain. He'd probably protect his cousin Julian by protecting Ken," Commissiong said in an email to Ames.
He was referring to Prime Minister of St. Vincent and the Grenadines (SVG) Ralph Gonsalves and his cousin, Minister of Physical Planning, Sen. Julian Francis.
The lawyer went on to speak about Prime Minister Gonsalves "protecting himself and SVG's name" — but it is not clear from or against whom or what.
Commissiong's warning came in a Nov. 17, 2008 email to Ames written in response to one sent by Ames, managing director of Harlequin Property SVG, owners of Buccament Bay Resort.
Buccament Bay Resort, the first luxury resort on St. Vincent Island, was expected to be worth US$250 million when completed.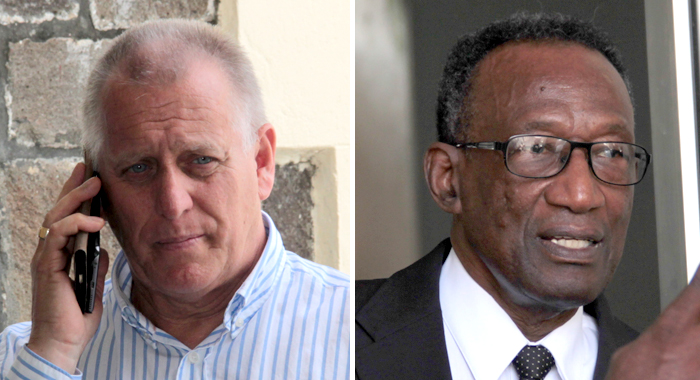 However, the project remains incomplete, has been plagued by problems since its soft-opening of one phase in 2010.
In the email, Commissiong warned about the impact that suing Picknell would have on Harlequin, telling Ames,  "think carefully about your next move".
The information was revealed last week as the High Court of England & Wales met in SVG for one week to hear evidence in Harlequin's US$70 million claim for professional negligence against its former accountants and auditors Wilkins Kennedy — a firm.
Justin Fenwick, QC, counsel for the defendant, who was hearing evidence from Commissiong at the time, further revealed that Ames had written to Commissiong asking him to ask Gonsalves to deport Picknell.
From July 2006 to August 2007, Picknell was project manager at Ridgeview Construction, the firm initially contracted to build the resort.
"Can you explain why Mr. Ames is suggesting to you that you should ask the Prime Minister to deport Mr. Picknell, the previous contractor under Harlequin property?" Fenwick asked Commissiong.
"It's not something the Prime Minister would do unless Mr. Picknell had done something really wrong," responded Commissiong, who was and remains lawyer and company secretary for both Harlequin Property SVG, and its flagship Buccament Bay Resort Ltd.
Commissiong went on to tell the court that Picknell "was a troublesome man" but he doesn't think the Prime Minister would have granted Ames' request.
Among the things that Ames asked his lawyer to do, was to request that Gonsalves acquire private lands then sell those same lands to Ames.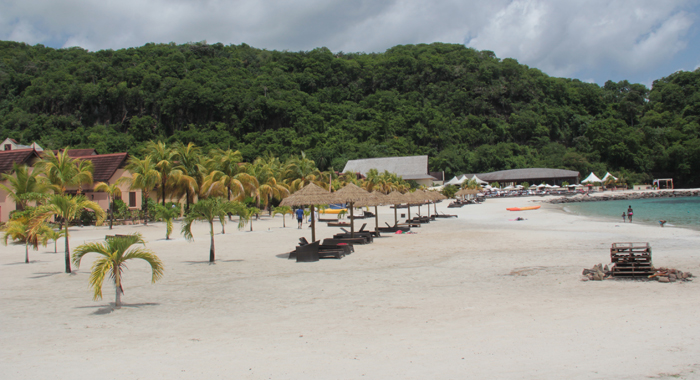 There were two sets of lands in question: some five acres owned by Bernard Punnett and his sister Bernadette Punnett-Jones on the east of the resort, and a portion to the north that some Rastafarian farmers had refused to sell.
If the Punnett's lands were to be sold, Ames would have had to agree to pay 10 per cent of the cost upfront, as Punnett-Jones demanded — something that Ames was not prepared to do.
"And therefore, there was no deal. You agree?" Fenwick told Commissiong, who said that was the case.
In an email to Ames in March 2009, Commissiong said that Mr. Punnett was "getting increasingly difficult to deal with and only seemed willing to sell when he needs money".
Ames had told Commissiong one month earlier that the contract for the Punnett's land was being signed in April and "there is no reason why you can't start work on the land.
"Sam, if he keeps messing around, do not pay him or exchange contracts…" Ames told his lawyer — the court heard.
"You knew, of course, that wasn't true. There had been no contracts signed nor had the land been paid for?" Fenwick said.
Commissiong said Punnett-Jones would not have agreed to sell on the terms Ames was offering.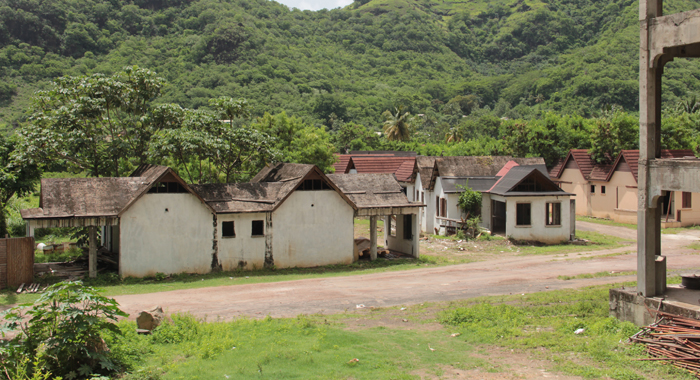 The court also heard that a contract had been drafted and Mr. Punnett had signed but his sister had refused to.
Commissiong asked Ames to tell Punnett that he (Ames) intended to revise the contract for the payment, but admitted to the court that he did not know if this was in fact true.
Ames wrote in response: "Please, can you arrange for us to have a meeting with the Prime Minister? I have two options. 1. Bernadette and Bernard sign the contract they have agreed. 2. The government arrange to sell me the land."
Ames further said that if the Punnetts did not agree within seven days, he would have cancelled the agreement with them and when the government had taken charge of the lands, he will buy it only from the government.
"No further money will be forthcoming to SVG until your country deals in a proper manner," Fenwick quoted Ames as saying, adding, of Ames, "He then carries on about cancelling all sorts of other agreements."
Commissiong told Ames in a later communication that it would be unconstitutional for the government to acquire the land for a public purpose then sell it to an entrepreneur. He told the court that this was and still is his professional opinion.
The court has established repeatedly that three apartment blocks at the resort were being constructed on lands owned by the Punnetts.
The court heard that Ames later wrote the Prime Minister about the lands owned by the Rastas, and copied the communication to Commissiong.
Ames said that if the Rasta land issue were not resolved by Christmas 2009, it would have delayed the opening of the resort from December 2009 to July 2010.
"'I am writing to say that if the Rasta land issue is not resolved by Christmas, it will delay the opening to July 2010.' In other words, if somebody can't make the Rastas sell me the land or the government doesn't buy it and sell it to me, he was saying if it wasn't resolved by Christmas, no opening in July. Did you believe that to be true or not?" Fenwick said.
Commissiong told the court that he didn't believe that information to be true when he received it.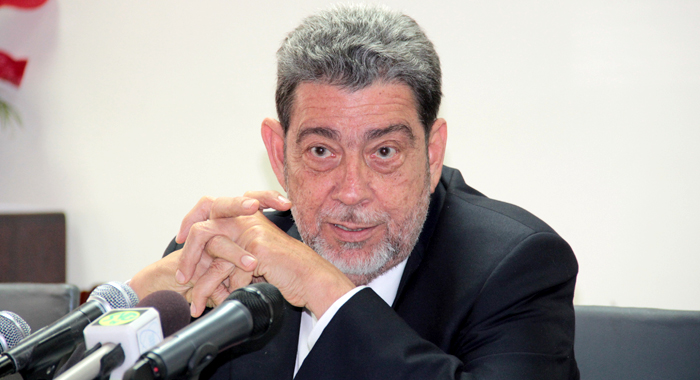 "So you believe that your client was lying to the Prime Minister. Is that what you are telling me?" Fenwick said.
Commissiong responded: "You may call it lying. I am pretty sure that the Prime Minister would not have allowed it. The Prime Minister would have seen through the man — marking time, become a citizen and then avoid paying the alien land holding license."
The lawyer, however, told the court that he knew that Ames, who later became a Vincentian national, could not have avoided paying the alien land holding taxes because the negotiations were complete before Ames became a Vincentian.
But Commissiong, in 2008, signed a document saying that all lands on which the resort was being built were paid for or agreements had been reached for their acquisition by his company.
Pressed about whether this was true when he signed the document, Commissiong said he was not involved in drafting the document and went on to speak about "intention" and attempted to qualify what was said in the document.
But the judge, Mr. Justice Colson, pointed out that the document does not speak to intention or qualification, but clearly said that the land had been paid for or agreement for payments had been reached.
"That's plainly wrong on the evidence we have here over the last day," he told the court on Wednesday, a full day after Commissiong began giving evidence.
"I want to know how on earth you were saying that when it was untrue. Even I know that was untrue and I don't know anything about the case," Justice Colson further pointed out, adding that if he was thinking of buying a property at the resort, he would have thought that everything was in order.
"People lost lots of money in buying property they don't own," he said.
Commissiong told the court that "the question of opening at Christmas (2009) would have been problematic…
"Contractors were stealing, money was becoming short…" Commissiong said.
He said that by July 2009, they knew that the December opening was improbable because of stealing and shortage of cash.
Harlequin is the subject of an investigating in the United Kingdom and several persons in SVG have also filed lawsuits against the company.
Arrest warrant issued for Ames; lawyer charged with tax evasion