The eviction notice that manager and owner of Cobblestone Inn, Ann Joshua received last Tuesday may not have come as a total surprise after a conversation she had with an official of National Properties Ltd., the state-owned firm responsible for the management of the building in which the boutique hotel in Kingstown is located.
Joshua — a first cousin of Prime Minister Ralph Gonsalves — made very few comments to iWitness News on the development when we contacted her last week.
She confirmed that she had received a July 12, 2016 letter from NPL, giving her until Sept. 30, 2016 to vacate the building that she has been renting for the past 30 years.
Joshua also told iWitness News that she is current with her rent, and that she is not commenting further on the development.
A copy of the letter circulated on the Internet shows that Grahame Bollers, lawyer for NPL, gave no reason why his client was evicting Joshua.
But a source with knowledge of Joshua's interaction with NPL, who spoke to iWitness News on condition of anonymity, said that an NPL official told Joshua recently that she has been disrespectful of the Unity Labour Party (ULP) administration.
"You have treated us with contempt," the NPL official told Joshua, the source told iWitness News.
The NPL official, however, declined to explain in what way she was contemptuous of the government, telling Joshua only that the building will be put up for lease.
The source noted that Joshua has been a longstanding and open supporter of the opposition New Democratic Party (NDP), under whose administration she began renting the building in 1986.
However, the source said, she does not campaign for the party.
The source told iWitness News that public comments made by ULP officials recently suggested that Joshua is being punished for what the ULP administration see — "erroneously so" — as Joshua's role in certain political developments in St. Vincent and the Grenadines.
They say there is a suggestion that she has been housing at the hotel a U.S.-based, NDP activist who has been in SVG for the last half year.
But iWitness News has been able to independently verify that the activist has been living at a private house in SVG since arriving in the country sometime late last year.
The source, however, admitted that a consultant hired by the NDP during the campaign for the December 2015 elections stayed at the hotel, but maintained that the NDP paid for the consultant's expenses.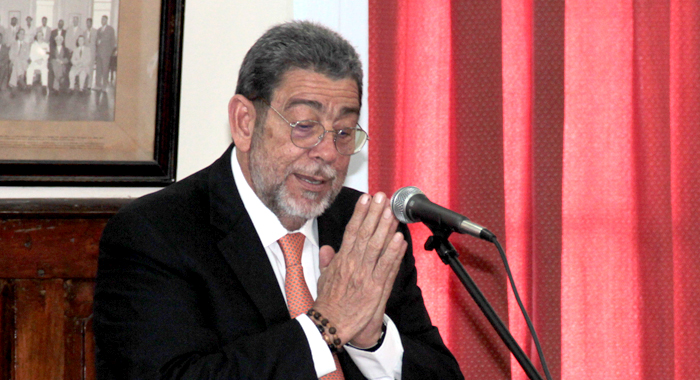 Meanwhile, Gonsalves, who has ministerial responsibilities for NPL, spoke on Joshua's eviction on radio on Sunday, saying he was doing so "with reluctance".
The letter to Joshua has resulted in much public discussion, but Gonsalves said the development "ought reasonably to have been" between a landlord and a tenant.
"But Ann has chosen to put the matter in the public domain…" he said, adding that he has read and heard all sorts of comments and would, therefore, like to give the "factual background".
The Prime Minister noted Joshua is his first cousin — the daughter of his father's "favourite sister". He said his father told him things about his aunt that make him have affection for her children, "whether or not they support me.
"And let me say this, Ann Joshua has always supported the New Democratic Party and I have maintained good relations with her," Gonsalves said.
He said he wants someone to pose to themselves this question: "How is it that somebody could be having the rental for a Government property for 30 years."
Gonsalves said that when Joshua first began renting the property, there was no tendering process and when the ULP came to office in March 2001, she was simply kept there.
"The relationship went on," he said.
Gonsalves said his Government has decided "in the interest of transparency and for proper development of that property and other Government properties that we should have an open tendering process, but first you have to bring this relationship legally to an end and a public tendering process will commence and Ann herself can apply too and bid for the property, like any other Vincentian."
The government does not have anyone in mind that it wants to rent the property to, he said.
Gonsalves said that he would have thought that the criticism that "would have been levelled and has in fact been levelled is that he is allowing his cousin to be in a Government property for so long and no one else is getting a chance, via an open tendering process…
"It is amazing that she has chosen to make this thing a political issue. It is sad, frankly," said Gonsalves, citing as evidence of his claim, the fact that a photo of the letter the NPL sent to Joshua was published on a news website, which he suggested could have only gotten it from her.
iWitness News published a copy of the letter, which we copied from social media.
Gonsalves said that in 2002, NPL replaced the other state entity that owned Cobblestone Inn.
NPL carried out major renovation and expansion works, including suites put in to the extent of 2,600 feet of floor space.
After the expansion, NPL secured a valuation of the property, which revealed that before 2005, the market rental should have been $33,466.75 a month, Gonsalves said.
A lease agreement was put in place from March 1, 2005 to Feb. 28, 2010. According to that agreement, from March 1, 2005 to July 31, 2006, the rent was EC$18,000 a month, increasing annually to EC$19,000, EC$20,000, EC$21,000 and EC$21,000 in 2010.
Gonsalves said there has been no lease since 2010.
"We have just had the month-to-month arrangement."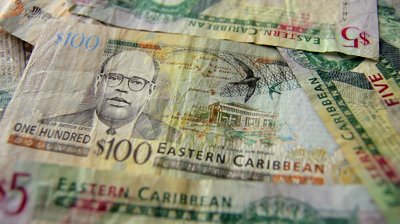 In 2009 Joshua wrote to him saying she would like a reduction on the rent, even for a period of time, Gonsalves told listeners.
Gonsalves, who is also Minister of Finance, said he would not direct a reduction so he called the Director General of Finance and Planning, Maurice Edwards, and asked him to look at the matter and advise.
Joshua's request came at a time when Gonsalves' government gave rebates on electricity to tourism plants.
He said that the Director General of Finance and Planning said that although the rental was not unreasonable from a market standpoint, in light of the global economic situation, and Joshua's request, he would recommend a 10 to 15 per cent reduction.
NPL reduced the monthly rent by 10 per cent for one year, moving it from EC$21,000 to EC$18,900 per month, Gonsalves said.
"In other words, I am supposed to be this beast they are talking about."
But from March 1, 2011, the rent was increase to EC$24,150 a month, the rate that Joshua currently pays.
Gonsalves said Joshua has spoken to him and NPL about further reduction of the rent and, as a result, the NPL has asked her to provide them with audited statements.
"She refused. I am told that they even asked her for her management accounts. She has refused," he said, adding, "Because if you say you are not making any money, then show the people; show your landlord. They may give you some consideration in the way in which I had asked them to give consideration at an earlier period in 2009.
"I spoke to Ann myself, she said, no, what they want her accounts for, she is not giving them. Not their business," Gonsalves said.
He said that Joshua was being late on her rent during periods of her tenancy.
From June to August 2012, the arrears on Joshua's account was EC$72,450, therefore, on Nov. 27, 2012, the manager of NPL wrote to her about this.
A similar letter was sent on Aug. 1, 2013, said Gonsalves, whose Government failed to pay over to the National Insurance Services, social security deduction it deducted from its employees amidst declining revenue after the December 2013 floods.
On June 1, 2016, the NPL also wrote Joshua a similar letter about arrears, said Gonsalves, adding that by the time the eviction notice was given last Tuesday, the rental arrears was EC$48,300.
He said that the day after Joshua got the letter, the arrears was EC$24,150.
But the source who spoke to iWitness News categorically denied that Joshua was in arrears, saying that the only outstanding payment was the rent for July, which become due later this month.
Gonsalves said that "rather than seeking to politicise this issue" … the first thing he would have done were he Joshua was to call the manager of the NPL and tell them that two and a half months to quit the building is not enough.
Gonsalves said he would have suggested an extension to Dec. 31, in light of bookings that might have been made.
"What is wrong about that? I would expect that that would be the normal reaction of a tenant if she is interested in the matter as a business as distinct from making it a political issue," Gonsalves said, adding that he should not have been getting involved in the matter.
He, however, did not say whether the NPL took these things into consideration when they instructed their lawyers to write to Joshua.
Gonsalves said the Government is seeking to make more transparent the processes under which it rents state properties and to get other persons to get an opportunity to put in bids.
"Ann Joshua is not being denied an opportunity. Certainly, I can talk from the position of being the sole nominal shareholder of National Properties by being the prime minister because it is a wholly owned stated company," he said.