Some segments of the perimeter fence at the Argyle International Airport have begun to rust, months after they were erected and even before the long-delayed airport begins operating.
Rudy Matthias, chair and chief executive of the International Airport Development Company (IADC), the state-owned firm charged with constructing the EC$729 million project, told iWitness News on Thursday that he is aware of the situation.
The fence has begun to rust, about four months after some segments were erected.
Asked why a fence that was erected so recently would begin to rust, Matthias told iWitness News:
"Why would it be rusting? I can't explain that."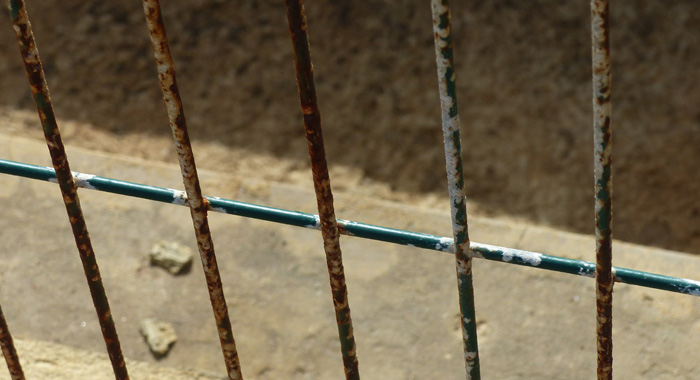 He, however, said that the IADC is "aware that some sections of the fence are rusting, or, at least appear to be rusting.
"There is a build up on them which we are trying to understand the nature of the build up and why it is affecting the fence. The obvious reason is, of course, proximity to the sea. But I am not a chemical engineer, so I can't explain why the fence is rusting."
Asked what would be done to correct the situation, Matthias told iWitness News, "We will try to fix it."
Some persons have speculated that the type of fence bought for the airport was not the most appropriate as it is located to the sea, and the air has a high salt content, causing certain types of metals to rust or corrode.
The airport has missed construction deadline annually since 2011, the most recently being June 2016.
Prime Minister Ralph Gonsalves ahs said that he has been advised to stop giving projected completion dates.