At least three insurance companies in St. Vincent and the Grenadines say they will stop insuring minibuses if the firms continue to be faced with the large bill resulting from personal injuries and property damage as a result of accidents.
President of the National OmniBus Association (NOBA), Anthony "Code Red" Bacchus told a press conference in Kingstown on Monday that in light of this development, the association will hold workshops next week to address reckless driving.
Bacchus said that the workshops next Tuesday and Wednesday will target minibus drivers and conductors as well as owners.
The free workshops, which will include lunch, will run from 9 a.m. to 3 p.m., daily, at Haddon Hotel and will focus on road safety, first aid, customer service, hygiene, and the role of conductors on minibuses.
"We are giving these workshops because the insurance companies are refusing to insure vans," Bacchus said, adding that the idea came out of a meeting NOBA had with Metrocint, Beacon, and Sentry insurance companies and head of the Traffic Branch, Superintendent of Police, Kenneth John.
"Due to the recklessness and so forth, they are refusing to insure vans. For example, when your insurance expires and you go to them to insure, do not be surprised that they refuse to insure you. You have to go somewhere else where it is very costly, or your insurance might go up higher and higher. So we are trying to give some confidence back to these insurance companies by giving the workshops," Bacchus said.
He, therefore, urged all minibus drivers, owners, and conductors to attend the workshops.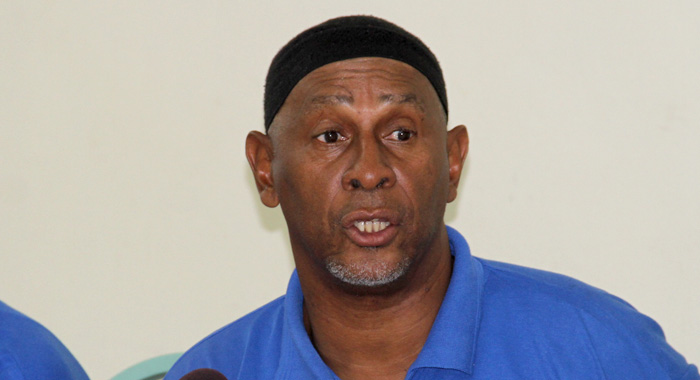 Bacchus noted that recklessness could result in the loss of life, adding that if NOBA is being blamed, the organisation would have to work with the Traffic Department to address the situation.
"We cannot be speaking about driving safe and saving lives and seeing these things happening and not doing anything, especially when the blame is coming back on NOBA."
He said NOBA has reached out to a lot of these reckless drivers, but they do not attend NOBA meetings.
"Maybe they just don't care. So, the next step is trying to change the situation another way before somebody loses their life," he said.
"The insurance companies are complaining, the public is looking at all the van drivers, the minibus association is getting all the blame, it's about time these things stop."
Bacchus noted that insurance companies have to take up the bill when people are injured by minivans.
"They are complaining that too much reckless driving and they are spending too much money. So, they would rather not insure a bus that is driving recklessly and getting into a lot of accidents."
While there are some 1,300 minivans on the roads in St. Vincent and the Grenadines, NOBA only has 125 members.
Bacchus maintained that NOBA members abide by its code of conduct.
"We are not just going to give up. We are going to try to help."
Bacchus also lamented that it is very easy for someone to begin operating a minibus, adding that anyone with the money to buy a minibus can do so.
"They are not even looking to register with NOBA, becoming members to follow a code of conduct. They don't care about that. This is what's causing the problems these days because the government makes it so easy for anybody. Even the age: one week you are a conductor the next week you are minibus driver, responsible for 18 passengers with no kind of experience of driving a minibus," Bacchus said.
"It's a difference when you are driving a vehicle empty and when you are driving a vehicle with a full load. They have no experience and they are still speeding up and down — these young drivers — music blasting. It is creating a problem a serious problem. We don't want another incident like the Rock Gutter here in Kingstown."
He was referring to the Jan 12, 2015 incident in which seven students died after a minivan careened down a hill and plunged into the sea, apparently after its brake failed.