There will be no Best New Song Competition when Vincy Mas 2017 is officially launched on May 6.
The Carnival Development Corporation's (CDC) show's coordinator, Anthony Dennie, said the CDC is shelving the show because it has achieved its objective.
The competition was introduced several years ago as a way of getting artistes to release their songs early.
"The CDC has come to the conclusion that we have achieved that goal in having our artistes come out early with their songs," Dennie told a press conference this week.
He said the launch, which will take place at Victoria Park, will be "the big kaboom".
It will come at the end of a day that will see whistle stops on both sides of the country into Kingstown.
Also during the day, the finalist in this year's Junior Calypso and Soca Monarch competitions will have the chance to perform on the FLOW Promenade in Kingstown from 10 a.m.
The launch will see the first official public appearance of the Miss SVG 2017 contestants.
Vincy Mas 2017 will make the 40th year since the festival was changed from the pre-Lenten to the summer period.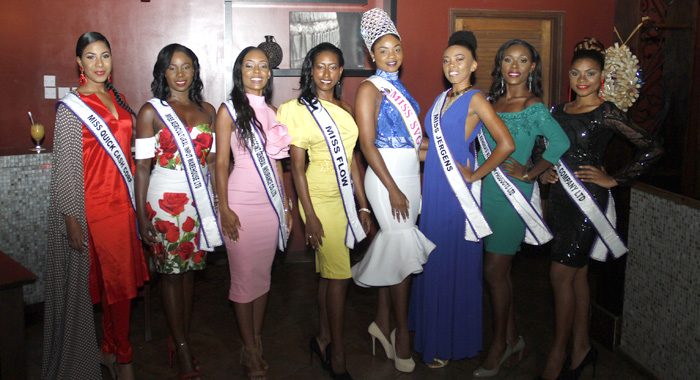 And Dennie urged persons to dig into their closets and pull out Vincy Mas t-shirts from previous years, saying that people who wear these t-shirts to the launch will qualify for a 50 per cent discount on the EC$10 entry fee.
At the same press conference, chair of the CDC, Ricardo Adams gave more details on the Ragga and Power Soca Monarch semi-finals, a new show that will be introduced this year.
The show, which will be dubbed "Boarding Pass", will take place at the decommissioned E.T. Joshua Airport site.
It will take the form of a cooler fete.
Judges will evaluate recordings of artistes' songs to determine who would advance to the semi-finals.
During the semi-finals, the younger artistes will have a change to elbow out some of the veterans who might have a better CD recording, Adams told the media.
On the calypso scene, the Calypso tents have indicated that they will take their shows to the people.
Adams said the association has been working hard to ensure that the tents are ready, adding that with this approach, he is hopeful that more persons will turn out to the park for the calypso competitions.
Adams also hyped the Evo 4.0 show, which will take the Miss Carival slot, the beauty pageant having been shelved this year for review.
He said Evo 4.0 will encapsulate the best of Vincy Mas over the past 40 years.
"It is, in effect, what you would want to have for your 40th birthday but with live band, mas, etc.," Adams said.