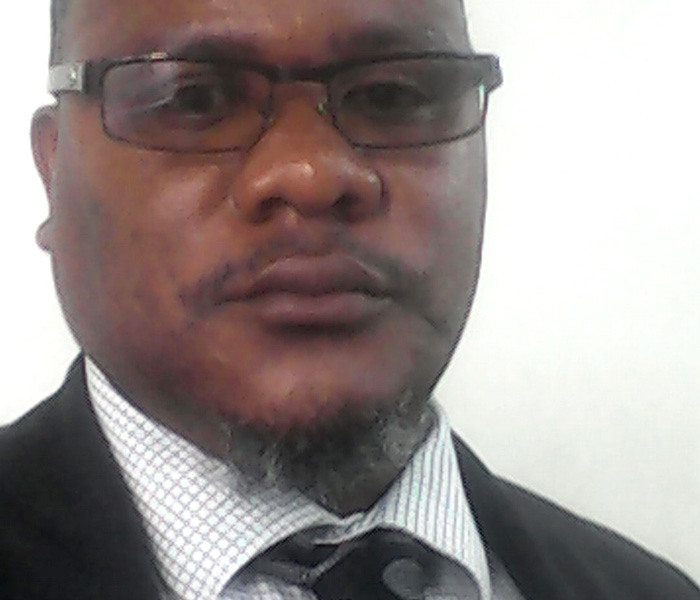 An accused murder has thanked a detective for telling the court what the man on trial described as "the absolute truth" of what the investigator witnessed.
Veron Primus' commendation to detective Sergeant Malcolm Alexander came on Tuesday as the preliminary inquiry into the November 2015 murder of 33-year-old real estate agent, Sharleen Greaves, continued.
"Sergeant Alexander, according to his account, told the absolutely truth about what happened in his presence," Primus said to Chief Magistrate Rechanne Browne-Matthias, at the end of Alexander's evidence in chief.
'Thank you for being honest," the accused murder told the detective.
Alexander, maintaining a straight face, looked at Primus and said, "I am just stating the facts as I remember them."
Primus, 30, then proceeded to ask the detective what had happened when he provided security as a team of detectives, staff from GECCU — a credit union — along with Primus and his lawyer conducted certain checks on Greaves' vehicle.
After the detective answered the question, Primus, who is representing himself, told the court that he had no further questions for the witness.
Alexander, along with lead investigator, detective Constable Edmund Alexander, had conducted three interviews with Primus when he was taken into custody last April.
The interviews were played in court on Tuesday.
In two of them, a reticent Primus, who was accompanied by his then lawyer, Michaela Ambrose, declined to answer many of the questions including whether he killed Greaves, saying that he was advised not to do so.
The third interview was conducted, at Primus' request, in the absence of his lawyer.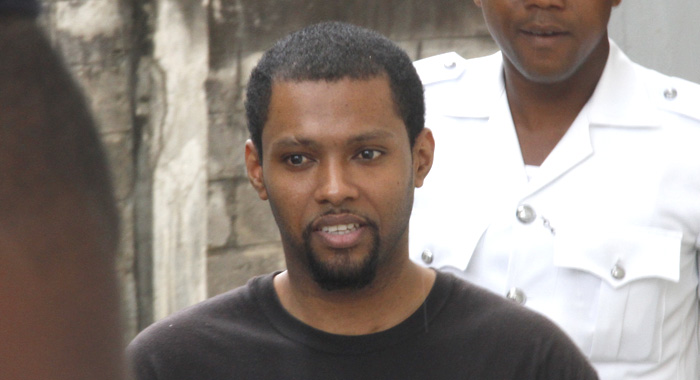 He had asked that his uncle, Leviticus Primus, a retired detective, be present. The former detective sat quietly in the interview, which lasted more than an hour.
In the interview, Primus detailed how he had gotten to know Greaves.
He also told police that he had gone to the compound where her office is located at Arnos Vale on the night of Nov. 12, 2015 but denied entering her office or killing her.
Last year, Ambrose removed herself as the attorney on record for Primus, citing case management differences between she and her client.
Greaves was killed sometime between Nov. 12 and 13, 2015.
The accused murderer told detectives that he had gone there to rent Greaves' vehicle from her assistant — adding that while Greaves did not normally rent the vehicle, the assistant had rented him twice before, when her boss was overseas.
Primus said he learnt of Greaves' death the day after he rented the vehicle.
He said he was in Kingstown on his way to return the vehicle when Greaves' assistant messaged him on WhatsApp, saying she had been found dead.
He said he reprimanded her, telling her not to joke and when he was convinced that she was telling the truth, he left Greaves' vehicle right where had parked it in Kingstown Park, after dropping off his then girlfriend, Mewanah Hadaway at school.
Police linked Primus to Greaves' murder as they were investigating his alleged abduction of Hadaway, who he reportedly held against her will for four months in a house in Vermont.
Primus is facing a number of charges in connection with that alleged crime. The trials in that matter are taking place before the Family Court, which is not opened to the public because of the sensitive nature of the matters that come before it.
During the preliminary inquiry, Primus has complained that the Prisons have not provided him with medical attention to address some health challenges he says he had.
On April 20, the matter was adjourned to May 16, with the chief magistrate saying she had had enough of the different reports by prison authorities and the accused man.
On Tuesday, Primus told the court that he wanted the record to reflect that the matter had proceeded without his having received proper medical attention.
Last year, after being charged with Greaves' murder, Primus was indicted in the United States in connection with the 2006 murder of one of his high school friends.
U.S. officials had said that they would apply for his extradition to New York to face that charge.