By Kenton X. Chance
The search resumed Monday morning for six Vincentians missing at sea after the speedboat in which they were travelling began taking in water around 4:55 p.m. Sunday, the Coast Guard has confirmed to iWitness News.
However, Lieutenant Ragguette of the St. Vincent and the Grenadines Coast Guard, told iWitness News on Monday that the Coast Guard had no confirmation that any of the missing persons had been found, dead or alive.
Ragguette, who is acting as commandant of the Coast Guard in the absence of Brenton Cain, who is overseas on official duties, told iWitness that two local Coast Guard vessels, as well as others from neighbouring countries, are involved in the search.
A number of aircraft are taking part in the search and rescue operation, in which the Regional Security System is also involved, Ragguette said.
Ragguette told iWitness News that the Coast Guard is not releasing the name of the missing individuals until it has completed the requisite verifications.
Martin Findlay, chief of security on Mustique, where the missing persons worked, also said that the Mustique Company would not be releasing the names at this time.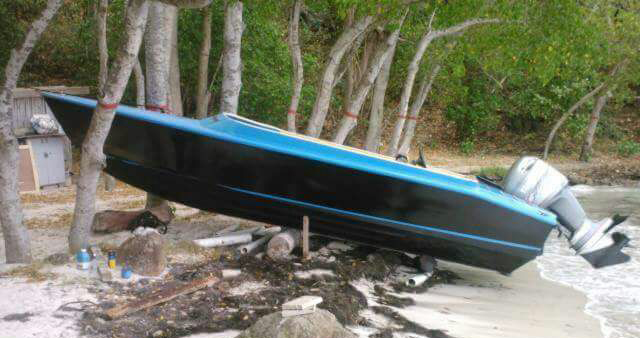 iWitness News is also in receipt of what is said to be the names and photographs of the missing persons but will not release them until we have been able to verify the information with relatives or authorities.
Meanwhile, Ragguette said that the Coast Guard was aware that there were rumours circulating on social media that the bodies of some of the occupants of the missing boat had been recovered.
He, however, said that the Coast Guard had not confirmed any such reports with any of the vessels or aircraft involved in the search.
Ragguette said that the search resumed at 4 a.m. Monday for the four females and two males, including the captain of the vessel.
He said the Coast Guard received several calls yesterday about the vessel in distress, the first of which came from security officials on Mustique to which the vessel was heading.
Ragguette told iWitness News that the information initially relayed to the Coast Guard was that the vessel was taking in water off Mustique.
He said that boat was travelling from Canouan, in the southern Grenadines, to Mustique, a northern Grenadine island.
Ragguette said that the Coast Guard did not receive any co-ordinates, but immediately activated its search and rescue protocols.
iWitness News understands that the search was suspended overnight because of sea conditions and low visibility.