Member of Parliament for West Kingstown, Daniel Cummings, says he has "tremendous evidence of grave corruption" at the Milton Cato Memorial Hospital (MCMH), the nation's main healthcare facility.
The opposition New Democratic Party's spokesperson on healthcare, said that the biggest thieves from the hospital are "high-ups" and "untouchables" in the ruling Unity Labour Party (ULP), who are "protected" amidst their alleged crimes.
"My information tells me that most of the problems with theft are perpetrated by high-ups in the ULP and they are protected," he told a press conference in Kingstown on Wednesday.
"Those people who do it now, by and large, they are protected. They are the untouchables," he told a press conference on Wednesday amidst increased focus, recently, on healthcare in St. Vincent and the Grenadines.
Cummings did not detail his claims, saying it is difficult to do so without identifying his source of information and the thieves.
"And at the appropriate time, not now. But I tell you, categorically, there is tremendous evidence of grave corruption in medication, in supplies, in all kinds of things at the hospital. Grave corruption.
"I have evidence. I can tell you categorically, I have seen it," he said.
Cummings said he would not give details because "there are legal implications.
"I am not a lawyer, but I am advised… I cannot now give you that information but I tell you it is severe. It is severe. No wonder people can't get what they want and they can't touch those people. They are the untouchables in the party."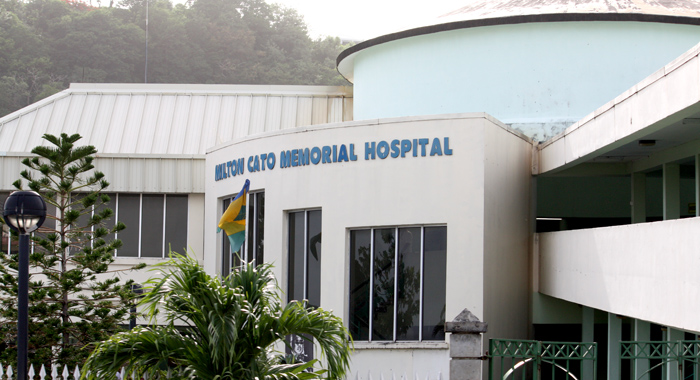 The opposition lawmaker noted that he is 65 years old and has some experience in life.
"My conscience guides me. I come and I speak the facts as I know them, always. People may not like me for that but I stand by what I say and I would not say it unless I can back it up."
He said persons who steal from the hospital "should be dealt with, across the board, regardless of their politics.
"… we see it in the public service. When people purchase things for $2 and sell it back to themselves for US$12, somebody goes and explains it away and they give them a higher job. Institutionalised corruption is what is rampant in this country. It is in ourselves, that we are suffering because of these institutionalised corruption acts."
The former general manager of the Central Water and Sewerage Authority (CWSA) said that that state-owned company had a policy that forbade its staff from getting involved in politics because of the importance of the service it provides.
He said that when the NDP was in government, a young member of the CWSA's staff went on television purporting to represent the youth arm of the NDP.
"I took a proposal to the board to discipline him, which was approved by the board, and he was severely disciplined for doing that, because the rule says, we agree with the union and everybody, when you're in this water authority, you stay out of politics.
"You have your right to vote, you have your right to canvass with your family and so on, but you ain't going on any political rostrum because everybody has to get water, in spite of politics."
The MP said that when one looks at the amount of
materials and supplies that is donated to the MCMH and what the government puts in and one sees what the patients get, "you know there is haemorrhage, you know there is theft, you know that there is a lot of theft of material and supplies and any government would want to cut that out to make sure that the material and supplies go to patients in need and not to other people outside."
He said that while the NDP was in office, the CWSA was able to keep water rates constant for 15 years even as the service continually improved because the company focussed on cutting out theft and corruption.
He noted that the CWSA had disconnected Carlyle Dougan, who was the attorney general at the time, for owing EC$3,000.
"He could pay and didn't want to pay. He was the attorney general. He was disconnected because when you send those signals in the society, people will conform. But you must have a burning desire to enhance the level of service to the people. It's not about victimisation."
Cummings said that the ULP government's priorities are warped and asking why would they want to spend what he said is hundreds of thousands of US dollars to hire lawyers to prevent the NDP from looking at the ballot boxes in the election petitions matter.