A Fairhall family watched helplessly Sunday night as a mob held a 23-year-old woman and inflicted upon her numerous stabs that claimed her life a few moments later.
Dead is Simonia Da Silva, who was attacked as she and her family attempted to make it to the safety of their home with a teen gang, calling themselves "Outlaw Crew", in hot pursuit.
Among those who watched the macabre incident unfold was Simonia's younger sister, Crystal Da Silva — who turns 19 next week Friday, Sept. 15 — their mother, Bev, and their stepfather, Andres.
Speaking to iWitness News at the Fairhall house where the incident occurred sometime between 12 midnight and 1 a.m. Monday, Crystal said that she and her boyfriend were among friends at an entertainment venue in the East St. George community.
Her boyfriend had gone there to assist the DJ.
Crystal told iWitness News that Simonia and their mother were at Chill Spot, another entertainment spot, located in Arnos Vale and her sister later called saying that she would return to Fairhall so they can all hang out together.
Crystal told iWitness News that there was an incident about three months ago in which she and her sister and some other young persons had gotten into an altercation at a karaoke event.
Also at the venue in Fairhall Sunday night was one of the boys who had been involved in the altercation.
"So seeing us 'round there, he started cursing saying we must bring our friend there leh (let) he murder she one time. He kneel down pon (on) he knee say he doh 'fraid nobody; I must call she here right now — all those stuff. After it was getting so heated, my mom decided and told us let us leave."
Crystal said that before she left, a guy came and started threatening a friend of her stepfather saying "If is war yo' want, war yo' going get."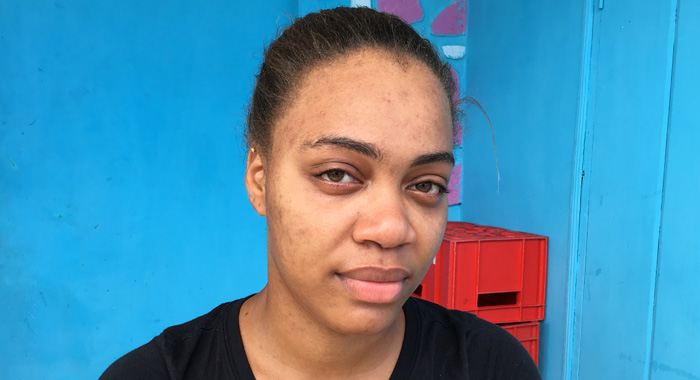 So the guy, in response, told them that he had no row with them and left in his car.
As the Da Silva's were heading home, the girlfriend of the guy who had spoken about murder, accosted Crystal's stepfather, telling him, "I know you long time and this is how you wah (want to) get on?"
Crystal told iWitness News said that her stepfather told the woman that he had no issues with them and urged them to stop.
"So she started slapping up Andres so my mom ran down. Then [girl's boyfriend] run down and give him (Andres) one hard lash behind his head and say nobody hit his girlfriend and them stuff."
Crystal told iWitness News that her boyfriend was trying to part the two parties and the attackers started to beat him.
"So, we decided to come round (home). We started walking fast come round. The whole crowd lead out behind us. So we ran came up and they say they hear we pelt over bottle – some bottle over there, which none of us know about, because we were coming 'round. We try run come in the house as quick as we can but the whole crowd came up."
Crystal said some members of the crowd blocked them from going into the house.
"While we were studying to go in, they had my sister down there already. Then when we end up and reach in, they started pelting a whole heap of bottles, break up the windows; pelting bottles so we can't come out."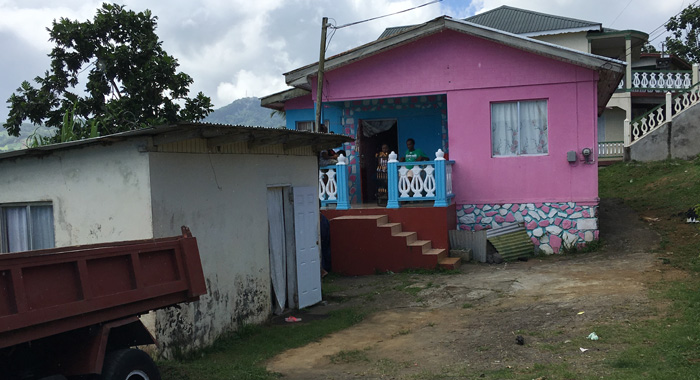 The woman told iWitness News that her stepfather went outside to try to help Simonia.
"Somebody hit him with a bottle in he face and buss 'way he head. He run in because there was so much blood. He didn't know what to do. My mommy come out and this guy come with a cutlass after her — well, this boy came with a cutlass after her. She blocked it because he was coming to hit me with the cutlass, she blocked it and took away the cutlass. She blocked it and she sustained an injury to her hand — between her fingers. The doctor said it needed stitches but my mom, she didn't want it.
"And then, they had my sister down there. She was calling my name. Calling me saying Crystal come help she. I stand up right by the door and the amount of bottle they pelting, I even couldn't come out to help my sister.
"They tear down my sister's clothes, she brassiere, leaving her topless without no bra in she pants, all her breast showing out. Then I see the girl and them holding down my sister and then started stabbing her up. And then my mommy started crying out. We end up and call the police. And then my mommy came out and say police is on the way, they said, 'Bring the police we doh 'fraid the police. Just bring them. We doh 'fraid them.'"
Crystal told iWitness News that her sister, then having sustained a number of stab wounds, was able to escape.
"We hear the back door beating down. And when we opened the back door, we see is my sister. She lie down on the back steps bleeding out, saying help, she doh want to go like this, please. We dragged her in the kitchen and then we called one ah we friends — the same guy who left earlier in his car to come and carry her hospital."
She said that when the mob saw the car approaching, they might have thought it was the police so they scattered.
"By then, she had already passed out," Crystal told iWitness News of her wounded sister.
"Then my mom went with her to the hospital and she said on her way my sister was saying she can't breathe."
The police came and conducted their investigation.
"And later on, I got a text saying my sister died. I called my mom. She couldn't even answer when I asked. And that was it," a sobbing Crystal told iWitness News.
"We tried helping her in the kitchen, putting pressure on the wounds. All the stabs she had, but I guess it wasn't enough."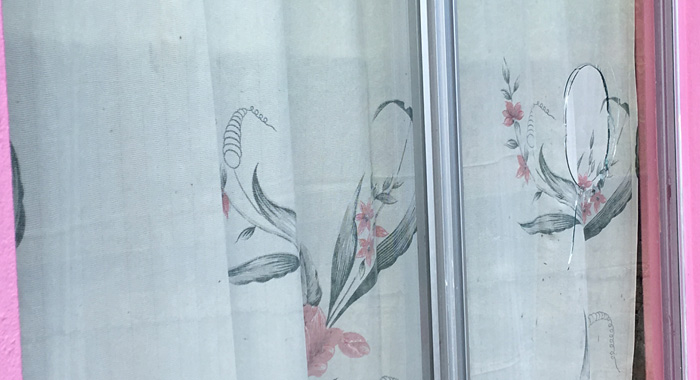 Crystal said she saw stab wounds in her sister's back, adding that she (Crystal) she was trying to put pressure on a wound to her back while one of her best friends was trying to put pressure on one on her chest "because it was spouting out. Blood was just spouting out; and her arms.
"I saw them. I saw all of them."
Crystal said that while Simonia was four years her senior, everyone said they are like twins.
"She was everything. She was kind, but I must admit if anything were to happen –anyone were to push anything against us, she would be the one to stand up seeing that she is the first born. She always wanted to protect her siblings. She would say nobody would do her siblings anything. If she had to fight for her family, she would, but she wouldn't just go and pick fight just like that," Crystal said.
"Right in my yard they hold her down and stab her up," she further said.
Simonia's death brings to 24 the number of homicides in St. Vincent and the Grenadines this year.
Her sister has identified to police between seven and 10 persons, believed to be between ages 15 and 18, who attacked her sister Sunday night.