By Kenton X. Chance
ROAD TOWN, British Virgin Islands, Sept 11, CMC — Governor of the British Virgin Islands (BVI), August "Gus" Jaspert, has extended the curfew imposed on the territory since last Tuesday's passage of Hurricane Irma, which devastated the British Overseas Territory.
In his first message to islanders since the storm on Tuesday, which has left most of the archipelago without electricity and water, and with limited food, the Governor also said that the full force of the law would be used against persons who have been using the volatile situation after the storm to engage in crime.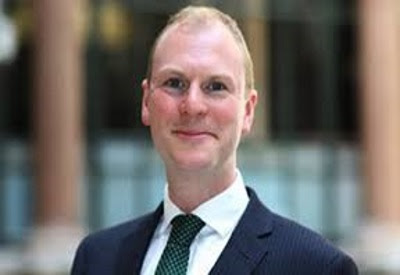 "The territory has been severely impacted and my thoughts and prayers go out to all of us affected. I wanted to reassure you that the premier (Dr. D. Orlando Smith) and I are working together to coordinate our response, relief and recovery," Jaspert said.
He said that the National Emergency Operations Centre (NEOC) is coordinating relief and response efforts for the territory and all communication should be channelled through that agency.
The NEOC is operating from the New Peebles Hospital, after its own headquarters was damaged by the Category 5 storm.
Jaspert said groups have been set up to handle public information, shelters, restoration of family links, planning and operations and that international assistance has been requested and is already being received from the United Kingdom, international and regional partners and private and voluntary organisation.
Preparations are being made to receive supplies, provide security, and ensure adequate distribution to the affected communities.
He said teams have been mobilised to work on aggressive road cleaning and debris management and shelters have been set up to accommodate individuals who have been displaced.
"Communities have been supporting each other and are encouraged to continue to do so and remain resilient. Ports, including the airport are opening, but the priority is the military, supply goods and technical expertise, but we hope to resume operations soon," Jaspert said.
He said that while the vast majority of Virgin Islanders are working to support each other and to help support the recovery, "there are, very sadly, some despicable people who are using our time of need to commit crime.
"I'm appealing to the good and decency of residents in the Virgin Islands to respect the rule of law and person's property," Jaspert said, adding that extra security had arrived here and was being deployed.
"My message to anyone thinking of committing a crime is that you will face the full force of law and should expect the strongest punishment.
"In conjunction with the premier and in order to clear the roads and continue with the recovery effort, the curfew will be extended," Jaspert said.
CMC/kc/ir/2017