A mother still grieving the 2015 murder of her daughter spent 27 days over the past 13 months sitting outside the courtroom where proceedings against the man charged with the killing have taken place.
"Because I need justice for my daughter," Inether Bailey-Holder, mother of Sharleen Greaves told iWitness News on Friday.
"I have to see justice for my daughter," she said on the day that the Serious Offences Court decided that Veron Primus, 30, should stand trial for the murder of the 33-year-old real estate agent.
"Somebody has to stand, somebody has to pay, because, right now, I can't see how anymore, I can't talk to her, nothing. And it's very hard," Bailey-Holder told iWitness News of her daughter, who was killed sometime between Nov. 12 and 13, 2015.
Greaves' body was found in her office at Arnos Vale on Nov. 13, 2015 with several stab wounds.
Bailey-Holder was outside the Serious Offences Court on April 22, 2016 when Primus was indicted and she has been there every day of the preliminary inquiry into the murder.
The mother said it has been "very hard, in general, very hard" since her daughter was killed.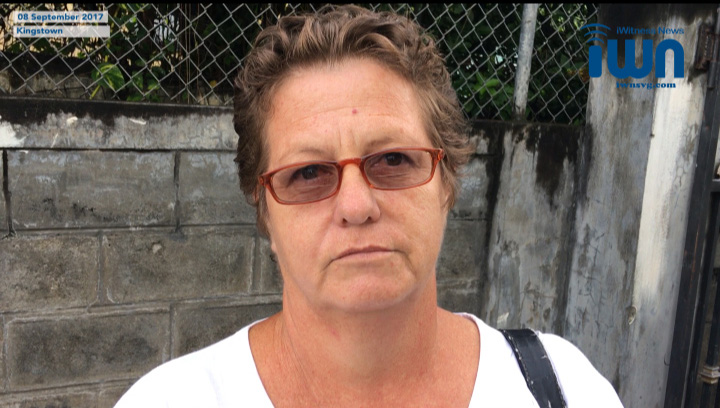 "Today makes 27 days — court hearing days," said the mother who was inside the courtroom once during those 27 days — the day when she testified.
"One time when I gave testimony and that's it," she said, adding that since then, she has just sat outside and waited.
As a witness, Bailey is not permitted to hear the other testimonies in the proceedings.
By sitting outside, "at least I know it's proceeding and I need to know that it [is going on]. It helps ease the frustration sometimes when it go on. But when it put off (is adjourned), oh boy. But, basically, I am glad and I was very happy to do it," she told iWitness News.
"Well, I feel glad. I should say I am happy that someone is going to stand trial for it," she said of the court decision to commit Primus to stand trial for Greaves' murder at the next practicable sitting of the High Court.
But that decision has had no impact on how Bailey-Holder feels about the loss of her daughter.
"[I] still feel the same way, it ain't change anything," she told iWitness News.
The mother's next mission is to find out when Primus' trial will begin.
She told iWitness News that she plans to be at the High Court every day of those proceedings also.