The driver of a car was knocked unconscious after he crashed into a parked vehicle in Stubbs Wednesday night.
The condition of the driver, Shemroy Rodney of Simon, was not known at the time of this article, but he was taken to the Stubbs Polyclinic after the incident, sometime around 9 p.m.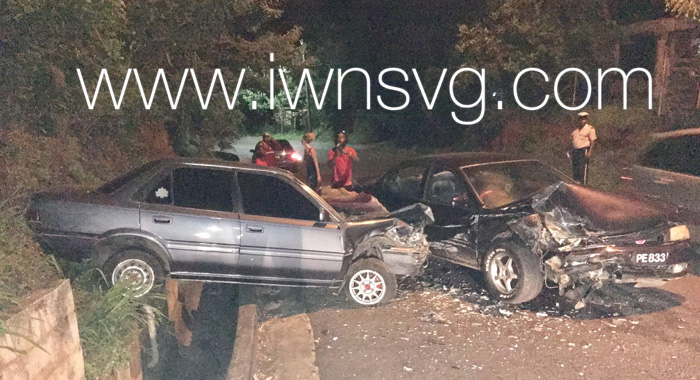 Initial reports are that Rodney was driving a car, PE833, towards Kingstown when he crashed into a parked car, PC772, knocking the vehicle off the road and onto an embankment.
Police are investigating.
Correction: An earlier version of this story said that the number of the parked car was "P772". It was, in fact, PC772.