One of the eight men who were shot in Diamond on Saturday died at the Milton Cato Memorial Hospital (MCMH) shortly after 11 a.m. Monday, bringing the homicide count in St. Vincent and the Grenadines this year to 35 – five shy of last year's record breaking 40.
Gregory "Woody" Abraham, 33, of Diamond died at the Intensive Care Unit, where he was being treated for a gunshot injury to the left side of his abdomen during the incident at Road Side Bar, an establishment that opened a few months ago.
His stepfather, Reynold Soleyn, who raised Abraham from when he was 2 years old, was outside the ward when the electrocardiograph machine flat lined.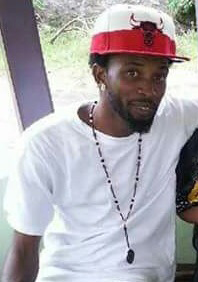 "He never gave me no trouble, always respect me. We never get in no problem. He lived by me. He has a nice little home in my yard where he lives. He happy; nobody trouble him, he trouble nobody and he just alright," Soleyn told iWitness News at MCMH shortly after his stepson's death.
Abraham was among eight persons shot and injured when three masked gunmen fired some 40 rounds into a crowded shop in the South Windward community around 9 p.m.
Soleyn, an airport worker, said he worked the night shift on Saturday and on his way home around 10 p.m., some persons told him that he could not get past the area because police were there and that his stepson had been shot.
The man told iWitness News that while at work on Sunday, one of his coworkers told him that Abraham was not in a good way.
"When I went back home after work, my wife told me he is not in a good way — the doctor told her he is really bad.
"Now, I am here this morning, I hear when the machine closed off – the doctor come out before and told us he is really in a bad state because his heart just keep falling in and out and they're trying to resuscitate him. And when we are there, we hear the machine close off and he came out and tell we he died."
Abraham said he was saddened by the news.
"It's my family. It's my family, not by birth but my family by relation. I must feel sad because they grow with me all my life and I grow with them all their life too, so it saddens me."
Soleyn expressed frustration at the crime situation in the country.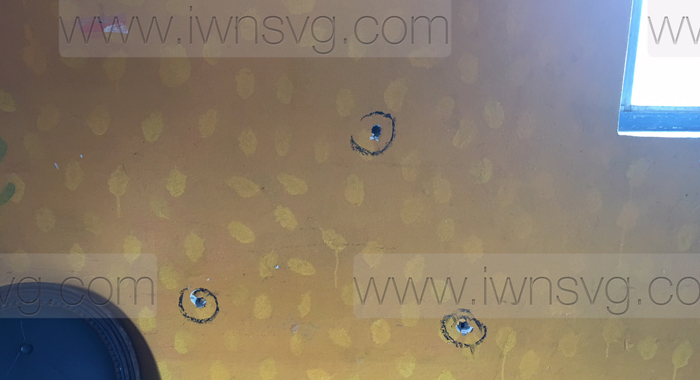 "From my point of view, every year is it getting worse… Where the love is, really? The love gone out the door."
He told iWitness News that it is ridiculous that gunmen will open fire on a crowd as was done on Saturday.
He said that Abraham was working on a van and the driver dropped him at the shop a few minutes before the shooting.
Abraham had gone into the shop to buy someone a drink.
"And that was it," Soleyn told iWitness News.
"It is sad. What can we do? Be tough on crime? We can't stop crime, crime happening everywhere but we can be tough on it."
Soleyn said that he was listening to the news recently and heard that crime in the United States was falling but is on the rise in the Caribbean.
"So what that tell you?" he said but seemed lost regarding what can be done to address crime in St. Vincent and the Grenadines.
"What can we do really to help out the situation? Oh my gosh, nothing can't come to me right now. But we really need to do something more. We really need to be vigilant, we need to do more patrolling," he said.
Police announced on Monday an EC$20,000 reward for information leading to the capture and conviction of the shooters in the incident.