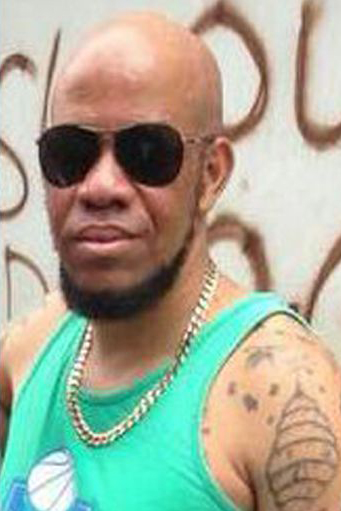 The Paul Avenue man who was injured during a shooting incident in the Kingstown community on Sunday has apologised to the police officers for his reaction to them immediately after the incident.
The man, Jawansa "Sanga" Fraser told iWitness News that he was disrespectful to one Officer Quow who questioned him at the hospital while he was being treated.
Fraser said that he wanted to use the media to apologise to the officer, adding that he later realised why the detective found it important to try to obtain certain information from him at that time.
Fraser was shot six times by the occupants of a vehicle, who opened fire on him while he was standing at the roadside near Avenues Sports Bar between 11 a.m. and noon on Sunday.
The father of two, who is a businessman and farmer, said he had just come from his farm and was speaking on the phone when a car, whose make and model he identified, stopped next to him and the occupants opened fire.
Fraser received what he described as "six graze shots" in the attack.
He sustained injuries to his left arm, hip, and
neck. He said that one of his attackers had attempted to shoot him in the head, but the bullet grazed his neck instead.
The shooting took place as some children were gathering to play soccer in the street in the residential and commercial area of the nation's capital.
The Paul's Avenue man said that during the attack, it appeared that one of the occupants of the vehicle was about to exit but decided against doing so when a woman shouted at them.
The attackers then sped away, making an illegal left turn at Gaymes Book Store.
Fraser was in a very jovial mood when he spoke to iWitness News at the Milton Cato Memorial Hospital on Monday.
He praised the staff of the healthcare facility for the competence with which they attended to him.
Fraser told iWitness News that the hospital is often criticised and may not have everything, but said the staff did well.
Sunday's shooting came about 15 hours after the hospital staff was put to the test as they had to attend to eight gunshot victims, who were injured in Diamond Saturday night, during the worst mass shooting in St. Vincent and the Grenadines.
One of the victims of that shooting, Gregory "Woody" Abraham, aka "Pecker", 33, died on Monday at the Intensive Care Unit of the hospital, where he was being treated for a gunshot injury to the left side of his abdomen.