A young female businesswoman will this Sunday bring together female entrepreneurs at the "Women In Business Brunch", a networking event that for female entrepreneurs to collaborate.
"I believe women and women together can create a very good business collaboration," Jonique Chance, who has been running the online cosmetic store, NeeksGlam, for the past year, told iWitness News.
The event will be held at Signature Restaurant and Event Centre at Arnos Vale.
Former manager of St. Vincent Cooperative Bank, Laverne Gibson-Velox, a motivational speaker, will address the women on the topic, "Unlocking the Potential of Women in the Business Society Through Entrepreneurship."
Chance told iWitness News that she chose Gibson-Velox as the speaker because she was in the banking business and many young entrepreneurs have problems when it comes to financial management.
"We don't know how to manage our money well. We sometimes mix our personal money with our business money and that causes a problem sometimes," Chance explained.
"Some persons have businesses and don't really gain a profit from it. People need to know that you have to start a business and have a passion for whatever you are going to get into so that at the end of the day, it doesn't seem like hard work. It seems like something that is a like a hobby."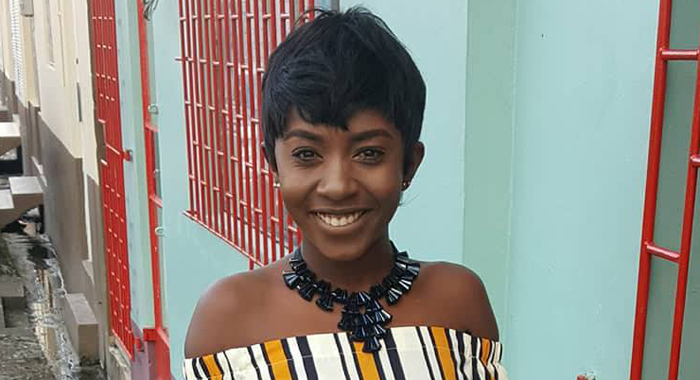 Chance said that attending the event and being around females who are of the same mindset can help each other learn how to market their businesses, brand their businesses, and use social media to advance their enterprises.
She said that Instagram is one of the main platforms she uses for her NeeksGlam.
"I researched. That's a thing we also lack as businesswomen. We don't do a lot of research when it comes to our business. We just jump on it without researching and not knowing what we are doing.
"So I am just saying, if I am having certain problems with my business, I know I am not the only person who is having these problems."
She said being around this positive energy with women is going to motivate event participants to be more persistent with what you want to do.
"You want to be on the same level with certain people," Chance said.
The event takes place this Sunday, Oct. 22, from 10 a.m. to 2 p.m. and has two packages, prices $50 and $75 — each of which includes breakfast. Tickets can be bought at the event or from Chance.
Sunday's event will also include a pop-up shop for female entrepreneurs who want to display and sell items.
"I see this pop-up shop as a way for people to reach out potential customers. A lot of business operators don't have exposure, so having this event and showcasing your business can help others to learn about your business," Chance told iWitness News.