A Glen man who was on Thursday charged with firearm and ammunition possession while on bail for a similar offence, was granted bail in connection with the new charge.
Collin "Cocoa" David, who is originally from Long Wall, was charged that on Oct. 18 at Glen, he had in his possession one 9mm Swith and Wesson semi-automatic pistol, without a licence.
He was further charged that on the same date, also at Glen, he had in his possession 16 rounds of 9mm ammunition without a licence.
He pleaded not guilty to both charges when he was arraigned at the Serious Offences Court before Chief Magistrate Rechanne Browne-Matthias.
Senior Prosecutor Adolphus Delplesche objected to bail on the basis that David allegedly committed the offences while on bail for similar offences.
He said that that is a basis, in law, on which the Crown could object to bail.
The charges against David comes six months after he was charged with having in his possession one Canik 9mm semi-automatic pistol and 36 rounds of 9mm ammunition in Kingstown, without a license issued under the Firearm Act.
He was granted EC$50,000 bail with one surety.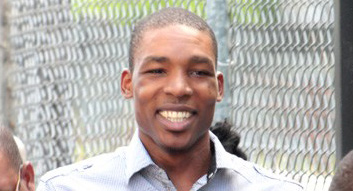 The charges were initially laid indicatbly, but when they came up for hearing on Monday, the prosecution indicated that it would proceed summarily.
Defence counsel Grant Connell objected, saying that his client would prefer to be tried before a judge and jury.
He was granted an adjournment until Nov. 8.
During the bail hearing on Thursday, Connell argued against the prosecution's objection to bail.
"He was charged five months ago as a preliminary inquiry for which he could have been charged summary, which he is now, which could have been fast-tracked to trial," Connell said.
He noted that his client is innocent until proven guilty and the charges from May could have been dealt with already.
"And had he been free, there would be no issue of bail. This would have been a new charge, a different and separate charge for which the objection would not exist."
Connell asked that the same law be applied "to an innocent man", adding that that is why the drafter of the law "envisaged that".
"We ask the honourable court to shackle him with all the conditions of bail," Connell said, adding that the court already has his client's travel documents and he already reports to police three times a week.
He further noted that the days on which his client reports are known.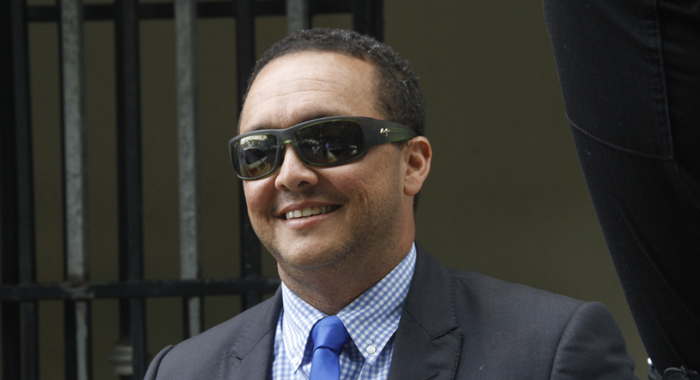 Connell's comments were in an apparent reference to another matter that came before the country on Thursday, in which Jomarno "Small Man" Tash, who was charged with attempted murder, was allowed to report to police any two days of the week.
No particular days were set in the interest of the man's safety.
"The target is in place," he said in relation to the fact that the days on which David reports are known.
Connell asked that bail to be granted again and that the reporting time not be known.
He said that since being on bail, David has not breached any of his bail conditions.
The lawyer said that while his client is no stranger to the court, he has no criminal record.
He, however, said that others who have criminal records are granted bail "and walk straight out the Argyle International Airport".
The chief magistrate granted composite bail in the sum of EC$15,000 with one surety.
She also ordered David to report to the Calliaqua Station between 6 a.m. and 6 p.m. on any three days of the week.
Browne-Matthias also ordered for stop notices to be placed at ports of entry and exit and that David seek the permission of the court to leave the state.
The matter was adjourned to Nov. 13.
On leaving the court, David threatened to spit in the face of journalists waiting to take his photograph and began hawking to do so before being reprimanded by a senior police officer.
iWitness News understand that immediately after the proceedings David was taken back to the Criminal Investigations Department in Kingstown to be questioned in relation to another serious offence.