A Rockies man was on Thursday granted bail on an attempted murder charge in connection with last Sunday's shooting of Paul's Avenue resident, Jawansa "Sanga" Fraser.
Jomarno "Small Man" Tash was brought before Chief Magistrate Rechanne Browne-Matthias at the Serious Offences Court, where he was charged that on Oct. 15 at Paul's Avenue, he did use a firearm with intent to commit the offence of murder on Fraser.
He was further charged that on the same date, at Paul's Avenue, with intent to commit the offence of murder on Fraser, he did an act which was more than merely preparatory to the commission of the offence.
Senior Prosecutor Adolphus Delplesche did not object to bail, noting that Fraser was discharged from the hospital on Thursday and "was not in harm as a result of his injuries".
He, however, told the court that should Tash be granted bail, there should be sufficient surety, reporting conditions of at least twice per week, a surrender of all his travel documents, and that he has contact with the virtual complainant.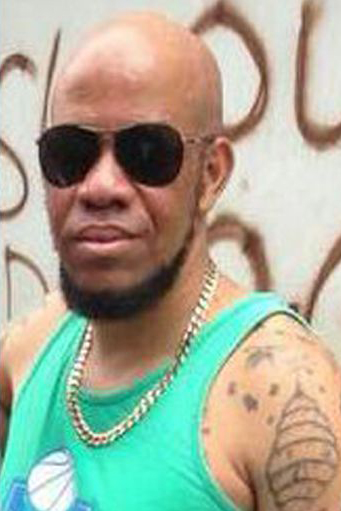 "I don't believe there would be any of that, but just for the record," Delplesche said in relation to his no contact request.
He further said that should bail be considered, the Crown is also requesting that Tash surrender all his travel documents, stop notices be placed at all ports of entry and exit, and that he seeks the permission of the court to leave the state.
The prosecution indicated that they have eight witnesses so far and that the investigator was requesting a three months adjournment.
The chief magistrate set bail in the sum of EC$30,000 with one surety and ordered that Tash report twice per week at the Central Police Station
She, however, did not set particular days on which the man is to report but said it must be done between 6 a.m. and 6 p.m.
"I have to ensure that everyone is safe," the magistrate said, adding that the court has that responsibility to virtual complainants as well as accused persons.
She also imposed the other bail conditions requested by the prosecution and adjourned the matter to Jan. 24, 2018 for the commencement of a preliminary inquiry.
Fraser, a farmer and businessman, was shot six times while standing at the roadside in Paul Avenue between 11 p.m. and noon on Sunday.
He was shot by the occupants of a car, which sped away after the shooting.