Prime Minister Ralph Gonsalves, on Monday, again took to radio to speak about the scandal surrounding his son Camillo Gonsalves, although he has said he has told the younger Gonsalves, who is also Minister of Finance, not to comment on the allegations being made against him.
And, the prime minister's comments on Boom FM breathed further life into the story, with chair of the main opposition New Democratic Party, Daniel Cummings, telephoning the station shortly after to say that the nation must hear from the younger Gonsalves himself.
Monday's comments came in the second consecutive week that has begun with media focus on the story that broke when former model Yugge Farrell, 22, of Lowman's Bay, was arraigned on a charge that on Jan. 4, 2018 in Kingstown, she abused Camillo's wife, Karen Duncan-Gonsalves, by calling her a "dirty b***h".
When Farrell was arraigned on Jan. 5, Kingstown Magistrate Bertie Pompey granted the prosecution's request that she be sent for two weeks of psychological evaluation.
The request was granted amidst strong protest by defence counsel, Grant Connell, who noted that the Crown had presented no evidence in support of its application.
In a number of videos posted to Instagram after she was consigned to the mental hospital, Farrell is making a number of allegations, including that she was involved in a sexual relationship with Camillo, who is also Member of Parliament for East St. George.
The prime minister, in one of several radio appearances he made last week commenting on the ongoing debate, said he and his deputy, Sir Louis Straker, had advised Camillo not to comment on the development as yet.
In his radio appearance on Monday, Gonsalves said on Boom Fm that he had advised his son to maintain "a dignified silence".
He said that Proverbs and other parts of the Bible advise from time to time that one must be wise and keep a still tongue.
"It's not everything you talk about. Some people may want salacious gossip but what is the sense of Camillo speaking? To satisfy who? Those who are already — a whole set a whole set of factual allegations entirely wrong."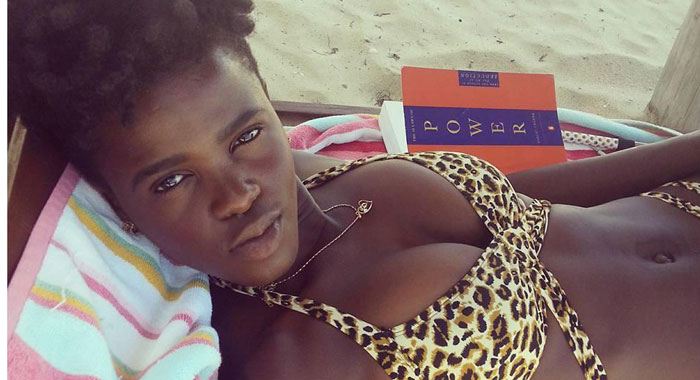 Told that the NDP has noted that because Camillo is a Member of Parliament and his name is embroiled in this scandal, he has a right and a responsibility to comment, the prime minister said:
"But that is just entirely nonsensical. For every single allegation which is made by somebody and, in this case, somebody who, when you read, for instance, some of the things which are said, and you have seen some of them subsequently, including involving other persons in society and the media, in high society, including the media, some of your colleagues, that people must go about responding to these things?"
Gonsalves said he doesn't understand that kind of a view.
"If every time somebody said something salacious you're going to respond and somebody also who may have some challenge, that you respond, I mean, what happen? You're going to be dragged hither and thither on these matters? I don't agree with that perspective at all."
Gonsalves said he has remained silent on certain things and part of the judgement is know when to and when not to talk.
He said that had the allegation been made about him, he would have shrugged his shoulder and said, "You all seriously expect me to comment on some kind of comess (gossip) business? And in relation to a wild allegation that is being made?"
But Cummings, who is MP for West Kingstown, where Farrell lives, used a particular analogy to make his point about why he thinks that the prime minister is not best suited to comment on the scandal.
Cummings, speaking separately on Boom FM on Monday, said:
"I, as a Member of Parliament, can sign application forms for people or passports and other things but I cannot sign a form for any member of my family nor can I sign for myself, for good reason. It is not right and proper for a father to be the one to come on radio and try to explain the actions of a son, a son who is a public figure, who is a member of parliament, minister of Finance, who has been accused repeatedly of very serious charges."
Cummings said that what the prime minister is trying to do on behalf of Camillo is not helping.
"But for persons who have common sense, it would lead them to believe that clearly, this is an attempt to cover up. It is wrong. It is improper. It is not for the prime minister to explain what is taking place with his son. It is wrong. It's not right. It must be someone in an independent capacity. It must be someone that people would want to believe."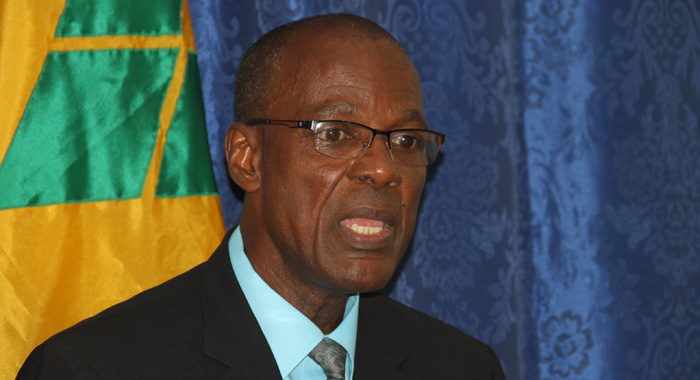 Cummings said that it is strange to him how the incident had come about.
He said the policewoman who had alleged — about a decade ago— that the prime minister had raped her, belonged to a family that were strong supporters of Gonsalves' Unity Labour Party.
Cummings said that Farrell's mother and other relatives who live in Lowmans Bay have told him that they are the most strident supporters of the ULP.
"I have to note how the fruit doesn't fall far from the tree," Cummings said.
Asked to explain what he meant, Cummings said that the expression would be understood by anyone with common sense.
He added:
"The father, in the case of the policewoman, that was a very strong ULP family. In the case of Camillo Gonsalves, the young lady comes from a family that is strong ULP. And I leave it there. So, I do not think that it is proper for the father to be discussing this matter — attempting to discuss it on behalf of the son.
"The people of this country need to know and they need to hear from the horse's mouth. Because this is a matter not of a low-level public servant, this is a matter involving a senior government minister, Member of Parliament, Minister of Finance and the allegations are, indeed, serious."
Camillo is Member of Parliament for East St. George.
Cummings, however, said it is for the people of SVG to decide what their response to the scandal would be.
"There is a duty on the part of the Member of Parliament, Camillo Gonsalves, to come to the people of this country and tell us what is the position on those very sordid accusations made against him — no questions asked. He has a duty to do that. And in the absence of that, people will come to their conclusion."
Asked at a press conference later on Monday why he continues to comment on the discussion after advising Camillo not to, the prime minister said he comments on the law and he comments "on the basic facts which led to this matter coming to the court".