A Christian cleric has criticised church leaders in St. Vincent and the Grenadines over what he described as their hypocrisy.
"I remember a few years ago, … Son Mitchell was addressing a group of people – [former] Prime Minister [James] Mitchell — and he said to Vincentians 'Bat, but don't score.' And boy, Vincentians thought that hell was going to come to St. Vincent. I heard ministers get on their versions and everybody was criticising him.
"But here in our country today, there are many things that as ministers we can talk about but we are not talking. We are not talking," the Rev. Joseph Abraham told members of the Church of the Nazarene in St. Vincent on Sunday.
"Hypocritical behaviour and action do not mean that you're are present," he told Nazarenes gathered at their church in Arnos Vale for a service in appreciation of Superintendent of the Windward Islands District, the Rev. Kelron Harry.
"If your presence means a lot, you cannot be hypocritical," he said in the message based on 1 Timothy 3:1-7, a portion of scripture that focuses on church leadership.
"One thing cannot not be wrong because it is my party out of power or my pastor in the leadership or my sister leading the choir and then it's wrong if it's somebody else's sister. It's hypocritical, it's unethical."
"We need to learn [that] church, party, friendship, family, has nothing to do with morality and ethics. And if Jesus had sat down and only spoke when it touched his toes, he would not have gone to the cross," he said in the message delivered under the rubric, "Your presence means a lot".
Abraham, who has been a minister of the gospel since 1977 and lived and pastored in North America for decades before relocating to St. Vincent a few years ago,  said that the church universal "is under very intense attack.
"Every day, you can hear or read verbal and written attacks. Some of these, we merit them. Some of these, the devil set us up. Some of these we create," he said.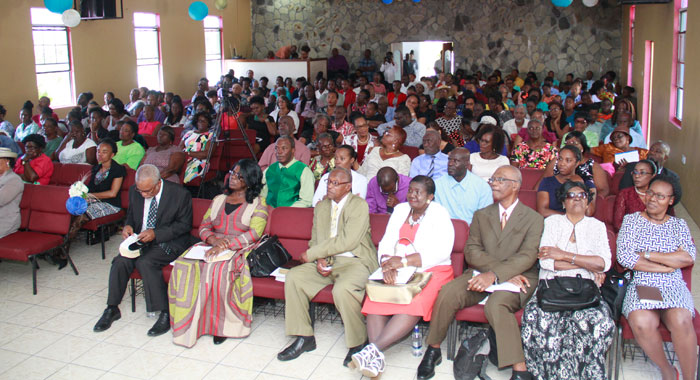 He said that over the past few weeks he came across a number of unfavourable headlines about church leaders.
A few examples are: "Pastor impregnates girlfriend and then dumps her", "Prophet causes couple to divorce", and "Pastor says he is worth millions".
"There is this pastor who is too holy to walk on the ground, because the ground is contaminated. So when he comes to church, the members of his church have to lie down and he would walk on them," Abraham.
He said he saw an advertisement a few weeks ago for "miracle water" for sale.
"These are the sorts of headlines that we have to push back against. These are the things that bring shame to God and bring shame to what we stand for."
Abraham said that when church leaders are ruled by "sinful, unethical and hypocritical nature, you will find this kind of behaviour exhibited in the church".
Abraham said God desires that "as leaders we be above reproach and that our lives be exemplary.
"God never tell us that everybody has to love you. If everybody loves you, you are dead. That's the time when everybody loves you. But if you have a standard and you are a certain man of moral and ethical qualities, there will be many who would be against you, but you have a right to stand up for what is right. You have a right to live a life that glorifies God and speaks the virtues that God has placed in you, because that is the way God is going to build his kingdom."
The pastor said that Christian leaders must live exemplary lives.
"You can't preach one thing and live the other. Your focus cannot be on one thing and then you are not concerned about the other…"
He said that God has appointed pastors not to be in the news or on television but to be his servants.
Speaking about the characteristic that an influential leader who is building God's Kingdom should have, Abraham "mentioned character of the heart".
Elaborating, he said, "Every leader's influence is temporary… but however big our church may be, let us make sure that our character, the thing that makes us who we are, the thing that when people cut us they can see, is developed the way God wants it to be."
He also spoke of trustworthiness.
"When the people cannot trust their leader, we are in trouble. It is our heart that makes us what we are, not our possessions, not our eloquence, not our ability to gain friends. People will come to your church if they know you love them. It is our heart."
The pastor said that character includes moral integrity. "That is, adhering to conventional standards of conduct. Speak the truth. Live the truth. 'Let your light so shine before men that they will glorify your father.'
"Don't ever make a church member say, 'The pastor who gave me a ride home is different from the pastor I know in the pulpit.' You understand what I am talking about?
"'The pastor who visited me is different from the pastor that preaches and gives communion. We must have moral integrity. Integrity is the qualification of being honest, having strong moral principles. Integrity is moral uprightness. Integrity does not allow us to choose or make our stand based on what somebody may think of us. You make your stand based on the word of God."
Abraham said that many Christians were martyred "but they stood up because they believed and trusted God."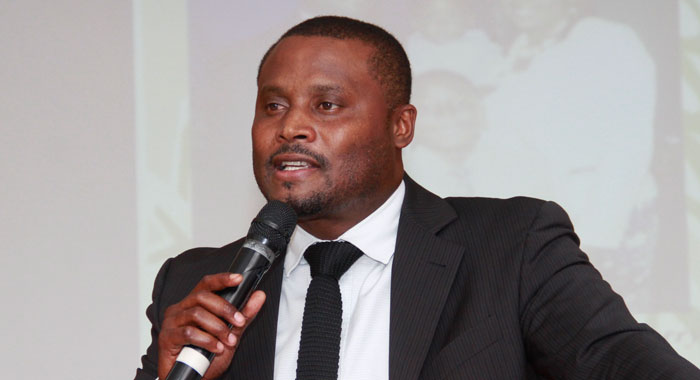 Addressing the congregation, Harry said that church transformation is important.
"I believe that we need to ensure that our churches are relevant," he told the Nazarenes, adding that members should ask themselves if their congregations would be missed if they were to disappear from their respective communities.
"Church transformation is fulfilling the great commandment of Jesus Christ. The Great commandment is to love God with all your heart mind and strength and love your neighbour as yourself. If we recognise or if we love our community, we will transform," said Harry, who last year became the first Vincentian to lead the Church of the Nazarene in the Windward Islands District, which also includes St. Lucian and Grenada.
"We cannot have churches where persons are becoming more wealthy and our churches are becoming more wealthy but our communities are becoming more poor. What I mean is that we should use our resources to affect our community. Our churches should be so transformed to meet needs," Harry said.
"… We will want to be a church that meets the needs of our people. We will not just exist to serve the purpose of those who are in.. We would want to look out at the communities around us and transform to suit," he said, adding that he is not talking about changing basic Christian principles.
"I am talking about the way we do things. We have to understand that we have a changing community around us so we will have to change to suit. Paul says I become all things to all men so that I may win some.