An unresponsive Girls' High School pupil was among a number of students and other persons rushed to hospital after an omnibus travelling from Vermont to Kingstown crashed in Rillan Hill around 8:30 a.m. Monday
Police are yet to release any information on the crash, telling iWitness News about 2 p.m. that initial investigations were still being conducted at the scene.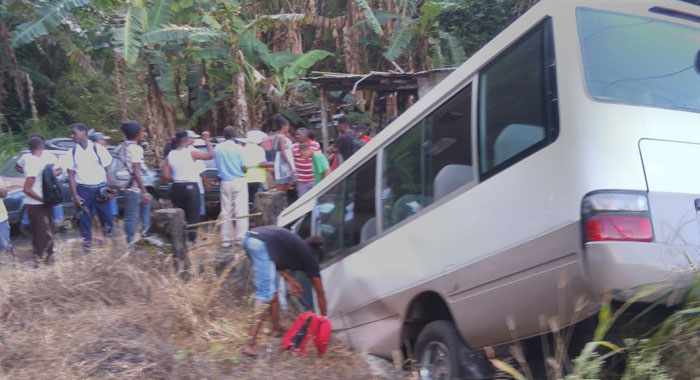 Andy Abraham was driving the omnibus, a coaster, when it reportedly developed brake problems while travelling down a steep section of the South Leeward Highway.
Witnesses praised Abraham's skill in taking the bus around a sharp curve in the road before it ran off the road and into a large gutter near a seasonal waterfall.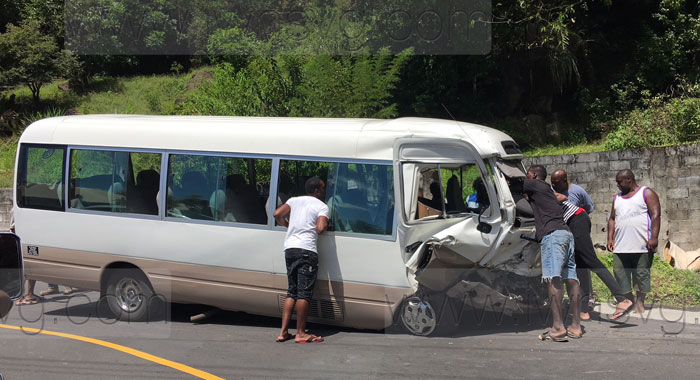 Abraham was among persons taken to hospital but the number and conditions of the injured are not known to iWitness News at this time.
Among the vehicles used to help to transport the injured to hospital in Kingstown was the security SUV that forms part of the Prime Minister's convoy.
The convoy came upon the accident as it was transporting acting Prime Minister Sir Louis Straker from his home, in Layou, to Kingstown.
https://youtu.be/wb7qmum5cSg