An opposition lawmaker says that the March 1 indictment in New York of an offshore bank in St. Vincent and the Grenadines (SVG) is an indictment on the SVG government.
Prime Minister Ralph Gonsalves said last Monday, March 12, that his government had Loyal Bank under review since 2016 — almost two years before the indictment in New York, in which two Vincentians and two firms registered in SVG, were indicted.
"I think that by now, Vincentians should recognise that when the former minister of finance speaks, it is not necessarily that everything that he says can be taken squarely," Kay Bacchus-Baptiste a lawyer and opposition senator said on Friday of Gonsalves, who was Minister of Finance from March 2001 to Nov. 9, 2017.
"He always has the tendency to be defending a position, especially in this particular case. It is not like he is speaking dispassionately. So we have to read between the lines to hear what he is not saying and we have to analyse carefully what he has said," she said on her New Democratic Party's "New Times" programme on NICE Radio on Friday.
Loyal Bank, an offshore bank with offices in Budapest, Hungary and SVG; and Loyal Agency and Trust Corp. ("Loyal Agency"), an off-shore management company located SVG, are among six individuals and four corporate defendants, including two Vincentian nationals named in the indictment.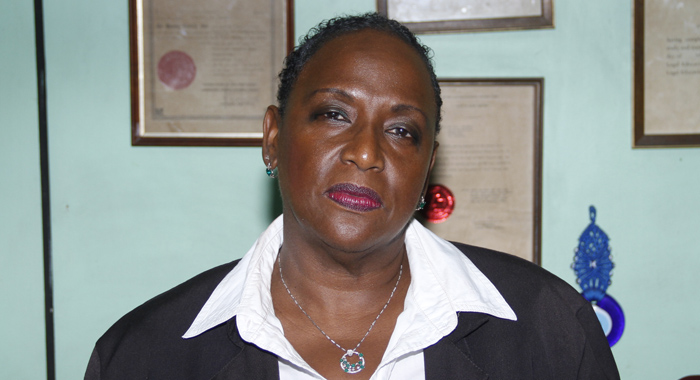 St. Vincent-born Linda Bullock, 57, along with naturalised Vincentian, Britain-born Adrian Baron, 63, a resident of Budapest, Hungary, have been indicted in alleged international securities fraud and money laundering schemes amounting to US$50 million.
Gonsalves, who was also Minister of Finance, from March 2001 to last November, told the media last Monday that the Financial Services Authority (FSA) in Kingstown have conducted on-site and off-site examinations of Loyal Bank in 2016 and 2017.
"To say that the regulators had Loyal Bank in their scope means absolutely nothing. In fact, I think it is a bad indictment on Loyal Bank and on the FSA. Because if you had them in you scope, why would you renew their licence in February of this year?" Bacchus Baptiste said.
She said that the law governing the offshore finance sector was drafted in such a way that if there is anything amiss, the licence of an offshore bank can be suspended, pending investigation.
"I am asking the public of St. Vincent and the Grenadines to analyse that statement. What does it mean that you had them in your scope or you were looking at them? It means absolutely nothing if you do nothing to prevent them from continuing to conduct their business."
She said that a scheme of the scope alleged in the indictment "would be more than enough grounds" for the FSA, which regulates non-commercial bank financial institutions in SVG, to suspend Loyal Bank's license.
It was noted that the indictment said that the United States' investigation started since 2011.
"Is he telling us that from 2011 the licence from that bank was not renewed?" Bacchus-Baptiste said of Gonsalves.
"It means, therefore, that someone is lying to us or someone ignored the obvious signs.
Bacchus-Baptiste raised questions about a possible deeper meaning of Sharda Bollers' sudden departure from the helm of the FSA.
She further noted that Bollers was replaced by Karen Duncan-Gonsalves, wife of Finance Minister Camillo Gonsalves and the prime minister's daughter-in-law.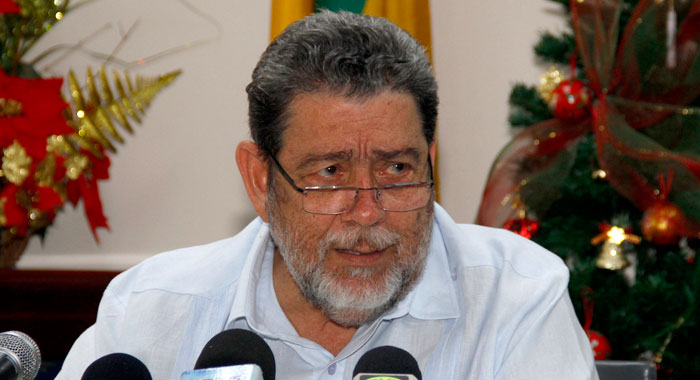 The prime minister said that his daughter-in-law, an FSA director, agreed to fill the post for two months after she was begged to do so after Bollers' Jan. 31 departure.
The prime minister has also said that Duncan-Gonsalves prefers her substantive job as a senior crown counsel in the Attorney General's chambers, although the FSA post commands a higher salary.
Bacchus-Baptiste commented:
"Why would you have to force her to take the job, the highest-paid job in the land? And then the sudden departure of Mrs. Bollers and then you install someone else almost seems to me like there was some move afoot to have all these positions held by persons of the Gonsalves clan.
"And Vincentians must not give the ULP a pass on this. It is very, very serious. Every day, almost, something arises that puts a stain on St. Vincent because of the way the ULP has been running this country," she said.