The Thomas Saunders Secondary School is basking in the success of an exceptional performance of its athletic team who participated in the recently held Penn Relays in Philadelphia, United States.
The female member of the team broke their previous 2015 record of 4 minutes 8.15 seconds in the 4x400m at the Penn Relays.
Tiwanny John, Aaliyah Jordan, Zamesha Myle and Kaylia Edwards, clocked an all-new 4 minutes 06.98 seconds.
This saw the TSSS' females finishing 135th of 611 schools that contested the event.
Team coach Godfrey Harry said the team's most recent success is of great significance as it further echoes the school's focus and investment in sports.
Harry said he is optimistic for next year's Penn Relays event.
The elated athletes, commenting on their noteworthy achievement, said victory is a sweet feeling.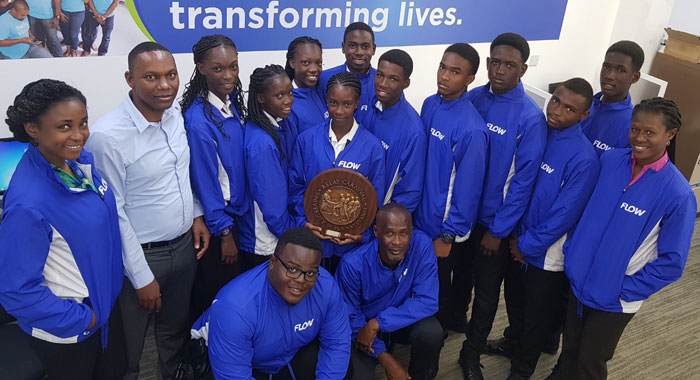 The TSSS also saw the representation of Oleisha Ryan and Almarie Providence at the 2018 Penn Relays while the male athletes' list included Keejaun Chance, Micah Glasgow, Uroy Ryan, Inglis Daniel, Dawson Samuel, and Joel Jack.
Meantime, head of telecommunications company Flow, Wayne Hull congratulated the team on an outstanding performance in the Penn Relays.
He said that the company strives to make a significant contribution in various sectors of the nation, including sports.
Hull applauded the TSSS for their efforts to place sports high on their agenda.
He noted that the school is the first in SVG to participate in the Penn Relays and Hull pledged his company's continued support of the school in the years to come.
This is the eighth consecutive time the team is participating in the Penn Relays