Member of Parliament in St. Vincent and the Grenadines are slated to declare today (Thursday) that they are qualified to sit in the nation's Parliament, something that has not been done for at least a quarter-century, contrary to the law.
However, some political observers say that the timing of the development is not intended to merely comply with the law.
They say it is a political manoeuvre intended to bolster any future case the government might bring challenging the suitability of Opposition Leader Godwin Friday to continue to serve in Parliament.
There has been some discussion over the past few weeks about whether Friday is disqualified from being an MP, because of his Canadian citizenship, which he obtained as an adult.
Friday, who was born in SVG and obtained Canadian citizenship more than three decades ago, has been representing the Northern Grenadines since 2001.
But a commentary by pharmacist and political commentator Matthew Thomas, a few weeks ago, raised questions about whether the SVG constitution bars Friday from being an MP, because he has also sworn allegiance to Canada.
Friday and other political commentators have dismissed that argument, noting that a Member of Parliament in SVG must be a Commonwealth citizen — and not necessarily a Vincentian.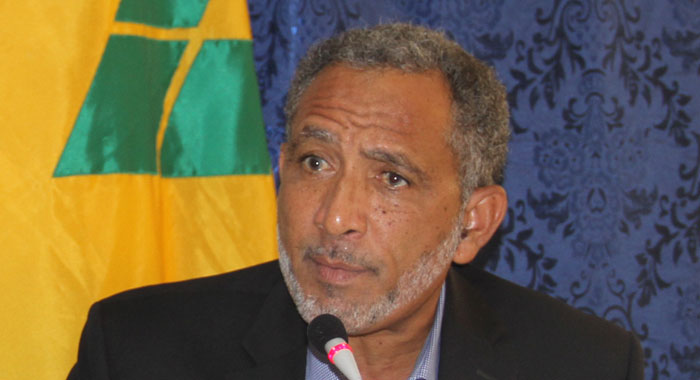 The opposition leader himself has noted that in Canada, he swore allegiance to the same Queen Elizabeth II to whom he also swore allegiance in SVG.
The Queen is the head of state in both Canada and SVG, which are Commonwealth nations.
"I am a Commonwealth citizen twice over, if anything. I am twice qualified," Friday said on the issue on May 14.
During the May 3 meeting of Parliament, Prime Minister Ralph Gonsalves had called to the attention of the House of Assembly Section 62 of the Representation of the People Act.
That section speaks to MPs making declaration of qualification and taking the Oath of Allegiance.
"Every person elected as a Member of the House of Assembly shall, before sitting or voting therein, make the declaration of qualification in Form A and take and sign the Oath of Allegiance in Form B," the law says.
Gonsalves, the longest-serving MP currently, noted that he has been a Member of the House of Assembly since 1994 and has never made such a declaration.
"And the Honourable Clerk has indicated that she has never done that, because I believe what happened, — and this can be checked — prior to the Representation of the People Act, more than likely, there was not such a provision.
"I haven't had a chance to research that. So that we have been doing it as we have been doing it since Statehood through the early days of Independence, because this was done in 1982."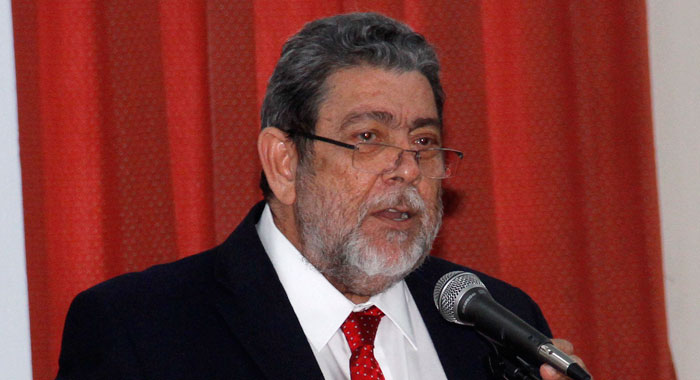 The prime minister's comment came during debate on the Attorney General Attorney General's Reference (Constitutional Questions) Bill, 2018, which the government said the opposition believed it wanted to use to remove Friday from office.
"So, Mr. Speaker, in as much as the Honourable Senator Bacchus-Baptiste has raised the question, I want to suggest that since we haven't done this at the beginning, … we should all, at the next sitting, I want to suggest this, that 'every person elected as a Member of the House of Assembly shall before sitting or voting therein, make the declaration in Form A and take and sign the oath of allegiance in Form B'," the prime minister said.
He noted that the fact that such a declaration was not made before does not invalidate any decision that the Parliament has taken because the law is clear on that.
The prime minister said the question can be looked at as to whether there is a requisite for the signing of the declaration by senators.
"This will be my own recommendation in that regard and I think Mr. Speaker, it is unanswerable, really."
The speaker, Jomo Thomas, said, "If there had been an omission on the law, we have to comply with it."
"We have to correct it," Gonsalves said.
Since then, the prime minister has appealed to Friday to renounce his Canadian citizenship, saying that anyone who aspires to national leadership should not have divided loyalties.
"… when you become a citizen in Canada, you become a citizen not just to be registered, you have to swear a document of allegiance. You swear allegiance not just to Her Majesty, the Queen of Canada but swear allegiance also to the laws of Canada and to Canada," Gonsalves said.