By Kenton X. Chance
Opposition Senator Shirlan "Zita" Barnwell will make another bid today to become a vice-president of the New Democratic Party after an internet campaign that some political observers say can be summarised as "It's time for a woman vice-president of the NDP".
Barnwell's bid comes two and a half years after former leader of the NDP, Arnhim Eustace, appointed her to the senate after being pressured to appoint a female.
Well-placed sources have told iWitness News that Eustace had already decided to appoint as senators, Jules Ferdinand and Lauron "Sharer" Baptiste, who were the party's candidates in West St. George and North Windward in the 2015 election.
However, some of Eustace's advisors pressured him to ensure that a woman was among the NDP's parliamentarians, especially since the party has accused the ruling Unity Labour Party (ULP) of having an untoward attitude to women.
Barnwell is attempting to unseat one of the NDP's two vice-presidents, namely Roland "Patel" Matthews, two-time Member of Parliament for North Leeward, who has completed one term as an NDP vice-president.
The other vice president is Member of Parliament for Central Kingstown, St. Clair Leacock, who has held the post for over a decade, and was returned in February 2017 after an acrimonious bid to become the party leader.
At last year's NDP convention, Matthews scored 198; Leacock got 197, while Barnwell received 144.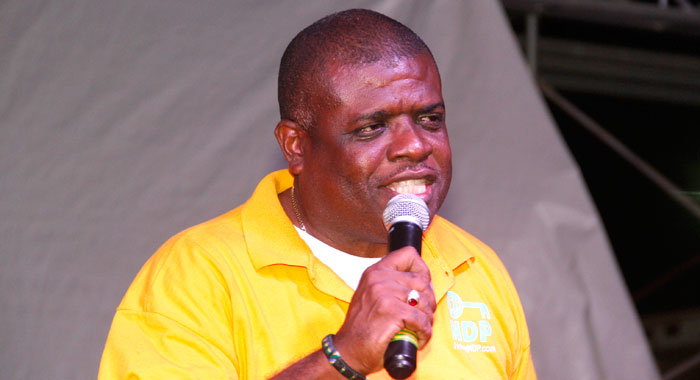 But while political observers say that Leacock has worked over the past year to repair the damage he admitted he had done to his record after the leadership transition, they are not sure that Barnwell has used her senate seat to advance the interest of the party and move it closer to government.
Leacock has publicly called for Barnwell's replacement in the senate, saying that she, too, should have been removed when Opposition Leader Godwin Friday replaced Ferdinand with Kay Bacchus-Baptiste — the party's new candidate for West St. George – last November.
Barnwell has released an audio campaign message outlining her case for election to the vice-presidency of the NDP.
She said that the NDP has "worked steadfastly to advance a progressive people-centered agenda for the past decades" and is "now at a decisive point in its development, and ahead of the pace of the Unity Labour Party"
Barnwell, however, said that the NDP must be the change it has told Vincentians it wishes to see.
"The people of St Vincent and the Grenadines are waiting on the NDP to renew itself, so that it can be better positioned to effectively challenge the Ralph Gonsalves regime, and rescue this nation from the current decadence.
"In the last 17-plus years, our Vincentian politics has resembled a recurring episode of 'men behaving badly'," said Barnwell, who was in February made to apologise in Parliament for using the un-parliamentary words "ass" and "idiot".
https://www.youtube.com/watch?v=w41xWJW-byM
In her campaign speech, Barnwell said:
"Our people are yearning for change; not exchange. And the NDP must continue to climb the stairway to progressive change. And so, we must develop policies and principles that are friendlier to EVERYONE, including women and children; and that are more appealing to the youth. That is why I am running for Vice President of the NDP in this weekend's convention.
"I want us to win together on Sunday; because we have to get ready to win even bigger anytime from now, in the general elections.
"Sticking with the status quo is no longer a safe bet. We have done that for many election cycles — and it has resulted in leaving this Gonsalves regime — though discredited — still intact."
Some political observers have said that now is not the time for the NDP to appear to be attempting to replace as a vice-president one of its Members of Parliament — two and a half years ahead of general elections and even as the ULP is expected to have its own leadership transition.
But Barnwell, and her supporters, who include the controversial Luzette King — who was removed from NICE Radio because of irresponsible comments that exposed the station to litigation — and Jeffery Providence who is known for extreme commentary with doubtful overtones, in addition to former head of the NDP's Youth Arm, Nick Francis, have been making a case for a woman as a vice-president, in arguments that border on the same tokenism that was largely responsible for Barnwell being a senator in the first place, notwithstanding her merit.
For her part, Barnwell said in her campaign speech:
"Some are saying that now is not the time for a woman to be elevated to a top position in the party. This woman was raised in the NDP, the daughter of Square Deal in Lowman's Windward. This woman has a Master's Degree in development studies; this woman is a social justice lawyer and has served as a senator in the Parliament for almost three years. This woman has also been selected by the NDP to represent the party at international conferences and party leaders' meetings in the Caribbean, Europe and North America.
"Our question is, if not now, when?"
There have been talks also that the vice-presidency bid could be a last ditch effort for Barnwell to save her senatorial appointment.
One female political observer, asked by iWitness News to analyse Barnwell's campaign bid, said:
"I am hearing a lot about elevation to a top position. We have to watch that sort of thing. Doing things for the right reasons is pretty important and timing is an element in that.  There are many ways to give excellent support; everything is not right at every time in every situation despite the emotional noises in the world.  There is an urgency in this bid by Zita Barnwell for the vice-presidency that I do not quite get.  If it is that the intention is to satisfy the gender imperative, it is not enough.  
"If she succeeds, she succeeds but we should be sure that the party is using its energy to do things for the right reasons.  For my part, building confidently on the current experience and collaborating to hunker down to rout the ULP is way more critical than meeting a quota of any kind right at this time. Sponsoring acrimony and perhaps courting instability is not the way to go. Mine might be a too conservative view but that's how I see it. The electorate is not hugely discerning on fine points and "elevation" often erroneously means candidacy"
Barnwell's speech also anticipated the questions about her future role in the party and in electoral politics at a time when the NDP has for two consecutive elections lost by a single seat.
Barnwell's name did not feature as a potential candidate in South Central Windward, her home constituency, where Israel Bruce emerged as the candidate.
Political observers are wondering about Barnwell's future role in electoral politics.
Some say she could be chosen to replace Eustace in East Kingstown, as Maia Eustace, his daughter, is not interested.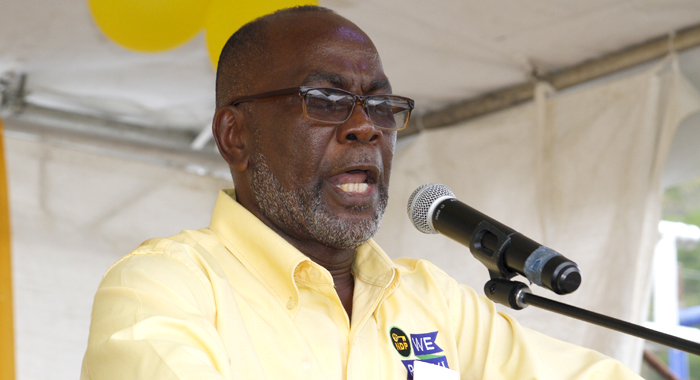 In her speech, Barnwell said that some persons say that an NDP vice-president must also be a candidate.
"Not true. That's a deliberate confusion of the roles. Long before he became prime minister of St. Lucia, Alan Chastanet became president of the UWP without even being in Parliament. Vice president is about party building not political candidacy. It's about work, not prestige; technical application not political candidacy.
These myths are the Gonsalves and Unity Labour Party lines because they want to remain in power. We must not fall for those traps."
Barnwell said that a vice-president of the NDP is not a figurehead. As vice-president, this is what the NDP can expect of her:
Evaluation and strengthening of the internal organs of our party
A mentorship programme for young people and women who are interested in politics;
A national after school education programme including civics
Today's elections come one year after two women, registered decisive victories against their fellow male contenders to secure positions on the executive at the party's 39th convention in Layou in February 2017.
Margaret London, host of "Night Nurse", a pro-NDP programme on NICE Radio, neutralised Clemroy "Bert" Francois, host of "New Times", the NDP's daytime programme, and former host, Igal Adams, to become the party's assistant general secretary.
In this year's election, Member of Parliament for West Kingstown, Daniel Cummings is unopposed as party chair, while Horrace Williams and Cleve Lewis will attempt to replace Bernard Mills as treasurer.
Doris McIntosh will attempt to replace Margaret London as assistant general secretary.
There will also be elections of five committee members and four trustees.
The closed-door meeting begins at 10 a.m. at the NDP's headquarters, Democrat House on Murray's Road, Kingstown.