Leader of the Opposition Godwin Friday says he welcomes the introduction of performance audits by the Director of Audit.
He told Parliament during the debate of the Estimates of Income and Expenditure for 2019, on Tuesday, that the PetroCaribe programme should be one of the first to be examined under the new initiative.
"I would submit — I can't tell the Director of Audit what to do, because it is an independent office, but the PetroCaribe programme cries out for a performance audit," he said of SVG's oil initiative with Venezuela.
"… here you have a programme, Mr. Speaker, that has been in place since 2005 and we have never had a proper accounting of the funds that were collected and how they were spent," he said, as Prime Minister Ralph Gonsalves commented from across the aisle that that is not the case.
"That is absolutely true," the opposition leader retorted.
"You come in Parliament with a sheet your hand and you wave it and say 'Look a list here. We give this person this, we give the ferry this, we give this, that.'
"That is not accounting. That is you telling me what you do, with nobody assessing it to see where the money actually went. What I would say, Mr. Speaker, to end all speculations about this, let the thing be audited," Friday said.
He said that while PetroCaribe was established in 2005, there was no legal authority for the Unity Labour Party administration to collect or spend the money under the initiative.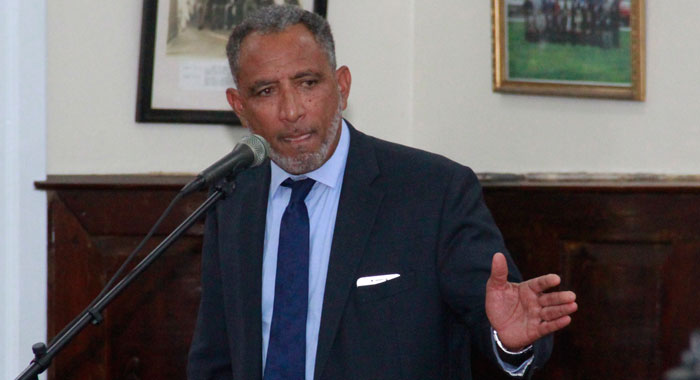 "It was only in 2016 that the special fund was created," Friday said, as Gonsalves again said that was not the case.
"Prime Minister, I can't believe that you said that is not true. The act was passed in Parliament here," Friday said.
"A special fund was set up because the Constitution says if you collect money you have to put them in the Consolidated Fund. If you don't do that you have to set up a special fund that has legislative authority, not cabinet authority.
"So you ran the programme for 10 years and now I see in the estimates for this year it says … that for 2018 there was $5.8 million from PetroCaribe in 2019, there is zero. No money, in 2020 and 2021, nothing is expected to change so a projection of zero from PetroCaribe.
"So, 2016, you have laws that say that you have legislative authority under which to collect and spend money but no money coming, the money done gone.
"And the Director of Audit is given authority to audit the PetroCaribe programme. But is the office being given the resources to do it. And what's more, when an audit is done, will it go back to 2005 or does the authority only start from 2016 when the law is passed going forward, when no money is collected. It can't be that, because that would be a whitewash."
Friday said he is glad to see that the performance audit is something that the director of audit has initiated.
The opposition leader said it does not seem that it required the kinds of resources that the more technical audit requires.
"But the training has been provided to eight officers, I checked the estimates, that more of these audits will be done, so that the people of this country can see, you don't have to wait for white angels in a ministry to tell you when something is happening. You can see, get an assessment from an independent body who can fearlessly report what they find. Because it is important for when ameliorative measures are being taken that you have that as a background."