Prime Minister Ralph Gonsalves has defended the 15-year tax break and other major concessions that his government has given to Rainforest Seafood SVG Ltd., a Jamaica-headquartered firm which says it will invest EC$10 million in a fish processing facility at Calliaqua.
"I just want to say that almost all the concessions given to Rainforest Sea foods are concessions given to manufacturers in this country and to hoteliers, people who invest," Gonsalves said Sunday on WE-FM.
"Well, if you bring that in a hotel, you get a similar length of concession. You also get for hoteliers and manufacturers – and these people we must remember, are a packaging entity. Cleaning and packaging, in other words, they are taking the raw materials and putting it together in a way for the market. And they're bringing with them expertise and they are bringing with them also markets."
The prime minister suggested that some persons were commenting because his government did not approve their application to operate the existing fisheries facility at Calliaqua, which is being run by fisheries cooperative in that town.
He noted that Rainforest Seafoods has similar businesses in other parts of the region.
"A manufacturing entity is coming in; they get the raw materials for the building duty free. The same thing with an hotelier."
A Nov. 14, 2018 Cabinet memo obtained by iWitness News shows that the government has agreed that no taxes or withholding of any kind whatsoever will be levied on Rainforest Seafoods' income, profits and capital gains for 15 years.
The 15-year period begins when the company informs the government in writing of the commencement of its commercial operation.
No customs duties, value-added taxes or duties will be imposed on any building, materials and finishing, fixtures, fittings, plant, machinery, equipment, tools, spare parts, and construction equipment imported during the construction phase of the project.
The company will receive duty-free concessions on the importation of two freezer trucks, three pickups, two freezer forks, two outside forks, three electrical pallet jacks (walkies), two reefer containers for transporting products to the airport, and boat engines for two boats mentioned.
The renewal of the duty-free concessions on these items will take place four years after the date of their importation.
Rainforest Seafoods will also receive duty-free concessions on the importation of one tractor head, two chassis, and two boats to be used for the transporting product and fishermen's supplies between the islands of St. Vincent and the Grenadines only, the memo says.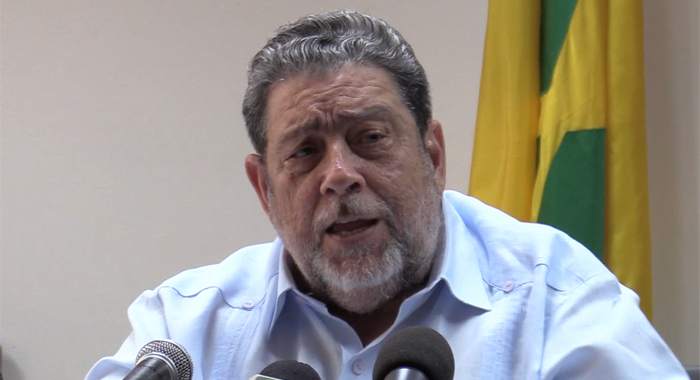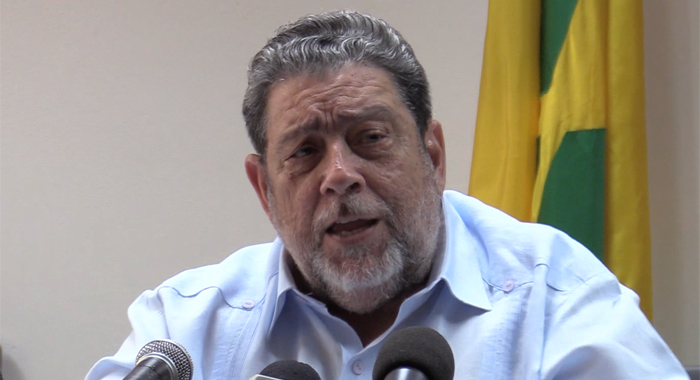 Gonsalves said that before his government came to office — in March 2001 — and even during the earlier part of his administration, if a manufacturing enterprise was set up, they would get duty-free concessions on the building materials and equipment but not on spare parts.
He said that policy was changed five to seven years ago and he announced it in a Budget Speech.
The prime minister said that if someone has 10 industrial sewing machines and want to make clothes, while it is useful to give them the concession on the machines, they have to be given on the cloth also.
"But that never used to happen. All packaging materials you get the concessions on them. Now, the hotels get on their equipment, the hotels get on their furnishings. They hotels will get on the big industrial stoves and so on. They will get on all their furnishings. They wouldn't get on their pots and pans."
The prime minister said that Rainforest Seafoods, by virtue of the agreement, are not allowed to fish in St. Vincent and the Grenadines, adding that the boats on which the company is getting the concessions is to transport seafood from one part of the country to the next.
"They have to buy from the fisher folk. We have a lot of lobster and fish and we have to be careful with the conch."
"The question for the refrigerated transport, when they have the live lobsters, they need something to take it from there to take it to the airport," he said that concessions are given on all special service vehicles used in the manufacturing sector.
He noted that persons have raised questions about the potential impact of Rainforest Seafood's' business on similar outfits in Bequia and Owia.
"Those competitors can do their fishing you know," Gonsalves said.
"And in Bequia, the building which was there, the guys have it at peppercorn rental. Out at Owia, is a 30-million-dollar facility, including gas station, which is peppercorn rental, too.
"And their support equipment in Bequia, I think one the refrigerated trucks which we got from the Japanese, I think that is being used there. And Vincentians are involved in that company but also an American company is involved in that too.
"So you know, if we are having a discussion, let's have a discussion intelligently on the fact, nuh. Fellas know me. They think I would go and give away the shop."
He said that one of the things that he insisted with Rainforest is that they do not fish at all.
"Because I want the fisher folk to make money. Already, the price of lobster has gone up because of the activity in Bequia at that plant and also at Owia."
Gonsalves said that while his government hopes that Rainforest Seafoods stays in SVG, if they leave, the buildings they construct will remain.
He said his government is looking into investing in two or three trawlers.
"We have a lot of fish there, but, look, it's not the Taiwanese that coming into our waters and fish but vessels from Grenada and St. Lucia," he said, adding that that is one of the reasons why his government purchased a 42.5 metre offshore patrol vessel for the Coast Guard.
The prime minister said he knows a small group that was interested in getting the Calliaqua Fisheries Cooperative facility and, for various reasons did not get it.
"And some of the local people, I know, are angry because Rainforest are coming there now to build. Well, they could have come and build… But people must stop using their personal or group agendas and look at the issue of national development for the country. And I could answer and defend anything the government does."
He said if the government makes a mistake, "I would say I think our judgement was not as good as it should be on this or that issue…
"But I want the young men and young women who are listening to me to get into fisheries. It's a big area. Just like how I encourage the young men and women to get involved in fruits and vegetables in a scientific way and also to get into animal husbandry. Last year it's 19.5 million animal husbandry contribute to the GDP of this country — more than the fish landings. But, of course, fisher folks will sell fish at sea… So what we caught is not necessarily what we land… But you will have a reason now to bring it here and sell it and get a good dollar for it," the prime minister said.